 THE GIFTWARE ASSOCIATIONS ANNUAL MEMBERS DAY

 You are invited to celebrate our 70th Birthday in style at our Annual Members Day on 21st June 2017 at Fazeley Studios in our hometown of Birmingham, but hurry though, as places are limited to 200! Please register as walk-ins are not guaranteed on the day.
The day will kick off at a new revised time of 1.30pm with our three guest speakers and later in the day you can spend time networking whilst enjoying afternoon tea.

Andy Powell - GDPR and Cyber Security
Andy is Vice-President (VP) for UK Cybersecurity at Capgemini with over 30 years experience in Defence and Security roles and recent senior leadership roles as CIO and CISO for the Royal Air Force, Joint Operations and as head of the Ministry of Defence's Cyber Defence Operations and Network Operations. He will be talking about the new GDPR regulations and how important they will be to businesses.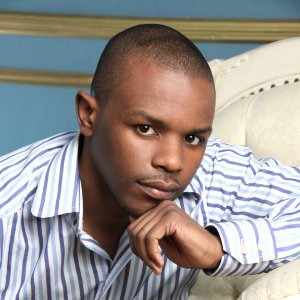 Marriott Lusengo - Digital Marketing for the Future
Marriott has a strong background in digital and will be talking through the effects of digital on your business and how the use of it is so important. You may have a website and use social, but Marriott will delve much deeper and guide you through the minefield of digital. With a background in digital and presenting to similar associations, Marriott has worked on both sides of the industry and has set up the London School of Digital Marketing to educate further.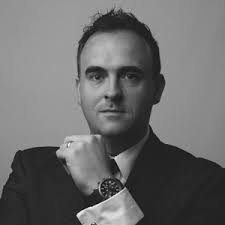 Geoff Ramm - Celebrity Customer Service
Like you, Geoff Ramm, the creator of Celebrity Service and OMG Marketing, knows the only way you can attract more customers is to create jaw-dropping marketing. Not only that but great customer service leads to lucrative, repeat business. Geoff knows the Jedi Mind Trick to make you craved by your customers, envied by your competitors and raved about in your industry. In his interactive keynotes, your team will not only discover out-of-this-world ideas, they will come up with them and be excited to implement them too. Companies across six continents have outperformed their competitors by using Geoff's unique insights on customer service and marketing.
We will let our hair down in the evening and celebrate our 70th Birthday in true Giftware style, with a drinks reception, grand cake cutting, BBQ and music till the early hours. This event is not to be missed.
Members attend this event for FREE with non-members also welcome to attend. Please contact simone.rose@ga-uk.org for any accommodation and transportation queries

We look forward to seeing you all there and celebrating with us.
The Giftware Association Team