 THE GREAT BRITISH BISCUIT - WHO DOESNT ENJOY A GOOD DUNK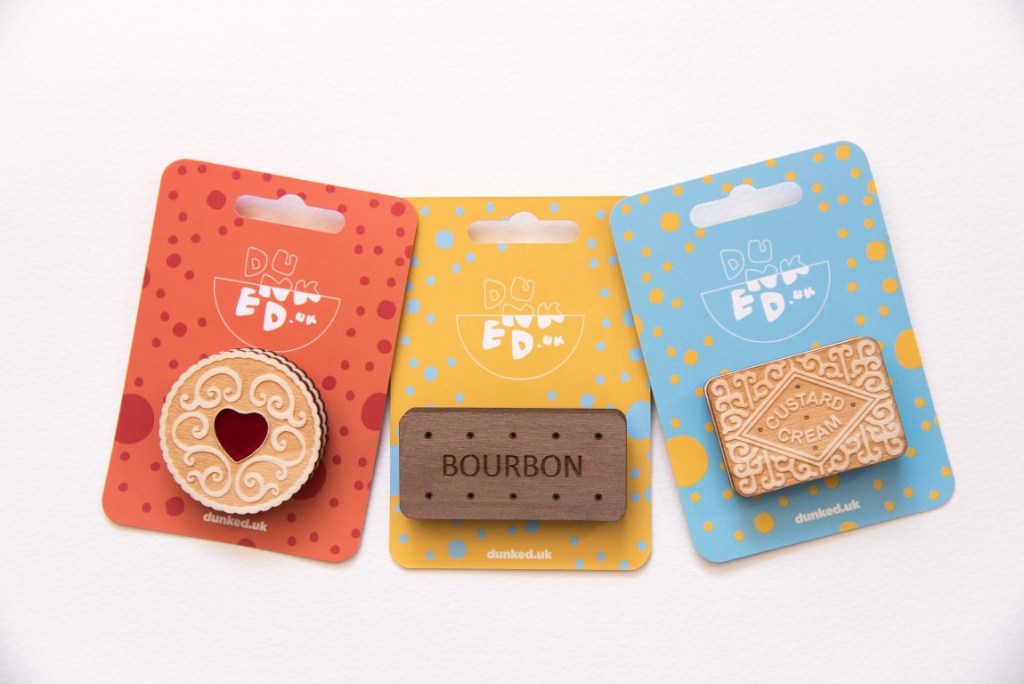 From the small market town of Frome in deepest Somerset, made famous for its independent maker community, comes 'DUNKED' - bringing to the table a range of timeless designs that will never go stale.

The range includes three iconic British biscuit favourites available as magnets, key rings, badges and hanging decorations; the perfect stocking filler for those tea drinking, biscuit dunking friends and relations. Each one has been lovingly assembled and finished by hand in either Walnut or Birch plywood with an acrylic cream centre.

Dunked was established in 2019 and made its debut at Bath Christmas market where it proved extremely popular amongst Christmas stocking filler shoppers. All items are made to scale and similar to actual biscuit size.

? Trade £4.00 / RRP £8 for magnets, key rings, decorations and large badges
? Trade £2.50 / RRP £5 for small pin badges

About the maker

Dunked is designed and made by Matt Rees who has worked in the modelmaking industry for over twenty years. From a stage set at The Brit Awards, to an architect's latest design or even a piano, Matt brings his clients' vision to life. He is forever curious and open to all ideas, no matter how big or small - and obviously loves a good dunk…

For further information please contact Lauren Groves via hello@dunked.uk or call
07792064928