 THE LLANDUDNO GIFT FAIR
Gift Fairs have taken place in Llandudno for well over 30 years. During their heyday, the show encompassed the majority of the major Hotels within the town along with the building then known as the Aberconwy Centre.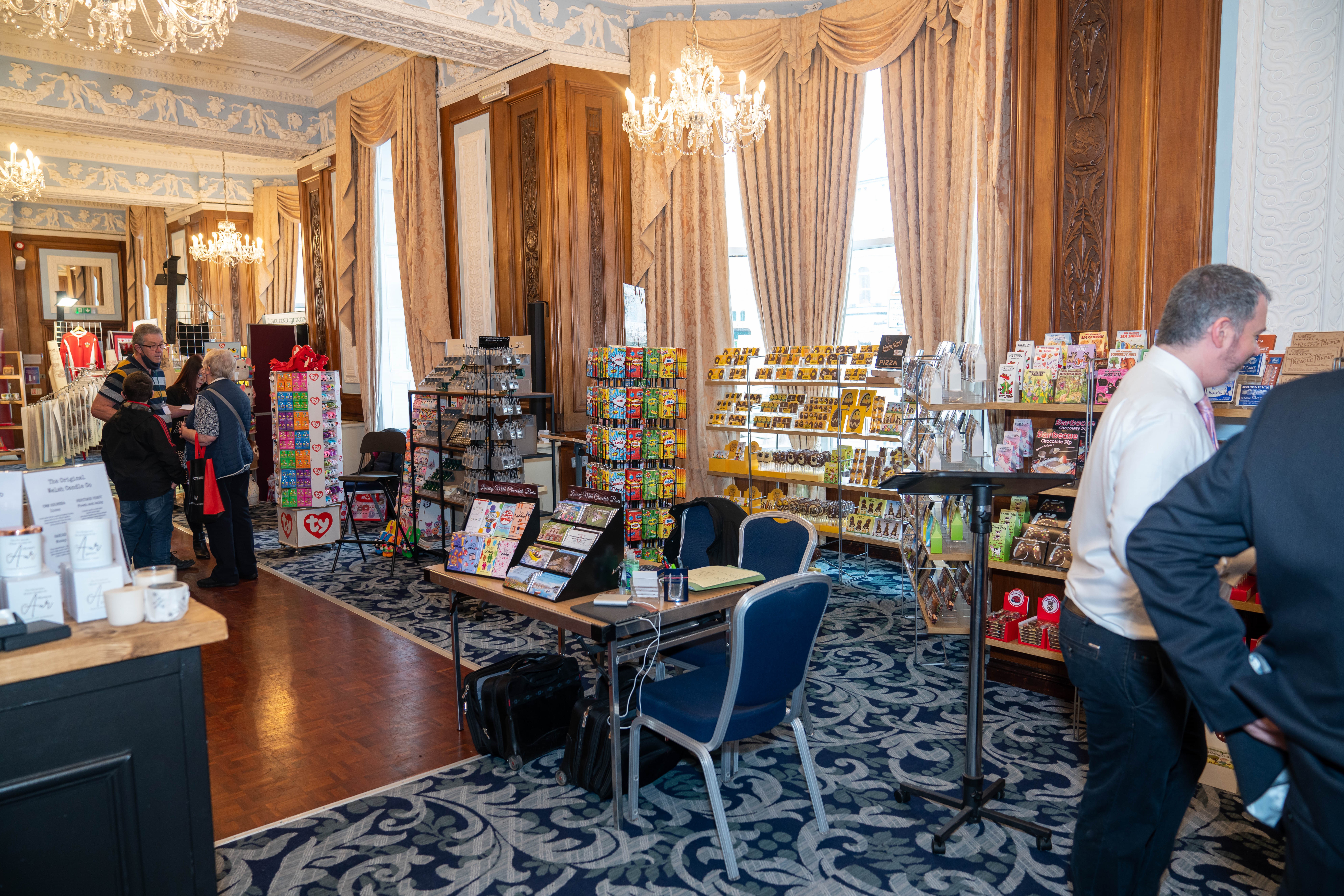 Over the years the show had sadly declined and many of the long-standing exhibitors, including ourselves, collectively decided that it was time for a change and that a complete rejuvenation was required. Gwynedd Confectioners put themselves forward as the new event organiser and all of the regular longstanding exhibitors agreed to support us in our new venture.
We believe that the further backward you can look, the further forward you can see, with this in mind we decided to return to the prestigious St Georges Hotel and organize a show called the Llandudno Gift Fair. It was essential that the venue be warm and had a welcoming feel. A venue where both Buyers and Exhibitors have access to good restaurant food, or as an alternative where sandwiches and beverages could be delivered directly to the stands with minimal fuss.
If Exhibitors/buyers had traveled a distance then we wanted them to have access to accommodation with preferential rates while attending the Show, with a minimum of effort.
The buyer also has an added opportunity where as well as experiencing the show, they could extend their visit into a long weekend to take full advantage of Llandudno's Victorian promenade, stunning scenery and the ambiance of the seaside town, all within a few yards of the Hotel's doorstep. Under the limited Covid restrictions of the latter part of 2021 the first event was launched and took place in February 2022. The outcome was very positive with both Exhibitors and Visitors being delighted with our efforts.
For 2023 we have increased the Exhibitor space. This is mainly due to those Exhibitors re-booking Stand space and the added interest of prospective new exhibitors.
Our intention is to attract buyers from all sectors including Retailers, Visitor Attractions, Theme Parks, Zoos, Garden Centre, and Heritage Attractions throughout Wales and its borders.
Our aim is to promote products Made in Wales, Gifts made for the Welsh Market, along with Textiles and General Gifts. We are looking to grow the show with both Buyers and Exhibitors, with the Gift Association being an integral part of these plans.
It is our view and intention that the show should grow at an equal pace between the Exhibitor and Buyer.
To find out more infrmation about the show, book a stand or bok to visit - follow the website here - http://www.llandudnogiftfair.co.uk/