 THE STATIONERY SHOW - WINNERS REVEALED FOR LAUNCHPAD 2020

LaunchPad has identified six winners to receive a free exhibition stand at London Stationery Show 2020.
Entries came in fromAustralia, the U.S.A, Russia and the UK from designers and establishedcompanies outside the stationery sector, all keen to see if they could breakinto the UK stationery market. The judges were looking for well-thought outproduct ideas, that were realistically priced which would benefit from theexposure a trade show can offer.
This year's winners are…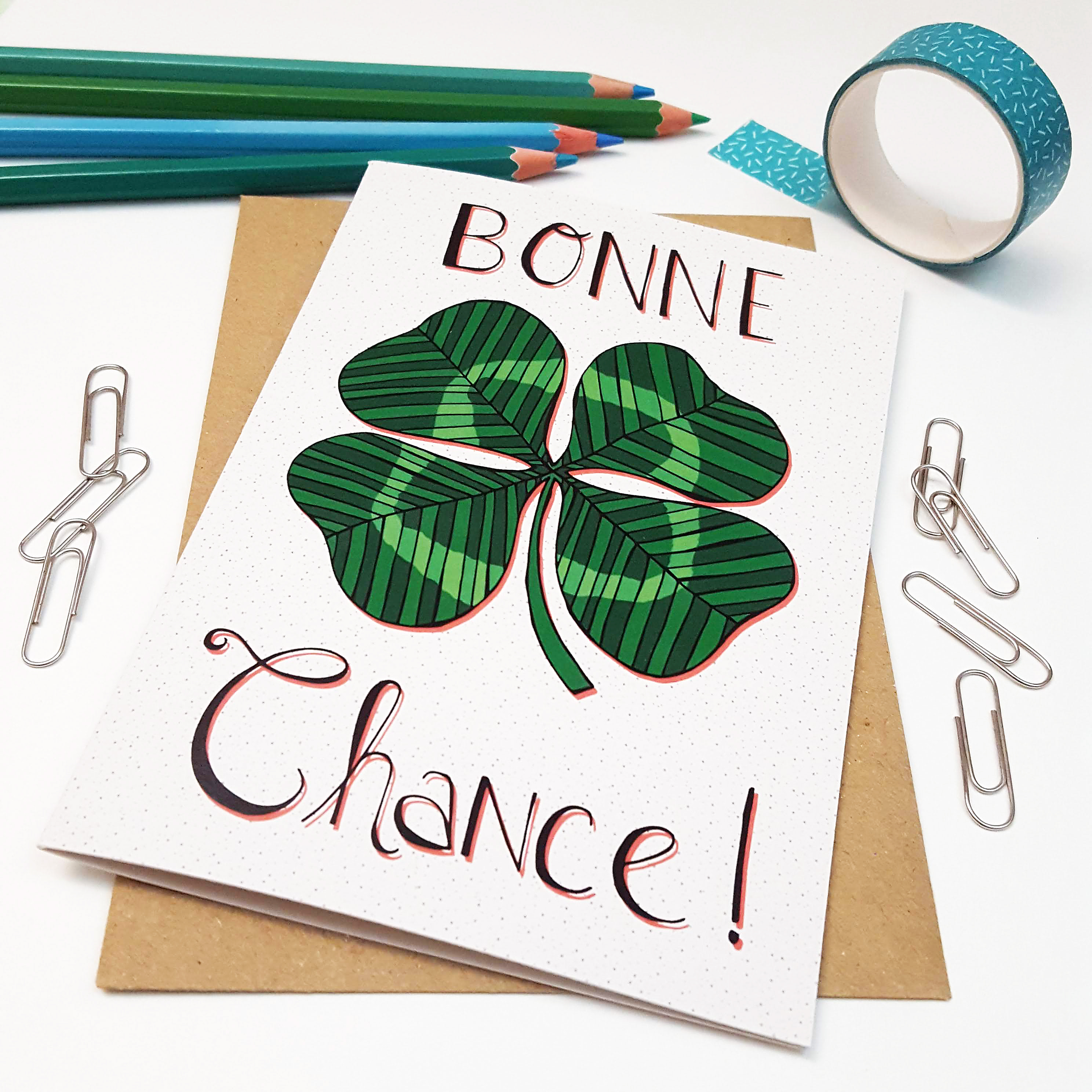 O What A Feeling
O What A Feeling is an art studio specialising in playful, quirky stationery. Their greeting cards, notebooks and calendars are illustrated and hand-lettered in their Winchester studio and digitally printed onto luxuriously thick FSC-certified paper at a local, independent print shop. Illustrations are created using traditional art-making materials such as India ink, charcoal, watercolour and gouache before being scanned and digitally edited for a polished, commercial finish.
The judges said…
In a sector saturated with greetings cards, these reallystood out - it's unusual to see a combination of original illustration, asolidly eco-focussed manufacturing process along with UK production, and textthat you don't find on dozens of other cards. The makers have clearlyidentified a gap in the UK market for foreign language cards, along with acharming and original range of LGBTQ+ cards.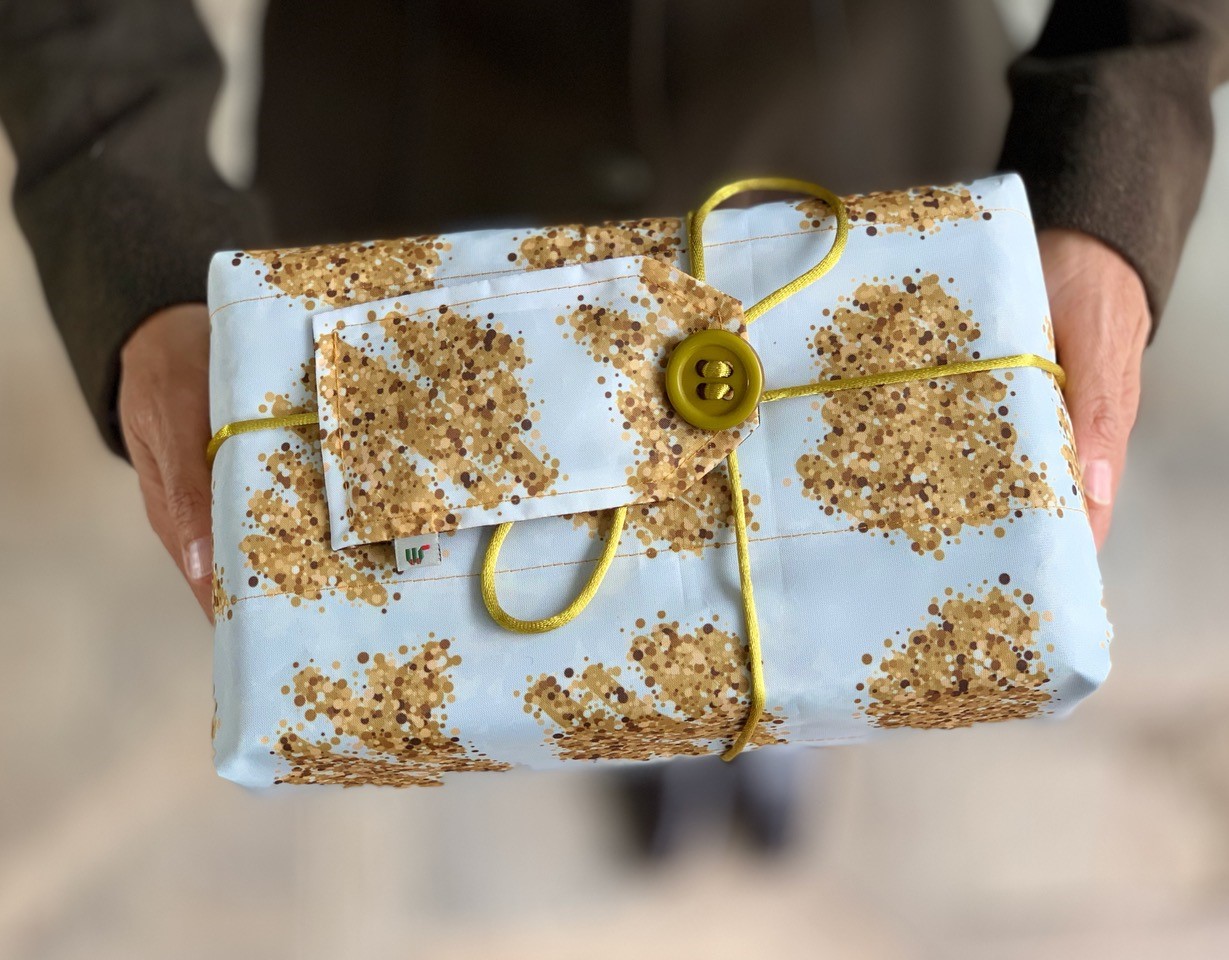 Wrag Wrap
With a huge increase in demand for well-designed, functional products that are consciously created and designed to be reused and last, Wrag Wrap's reusable gift wrap - made from recycled plastic bottles - responds to the shift away from single-use products towards long-lasting reusable ones. Designed to emulate paper products and better them, it's easy and quick to use with no cutting or sticking needed. To be passed between friends, given as part of a gift or kept within a family, memories are created and attached to the long-lasting products.
The judges said…
With consumers increasingly eco-conscious, this recycledplastic bottle reusable wrapping paper is sure to easily find a market. Thewell-explained instructions make an unfamiliar concept simple to understand anduse. The rustle as the sheet is unwrapped is perhaps even more satisfying thanthe sound of real paper!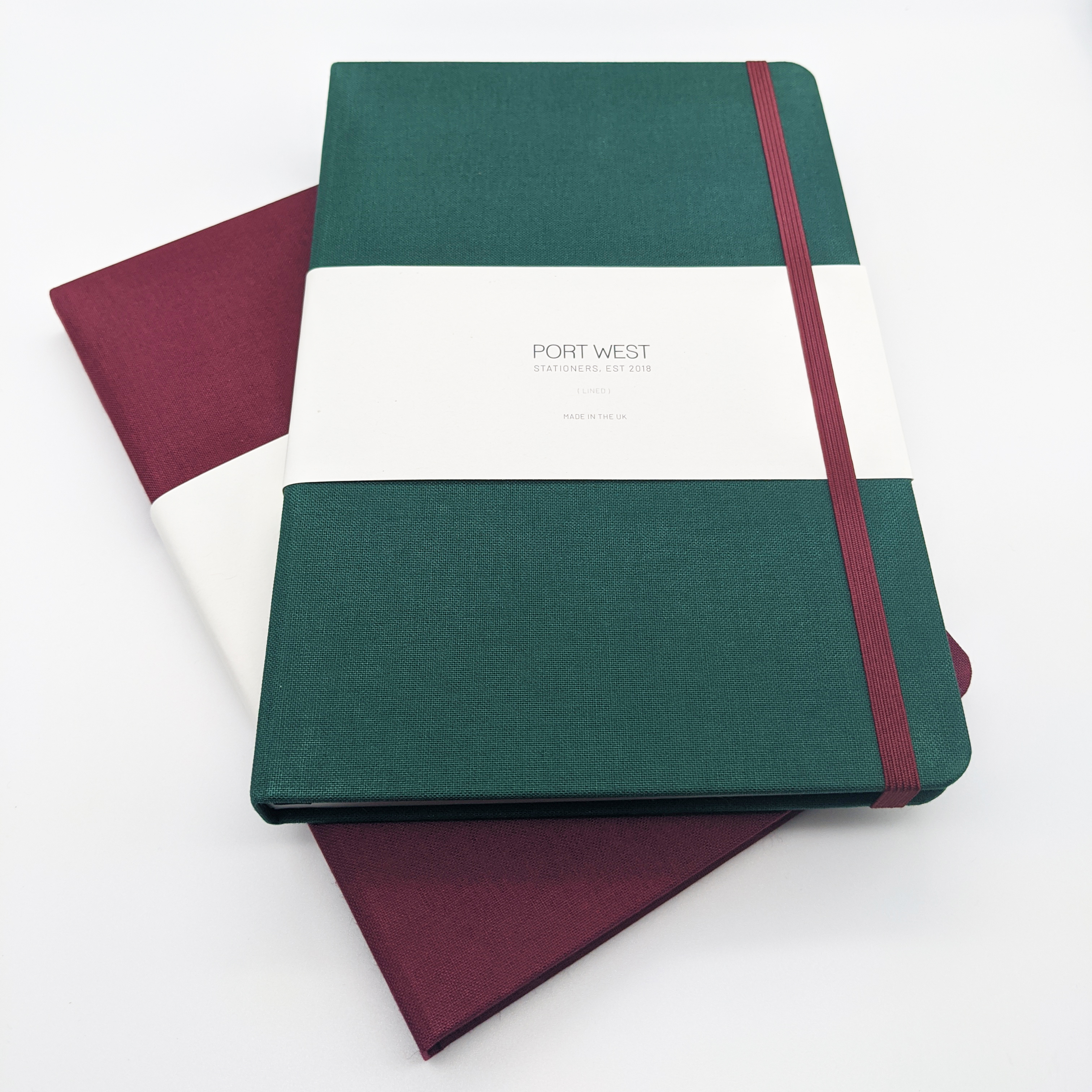 Port West Stationers
A team of 3 from London, Port West Stationers' mission is to encourage the mass adoption of local, sustainably made stationery. They only use recycled paper for the pages and partner with British bookbinders to deliver their notebooks. The notebooks are also finished with other low to net environmental impact materials. Port West Stationers see themselves as both designer and eco-stationers who want to make the sustainable option the first option.
The judges said…
The design is confident in its minimalism - a good productthat is well-made is its own best advertisement, and the simplicity of thejournal and its packaging shows the confidence the makers have in theirproduct. Stationery addicts love dot grid paper, and numbered pages and anindex are always a bonus! This year a lot of stockists will be looking tosource products made in the UK for supply stability, and this company haveclearly put a lot of thought into sustainability and local sourcing which willstand them in very good stead.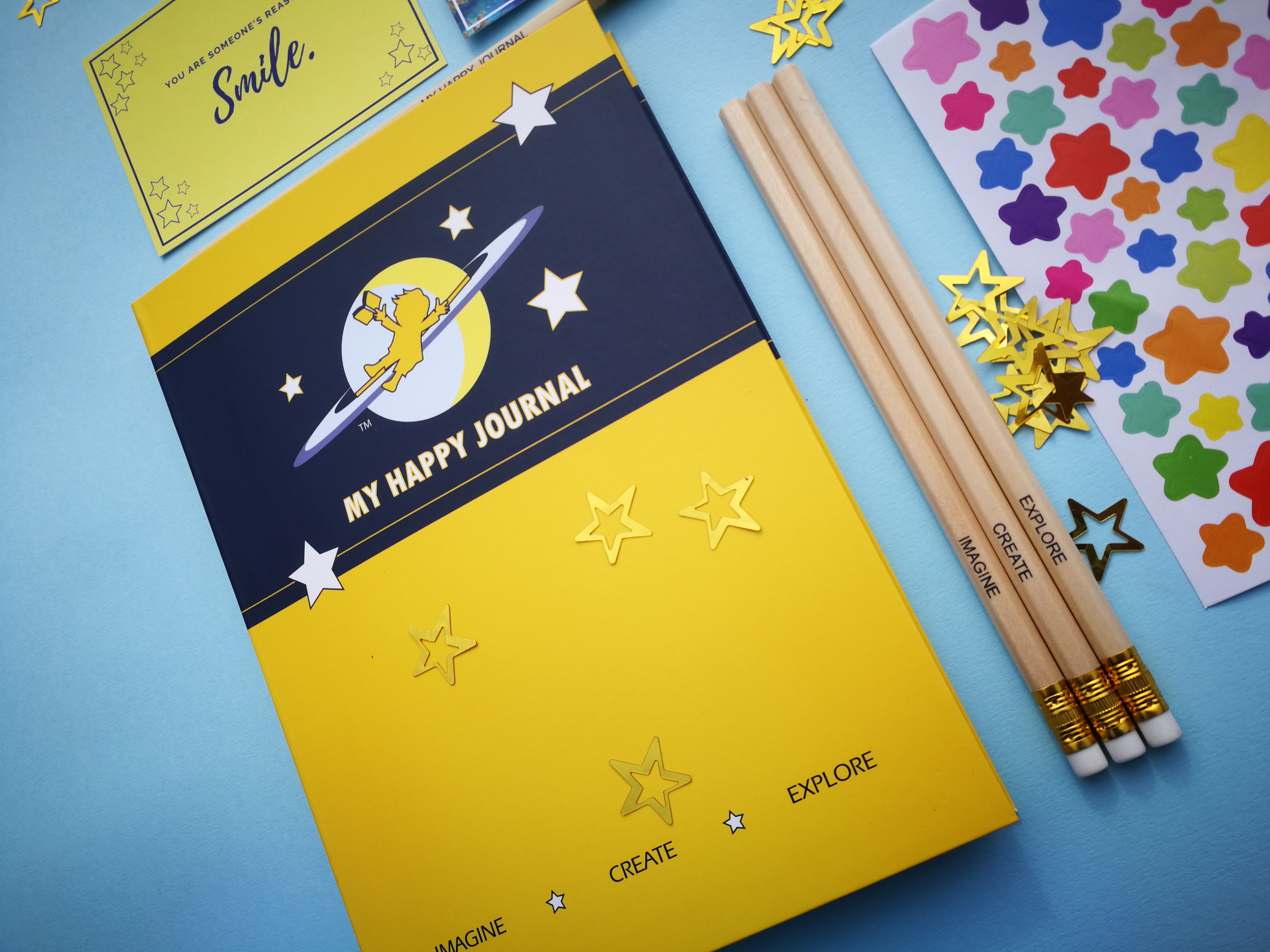 My Happy Journal
This beautifully designed children's creative positive mind-set and activity journal is overflowing with inspiration to ignite any child's imagination and gratitude skills. My Happy Journal is designed to celebrate and savour daily memories, encourage communication and laughter while bringing adults closer to their children. Full of fun facts, activities and 90 diary entries to complete while embracing mindfulness through moments of calm and a positive mind-set. A few minutes at bedtime with this journal will give parents a precious peek into the imagination of their little ones as they celebrate everyday joys.
The judges said…
A truly joyful product. Thoughtfulness has gone into everydetail - for instance, the wipe-clean cover, a great feature for a kid'sjournal - and the thick paper which would cope with even children'sheavy-handed scribbles. The content is simply written but never patronising,with lovely graphics, and achievable and inspiring goals and suggestions forfun family activities. This one will fly off the shelves.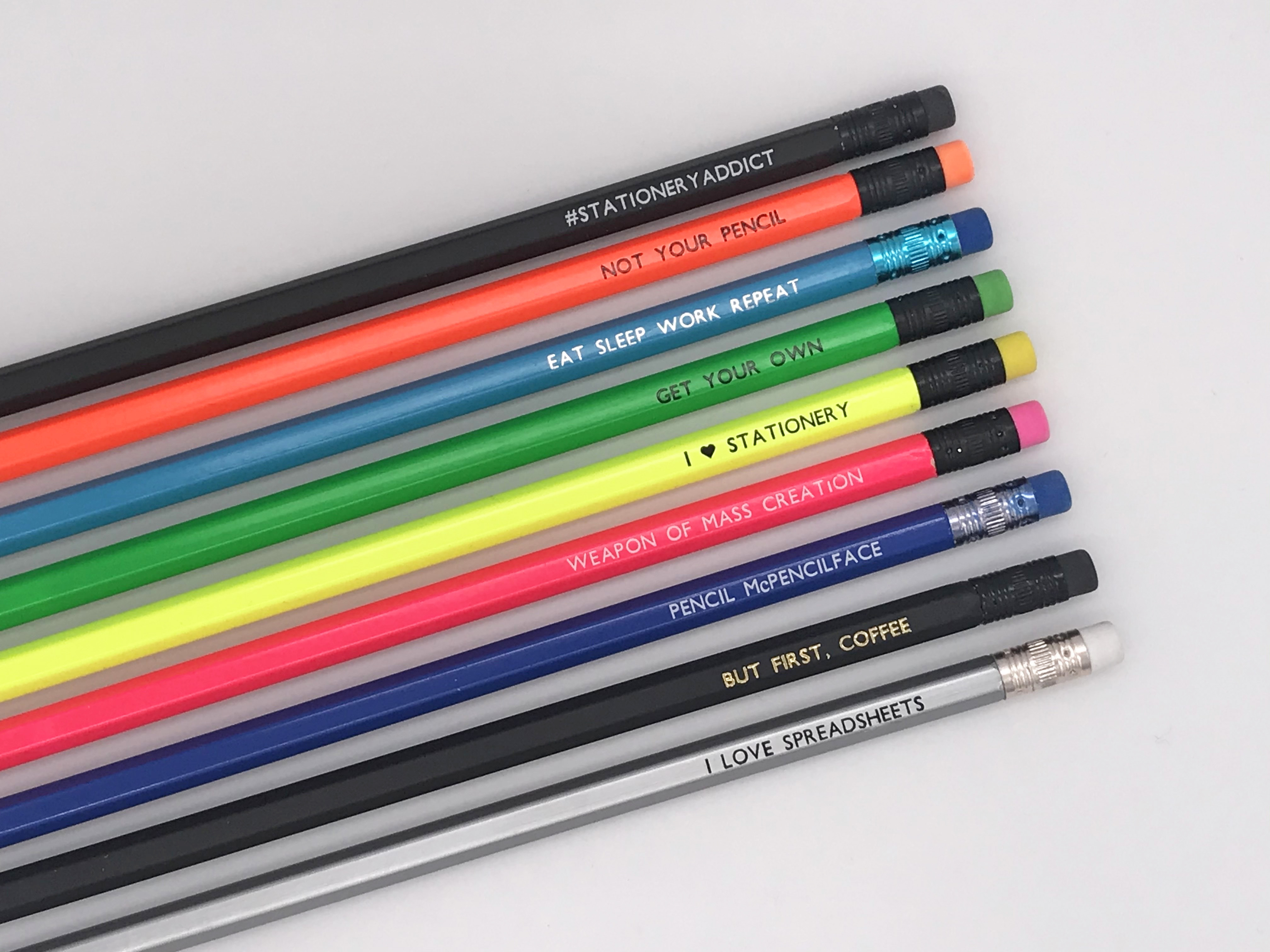 Pencil Me In is passionate about pencils and offers a custom printing service in their independent bricks and mortar shop in Elgin and online. With 19 different colours of pencil and printing in 8 different coloured foils, their box sets of 4 make excellent gifts.
Look out for their pencil printer at the show where they'llbe demonstrating live to potential clients.
The judges said…
These pencils are simple but attractively packaged, with agood quality eraser. Personalised presents are a huge market, and I thinkindependent retailers especially will love the small-run personalisationoption. They are extremely giftable in the sets, and singly are a veryattractive option for in-store giveaways and promotions.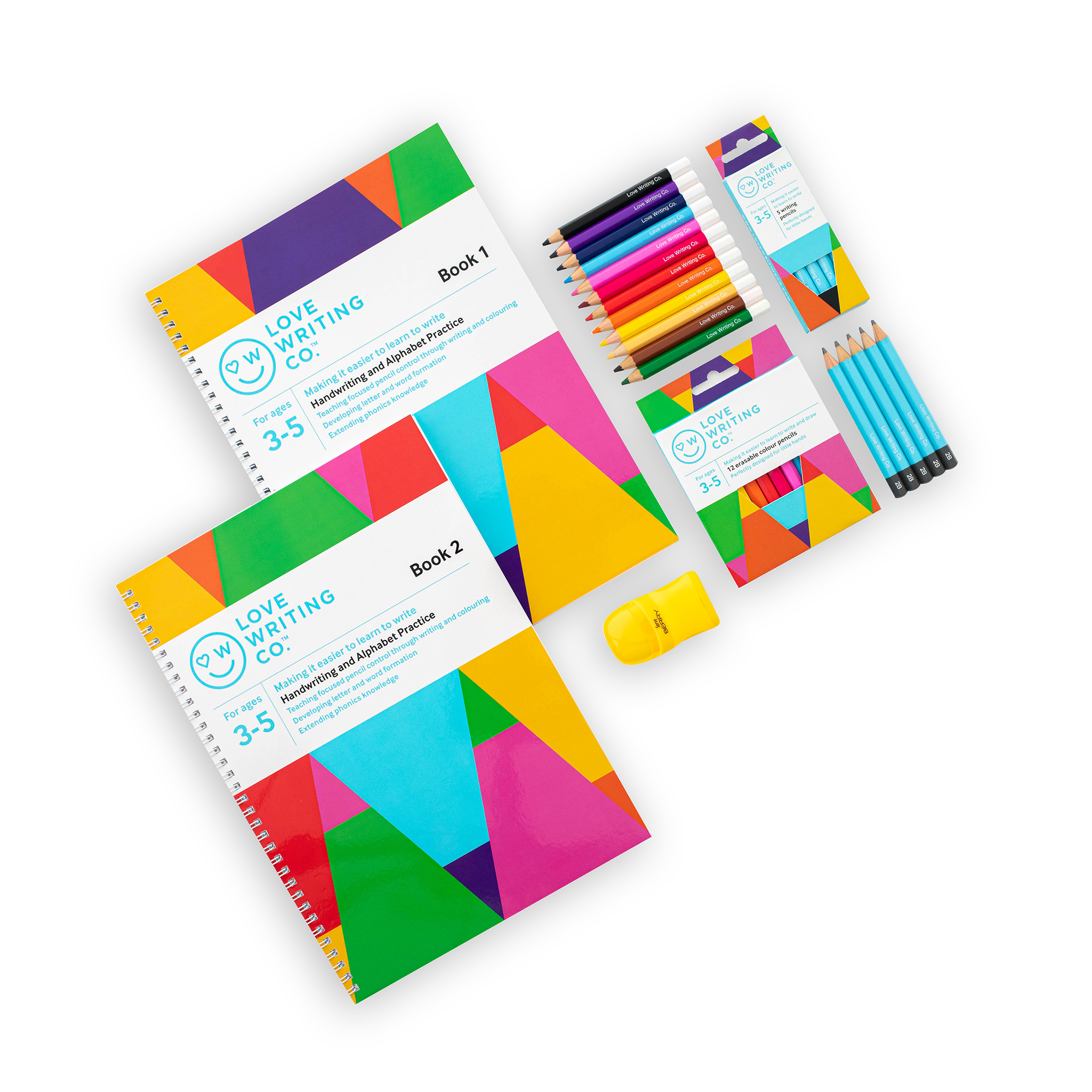 Love Writing Co. is on a mission to make it easier and fun for children to learn to write. Their age appropriate writing and colouring pencils have been specifically developed for a child's hand. They come in two sizes and are designed with a wider diameter so they are easier to hold and have a softer core so the pencil moves smoothly across the page.
They alsoproduce handwriting practice books full of fun and engaging activities to helpchildren learn letter and word formation, build pencil control and establish asolid writing foundation.
The judges said…
Having the right tools to work withcomfortably will encourage children to enjoy writing, and hopefully imbue themwith a lifelong love of stationery, which is obviously what we want foreveryone!
All theLaunchPad winners have been awarded a free stand at this year's LondonStationery Show at which to showcase their products and ideas.
"We must say ahuge thank you to our LaunchPad judges - Amanda Walker of Cult Pens, ChrisLambert of ScrawlrBox and Holly Probert of Scriptum - who took the time toreview and discuss each of the entries. We're very grateful for their time andfeedback" commented event manager, Hazel Fieldwick.
"The LaunchPadstands always draw visitors keen to see new ideas coming into the market – andoften it only takes one order, or one recommendation to make a huge differenceto one of the winners!"
London StationeryShow runs on Tuesday 21 April and Wednesday 22 April at the Business DesignCentre in Islington, London. For moreinformation visit: www.stationeryshowlondon.co.uk
ENDS
Pleasecontact Shareena Thantrey if you have any further queries:
shareena.thantrey@oceanmedia.co.uk or 0207 772 8378