 THE VALUE OF GIFT OF THE YEAR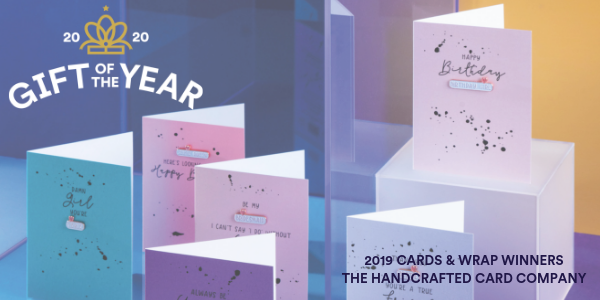 With Gift of the Year 2020 open for entries, what is the value in entering? 
We call them the Gift of the Year awards, and everyone who runs an award likes to say that 'winning isn't everything' but in our case we really mean it.
Winners have every reason to celebrate: not only are they recognised at an awards ceremony at Britain's largest trade show, but they are featured in a prestigious publication available to buyers all year round.
Being shortlisted is an amazing opportunity as well. Every shortlisted product is invited to appear live in front of our panel of judges so they can get a closer look (or sniff, in the Home Fragrance category).
Even entering a product can bring it renown. We include as many nominated products as we can on our social media campaigns, and every single product entered is displayed online to specialist panels of judges. These judges are retailers, trade press editors and industry experts, so it's a great chance to 'become the conversation' even before the year's first trade shows.
All products entered can make use of Gift of the Year 2020 'Nominated' branding, in print or online. Branding kits are also made available for Shortlisted, Finalist and Winning products, so there is every opportunity to show off how well your product did in the competition.
Entries start at £55 for members of the GA, JDA, BTAA, NAJ and DesignGAP, and a 20% discount applies to ALL ENTRANTS until the end of September.
For more information, you can visit www.giftoftheyear.co.uk or call 0121 237 1142.