 Thoughts of a CEO | Giftware Goes Global | July 2023
Thoughts of a CEO | Giftware Goes Global | July 2023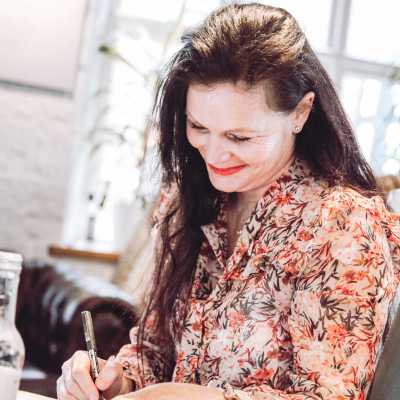 International trade has seen various challenges over the past few years including the Coronavirus pandemic, political tensions between China and the USA, Brexit, the war in Ukraine, and the impact of the climate crisis on raw materials. Despite all of this, however, I have had more mentoring meetings in the last 6 months on international trade than ever before. From our multi-million-pound turnover companies looking to understand their sourcing opportunities, through to much smaller SMEs seeking new markets to grow their businesses. These meetings have inspired this month's Thoughts of a CEO, in which I want to share some of my observations with you and do my bit to promote UK giftware's global appeal.
The UK giftware and retail industries remain robust and resiliently creative, despite ongoing challenges within UK trade. It has been incredibly exciting, therefore, to be able to support our members to begin or develop and grow their overseas trade, with emerging markets presenting opportunities for our members like never before.
I was recently in a meeting with the Department for Business and Trade to discuss their fantastic Help to Grow scheme, which we have been supporting since it launched. I am thrilled to be working with the team at the DBT as a conduit to our members so that they can find new opportunities, get country-specific advice, access specialist training, and ultimately grow their overseas market. If you have yet to sign up to the scheme, I can't recommend it highly enough and, together with our sector specific mentoring that comes with GA membership, the sky really is the limit.
One of the most important factors in understanding whether now is the time to export, come through the triage process that I work through with our members. Just because you have ambitions to export, doesn't mean that you have the infrastructure in place to succeed in doing so, and I feel so strongly that business-owners have this guidance before being placed in costly trade relationships that negatively impact on their business, rather than lead to growth.
Overseas trade shows are increasingly becoming the places to build trade relationships, and I have been working closely with several international trade show organisers over the past few years to really understand the landscape and opportunities for our members. So far this week, I have been in meetings with US trade show organisers, EmeraldX, and Maison&Objet, both keen to get our help in identifying new UK giftware companies ready to grow in their specific markets.
We have seen great success with recent shows in Atlanta and the current show in Melbourne, where GA members have exhibited for the first time. Next week, I am going to New York Now where I will be meeting with the DBT and the show organisers to discuss future member opportunities and plans to bring Gift of the Year overseas as well. These discussions are full of hope and opportunity, though there is much work to be done to really build on the successes some of our members have already experienced globally. I would urge any of our members keen to understand how they can go global, to get in touch with the team. Now is the time to explore, understand, and take the opportunities out there.
Sarah x