 TRADE SHOWS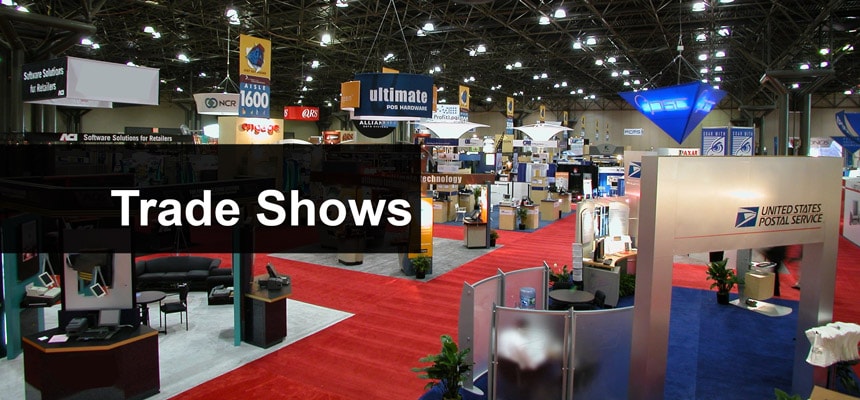 Well we are just emerging from our busiest season but that doesn't mean we can put our feet up, as by the time you are reading these we would have already visited in Pure in London to speak to exhibitors about membership to The GA or JDA.
We will also be looking forward to April Shows too, where we would like to create our designGAP Gallery as we did for Spring Fair but with new exhibitors, and also a presence at the London Stationery Show as well as the ever more popular farm Shop and Deli Show which a lot more of our members are looking towards in terms of diversifying their shows and audience.
PURE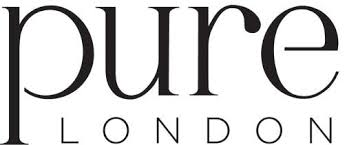 We're the UK's most unmissable fashion retail event
Featuring eight expertly curated show sectors and catering to all your AW18/19 buying needs, Pure London offers unrivalled inspirations, never-before-seen collections, free educational seminars, WGSN trend briefings and exhilarating live catwalk shows.
New for 2018 – introducing Pure Origin, your gateway to the entire global supply chain.
MODA

Moda's hosted buyer programme offers exhibitors the opportunity to nominate the stores they most want to see and offers them access to a range of VIP facilities. Last season's programme reached record numbers of key retailers spending two or more days over the August event thanks to increased investment in its unique initiative. The August 2017 event saw:
A 12% increase in pre-registered VIP buyers
A 12% increase in attendance of these buyers
A huge 38% increase in total attendance from all nominated key UK and Irish buyers
*when compared with August 2016 event
BCTF HARROGATE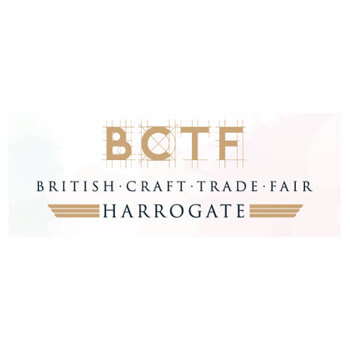 BCTF has for the past 43 years been showcasing the best of British Craft and Art.
With close to 8,000 British designer-makers registered with us and that number growing every day we will always be able to offer something new to our visitors.
If you want to buy unique, handmade work from the British Isles, the British Craft Trade Fair Harrogate and BCTF online catalogue will offer you all the choice you need. With hundreds of makers, a vast range of products, and prices starting at just a few pounds, they're well worth a visit.

The thousands of buyers who currently attend BCTF include:

·       Galleries

·       Home and Giftware Shops

·       Craft Shops

·       Jewellery retailers

·       Art Galleries

·       Heritage

·       Fashion Boutiques

·       Museums

·       Department Stores

·       Architects

·       Interior Designers

·       And many more…
 FARM SHOP AND DELI SHOW

Experience the best quality local and regional produce, plus the latest in equipment, labelling and packaging solutions, from more than 450 outstanding suppliers over three days. Farm Shop & Deli Show will be packed with new launches, fresh industry insights and trend-setting food and drink.
Meet over 450 Suppliers - You'll meet suppliers that span the full speciality spectrum including core categories like chocolate, hot drinks, olives, condiments, meat and preserves. In addition a range of non food suppliers such as equipment, labelling and packaging.
Live event programme - Farm Shop & Deli Live is the one-stop shop for advice and information with lively seminars and debates from industry leaders.
Need Fresh inspiration for your business? Whether you're an independent farm shop, delicatessen or artisan food outlet, you can help grow your business along with your passion at the Farm Shop & Deli Show. At the show you'll find all the big ideas, innovative suppliers and exciting products you need to make 2018 a year to remember.
LONDON STATIONERY SHOW

The London Stationery Show is a two-day stationery extravaganza featuring the biggest selection of writing and paper products from around the world in one place.
This year marks the show's eighth and its largest exhibitor line up to date with over 150 stationery suppliers, and many more brands taking part. Featuring everything from everyday to high end, it's easy to see what's new and who's new. There are a lot of exhibitors and brands at the London Stationery Show that you won't see at other UK trade events.
If you buy or sell writing and paper products, or are thinking of doing so, this is the exhibition for you. There is nothing else like it. It's where fashion meets function.
 The London Stationery Show takes place at the stylish Business Design Centre in vibrant Islington in London. It is one of the UK's most spectacular venues with lots of natural light and superb facilities.
It's easy to get to via the London Underground (closest station is Angel on the Northern Line) and close to Kings Cross mainline station. It is within two miles of the City and West End.
Parking is available underneath the Hilton Islington hotel adjacent to the venue and spaces can be pre-booked to guarantee availability. Click hereto find out more.
There is full access for those with disabilities. It's a relaxed and inspiring setting in which to do business, and look at new stationery products.
 HANDMADE AT KEW AND CHELSEA

HANDMADE AT KEW
We are excited to confirm the dates of this year's Handmade at Kew, from Thursday 4 – Sunday 7 October 2018, with tickets on sale in spring. Stay up-to-date with the latest news about Handmade at Kew and all of our events by joining our mailing list here.
We are now accepting applications for designer-makers interested in exhibiting at the event. The deadline for applications is Friday 30 March 2018, 6pm.
 HANDMADE CHELSEA
Contemporary craft and design fair Handmade Chelsea is our 12th annual Christmas shopping event at the beautiful Chelsea Old Town Hall.  The show will take place over three days from 9 – 11 November 2018.  Come and see over 100 of the most highly skilled, UK-based designer-makers in one fantastic venue, as we celebrate the very best in high-end design and craftsmanship.
Applications are now being accepted for Handmade Chelsea 2018.