 TRADE SHOWS - CIELO BLU EVENTS
[gallery ids="4388,4389" type="rectangular"]
As more of our members are looking at overseas trade shows and the economic climate rapidly changes, The Giftware Association has partnered up with Cielo Blu Events, who specialise in overseas events and promoting international shows, as well as offering expert advice to companies looking to export within their business or increase their international market visibility.  Working across many shows they help UK businesses choose the right shows for them.
The GA spoke to Benjamin Redwood from Cielo Blu Events to discuss a bit more about what they do.
Name Benjamin Redwood
Name of company Cielo Blu Events Ltd
What does your company do? and how can it help The Giftware Association members –
Based in the United Kingdom, we represent two very distinctive and accomplished international exhibition organizers: Fiera Milano & IFP Group.
We assist UK businesses navigate to the most suitable, and profitable international exhibitions organized by our partners.
Our partners deliver leading, trade-only exhibitions in the following countries and sectors; Italy (Giftware and consumer goods) and Qatar (Hospitality, HORCA and giftware), creating a pathway for UK exhibitors to access to these markets.
We promote our partners international exhibitions and engage with our UK customers and potential customers. We offer expert advice to companies with a requirement to stimulate their export business or increase their international market visibility.
Where are you based and how long have you been trading?
We're based in South West Hertfordshire.  Our location gives us easy access to London, the M4, M25 and the M1.  We've been trading now for 18 months. However, I have near 10 years' experience working in the exhibition industry.  5 of those with Sherwood Events who are UK agents for Messe Frankfurt and the other 4 I was based in Dubai as a Project manager for Messe Frankfurt Middle East.  My knowledge of the global markets and the experiences dealing with such diverse customer base was completely invaluable.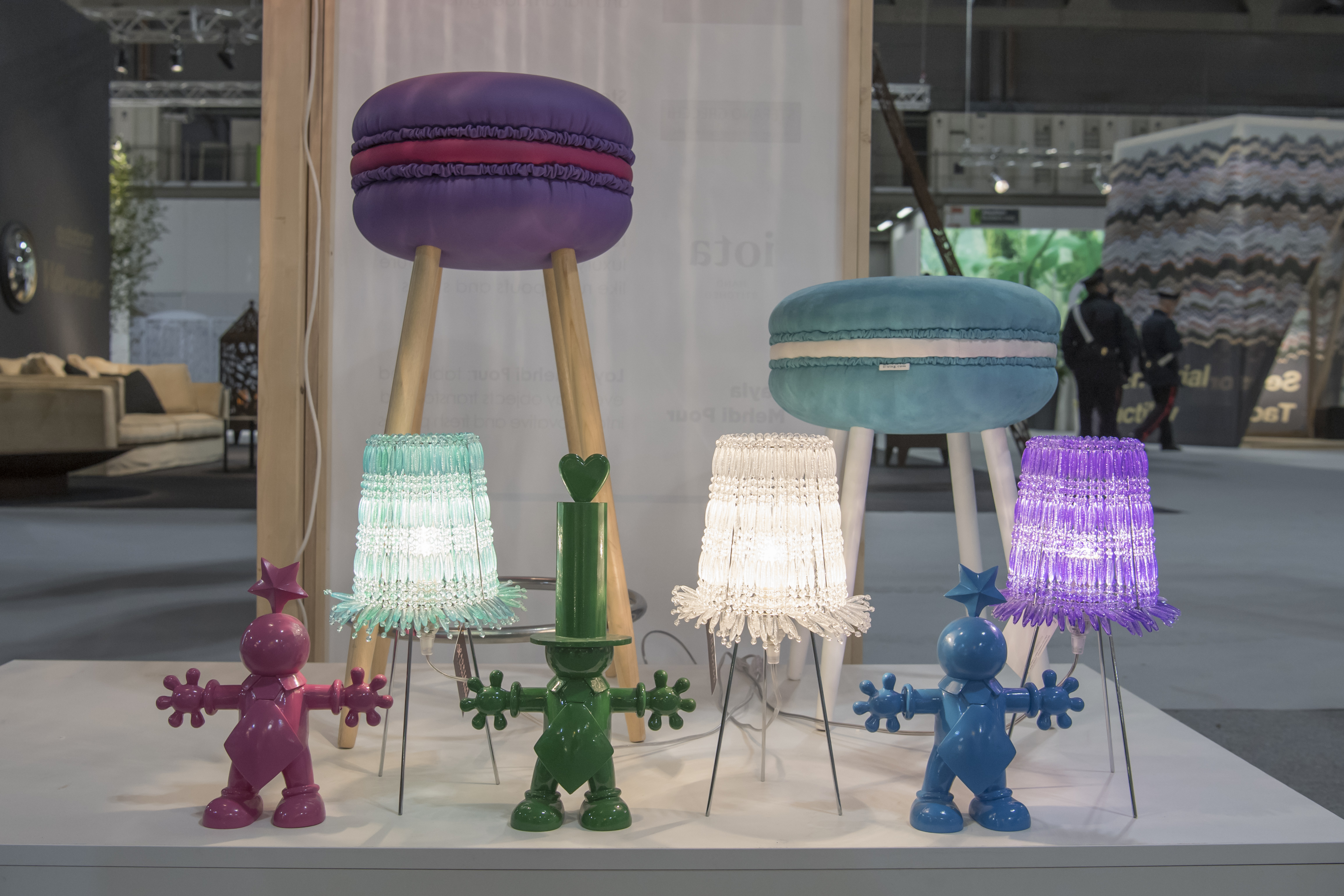 What three words best describe your shows? Mid-to-luxury, design led, business focused.
What three words best describe your activities? Partners, networkers and promoters.
Do you have a website? www.cieloblu-events.com
Do you use social media to promote your business? Yes Twitter http://www.twitter.com/cielobluevents
Do you do any advertising/PR? Do you have any news or success stories that you can share? Yes,
When we became UK agents for HOMI, our first major UK exhibitor at the fair was SIFCON plc, who just happens to be a GA member.  They joined HOMI in Milano (www.homimilano.com/en) for the first time in January 2018 with a substantial booth size.
"We have had the pleasure of working with Benjamin Redwood and Cielo Blu Events Ltd on several occasions. Every time we have been left impressed by the level of professionalism showed by the company and the level of care taken into every detail to ensure that we can achieve the best possible result using their knowledge of the industry by suggesting steps that would benefit our business as a whole.
Working with Celio Blu Events Ltd we have been able to break into the Italian market in the year 2018. The fact that they were able to negotiate on our behalf a great position at the HOMI show in January, meant that we benefitted from great exposure and are now looking to expand further in order to maximise our presence on the Italian market."
[gallery ids="4391,4390" type="rectangular"]
Which trade magazines do you read?
Attire Accessories magazine

Boutique-magazine

Craft Focus magazine

Furniture news

Kitchen and tableware international

Gift Focus magazine

Hospitality Interiors magazine

Interiors Monthly

Retail Jeweller
What top tip could you give to people thinking of starting out making/supplying gifts in the exhibiting world? 
Pick the right type of show and don't be put off by a previous experience. With good communication and relationships with the organisers or agents, there's never anything that can't be rectified.  Set a realistic goal.  Be prepared for all eventualities and make sure to carry out any follow-ups.
Do you feel the economic climate is improving? And how is it affecting your side of the industry? 
I believe we are in a transition period, in the sense that the market is moving, but not at the rate previously seen, due to the uncertainty of Brexit.  During my recent visits to Europe and the Middle East, businesses on the continent and further afield see now, more than ever, the importance to have some sort of UK representation.
[gallery ids="4393,4392" type="rectangular"]
What do you see as being the biggest problem for suppliers of giftware in the current climate?
The potential import/export tariffs, travel document requirements.  However, with Brexit upon the horizon, there will be opportunities for UK business to enter new markets and develop new partnerships without EU restrictions.
For their upcoming show HOMI in Milan (14 – 17th September 2018), there is still space available, please get in touch with a member of the team if you are interested and we can forward your details to the organisers.