 Trade Shows
TRADE FAIRS
 The Giftware Association has already seen a busy start to 2017; we have been out and about visiting our members at Trade Shows up and down the country in January, and we are also very excited to unveil our stand at Spring Fair.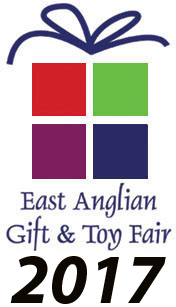 East Anglia Gift Fair – 8 – 10 Jan 2017
 The year kicked off with one of our own members, Nick Guyton from Norfolk China, hosting the East Anglia Gift & Toy Fair. The Giftware Association has helped promote this show and encouraged some new members to exhibit. Sarah Ward said, "The show had a great buzz to it and was good to see some of the GA members taking up spaces in the hall, with what is an event that will only grow with time." Held in the beautiful setting of St Andrews and Blackfriars Church, The show is designed to be small and friendly and to introduce you to decision makers from independent retailers, garden centres, heritage sites and tourist attractions.

 Top Drawer - 15-17 January 2017
 Top Drawer, held at London's Olympia, has grown in both style and stature, with more and more members exhibiting at this stylish event. With over 30 years of history, the show has become known for its relationship with high-quality products and trend-led designs with a diverse audience with visitors and exhibitors from the UK as well as international attendees. If the Instagram feed is anything to go by this show is getting more and more stylish with high-quality imagery enticing buyers to visit. Sarah Ward who visited the show said, "This show is perfect for high quality, design led products, the quality of products of those exhibiting is amazing and we are very proud to see many of our members there."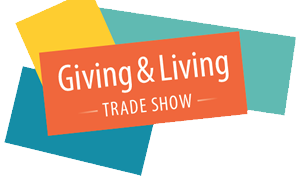 Giving and Living Exeter –15 – 18 January 2017
 Running at the same time as Top Drawer, set in rolling green fields around Exeter is the Giving and Living Trade Show. Covering the whole of the South West this formidable Fair features everything from Toys, Artwork and a wide range of gifts covering Gift, coast and home.  Speaking to a few of our members, Sue Morrish from Glebe Cottage stated: "It has been a really good show for us; we have seen exhibitors coming from as far afield as Norwich and Northampton, which is a first." This bodes well for the show's organisers, Hale events, proving they have an attraction further afield than just the South West. Simone Rose, who attended to represent the GA, said: "it was great to see so many of our members trying this show for the first time and to see members who have exhibited before having a really good show."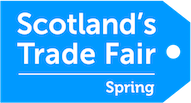 Scotland Trade Show – 22 – 24 January 2016
 From the bottom of the UK to the very top, next stop was Scotland's Trade Show, which incorporates the ever growing Scotland's Speciality Food show. With over 40 of our members joining the 560 companies exhibiting, this was sure to be a very busy show. Chris Workman, PA & Marketing Manager for the GA said, "the show had a great buzz, but also a calming atmosphere, all our members I spoke to were having a great show and was good to catch up with some of the Gift of the year entrants too." The Show has seen an increased footfall this year which included seminars on how to grow your business online and the secret of selling alcohol. The speciality food show saw produce from all over the UK but with a focus on Scotland, and gin, judging by the amount of craft, small batch gin stalls! The show goes from strength to strength and showcases new companies with the launch gallery showcasing new craft items and also Scotland's Finest.
The next stop is Spring Fair. We are very excited about unveiling our to you, and we will also have an area dedicated to Gift of the Year, which will be sure to be a crowd-pleaser.  We will be up and down the country continuing to visit more shows and see our members, so if you see us please say hello and we will endeavour to come and see you.
For more info on Trade Shows or which one will be suitable for you to exhibit at if you are new to trade shows, please get in touch with us at enquiries@ga-uk.org.