 How to build (and win) a brilliant display
How to build (and win) a brilliant display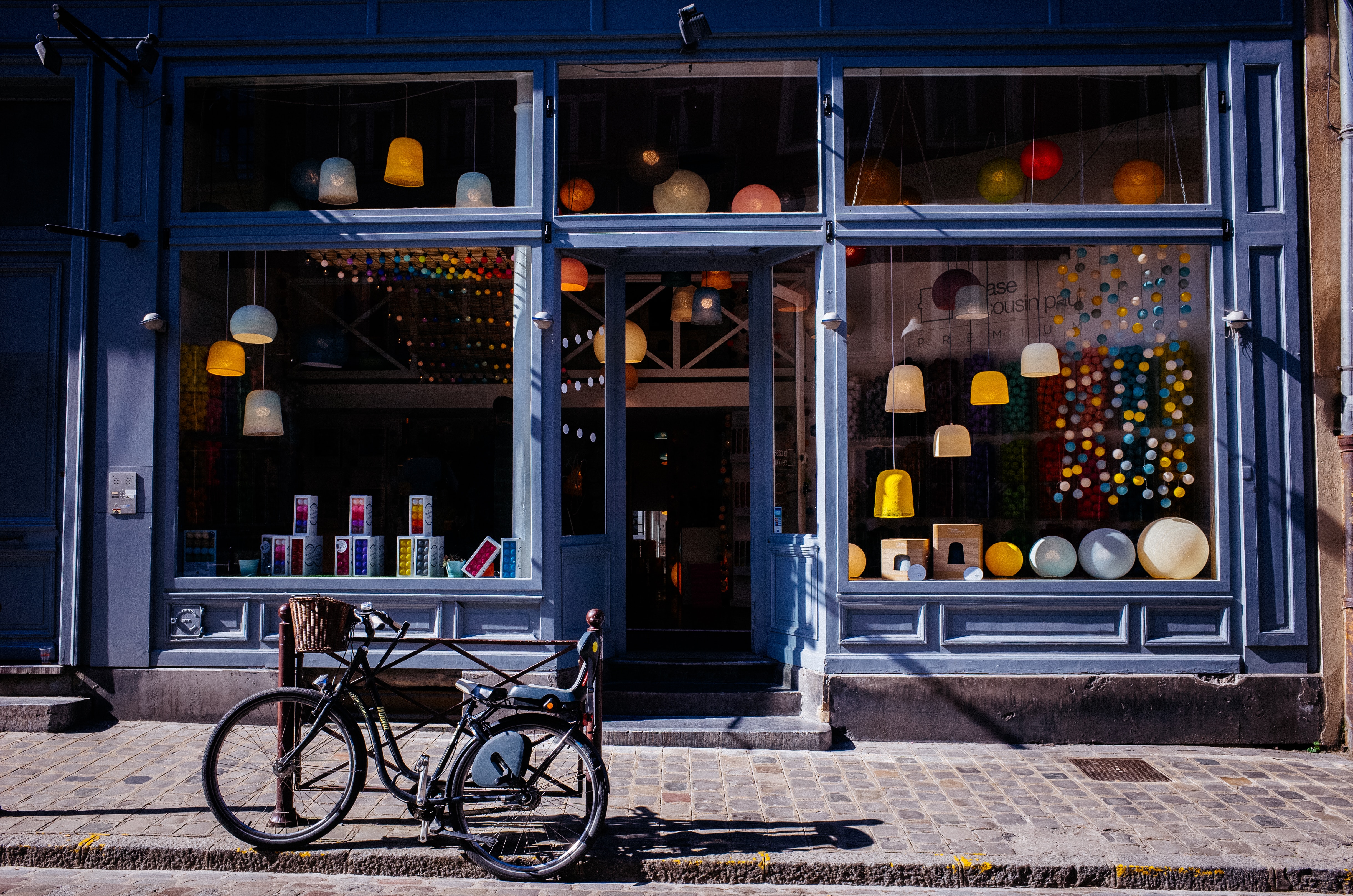 Photo by Artem Gavrysh on Unsplash
As we enter Christmas peak trading, store displays are more important than ever. Showcasing product in an eye-catching way can be the make or break between a sale or non sale.
Talking Tables are linking up with visual merchandising expert Debbie Flowerday with a competition to win a Christmas display workshop. Debbie will visit the winning store and create a Christmas display or window (see below).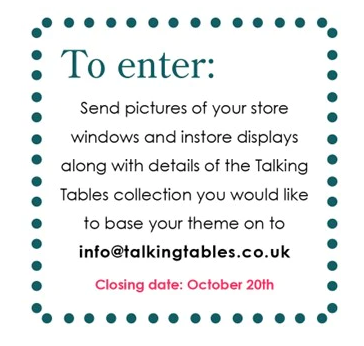 Debbie's impressive VM careers takes.in time at Heal's, Miss Selfridge and V&A. We caught up with Debbie to discover her top tips for creating a window display.
First off Debbie offered some insight on establishing the look and feel of your store and its appropriate décor.
Décor
When thinking about opening a store ask questions about location and customer. For example, is your chosen location an affluent one. Is your customer mature with disposable income. Are they mainly female. If so a classic simple design in natural woods with a lifestyle look could work well for décor. Debbie says it's helpful to create a mood board: "Visualise the customer and her lifestyle. Collages will help you understand where you want to go with your store."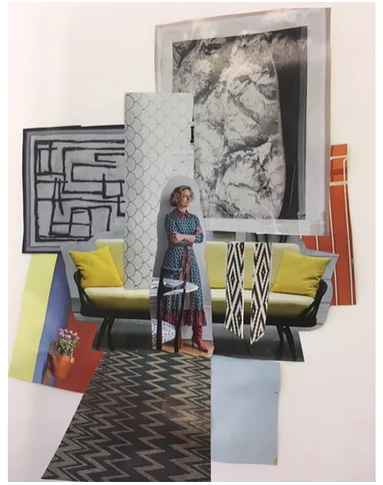 Debbie also believes that to stand out on the high street and connect with customers, it really pays to offer more. For instance, if you sell wreaths as part of your Christmas collection, offer a wreath making workshop.
Windows
"Your window is the face of your store, it creates the first impression and is your cheapest form of advertising," says Debbie. She adds that it's important to pay attention to your window year round and not just for special occasions. She divides windows up into two types: closed back windows which allow you to be more creative (although will block out some light), and open back windows which expose the shop floor. Think about what the customers see when they look in your window if it's open back – you don't want to the main point of eye contact beyond the window to be your till.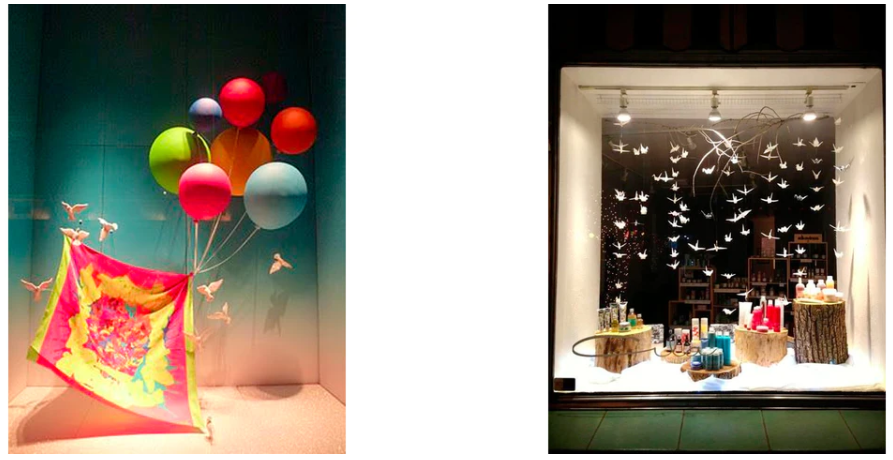 When planning your window first define your theme). Are you going for a romantic, fun or classic look? And ensure it reflects the merchandise. Make sure you have large, medium and small blocks so you can elevate products to different levels."When a display is successful the eye will travel around the whole display and take in all the elements, this can also be called creating a flow or movement," says Debbie. There are two main ways to create an effective display: pyramid and repetition.
Pyramid dressing
This style enables the customer to view the product quickly. Start with the largest piece. Debbie calls this the bottle of milk, sugar, cup approach. The higher it reaches the further you can come out to the sides. Make sure that ticketing is neat and at the side.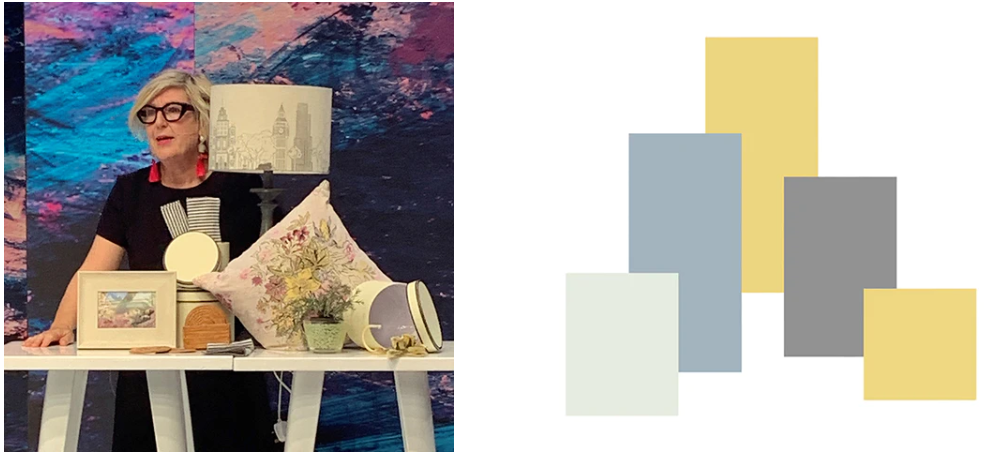 Repetition
As the name suggests, repetition is when a product is repeated in lines of three or five. Again start with the largest piece and keep it simple.
"Be creative and have fun with it. Don't take yourself too seriously," says Debbie. For example, why not make your own props (some of the most impressive Jubilee and Coronation windows in our display competitions featured hand made props).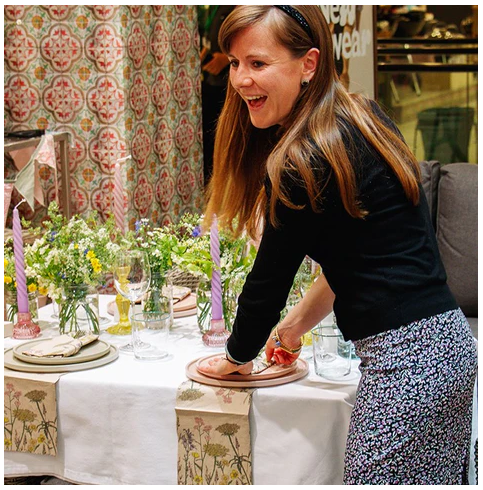 Debbie's five top tips
1 Give customers ideas on how to put things together – display is exaggerated, it's all about what isn't normal but can be translated into the home.
2 Visit other successful stores – Anthropologie in particular stands out.
3 Continue the theme of your window in store – but in a smaller way.
4 Think about your window when buying products; buy stories and not just individual items.
5 Removable panels placed around the shop help create areas of interest complimenting the merchandise.
Based on a workshop Debbie presented at Autumn Fair.
Debbie can be contacted at: d.fiori@hotmail.com
Talking Tables are linking up with Debbie with a competition to win a stand-out Christmas display workshop and installation. Debbie will visit the winning store and create a Christmas display or window display.
To enter send pictures of your store windows and in-store displays along with details of the Talking Tables collection you would like to base your theme on to:
Closing date: October 20th
The prize/visit will take place first week of November.