 UNWRAPPING THE UNEXPECTED WITH KIMM AND MILLER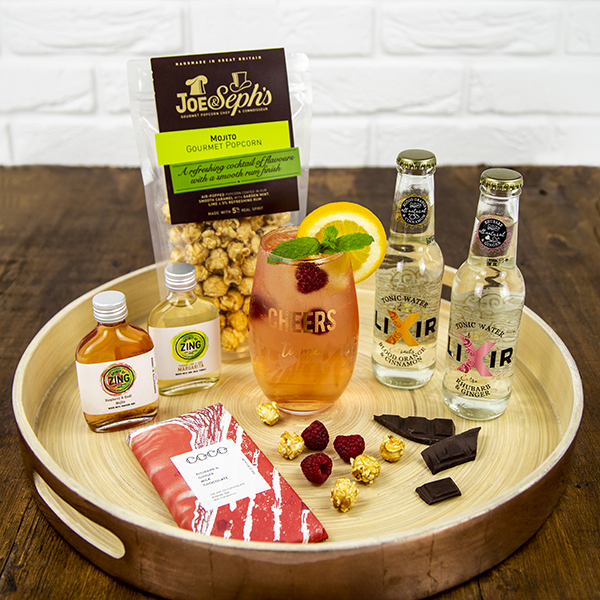 AtThe Gifted Food Co. we're all about unwrapping the unexpected, rekindling theelement of surprise in gift-giving. As foodies with a combined background ingifting and design, we realised that we could create better gifts for everyone:the kind of presents people can't wait to open and tuck into.
Ourlimited-edition gift boxes are:
filled with some of the finest premium produce, all hand-picked and tasted by our team;

packed with real care so that we can guarantee opening every one is a pleasure;

stylishly designed and tied with a beautiful ribbon in two available colours;

offered with free UK mainland next working day delivery as standard
Corporate gifting:
Atthe heart of our corporate gifting service you'll find a unique selection ofpremium quality gift products, and an expedient order and delivery system.Whether you're looking for the perfect gift for your clients or colleaguesin-house, our array of luxury gift boxes is sure to delight.
While our website reflects live retail prices, our experienced team would be happy to discuss your corporate gifting requirements directly with you to offer a bespoke quote reflective of your required order volume. Our team would be happy to offer you a bespoke quote on 01234 220020 or via email at info@thegiftedfoodco.co.uk. Please note that your bespoke discount will include free next working day delivery to UK mainland addresses.
FIND OUT MORE HERE - https://www.thegiftedfoodco.co.uk/