WEBINAR THURSDAY 4TH FEBRUARY - CONTENT IS KING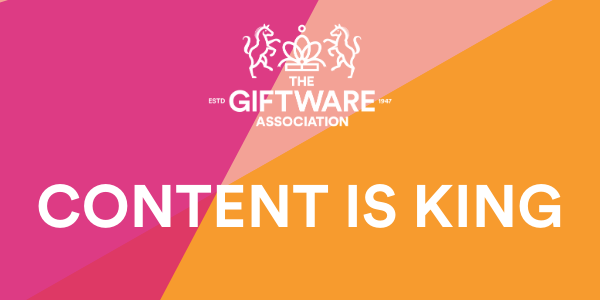 Quite simply put - Content Is King - If you haven't got your strategy locked down, then you will struggle to make your voice heard. Content is what defines you as a brand, what your audiences want to hear from you and also how they want to hear from you.
In this webinar, we will look at preparing your business and how to build content as well as the various methods to present this content to your audience
Join us this week on Thursday 4th February as you take home the key aspects of creating great digital content and how to get it in front of the right audiences.
The webinar will be hosted by Buy From Digital Agency - a leading creative marketing Agency who have curated this fun and informative session:

In this webinar, we will learn
Where you are now
Social media MOT
How to be great at digital
How to batch cook your content
The customer journey
Blogging
Podcasts
Email marketing
Your digital future
Thank you
The Giftware Association Team