 WILDLIFE WORLD TURNS 20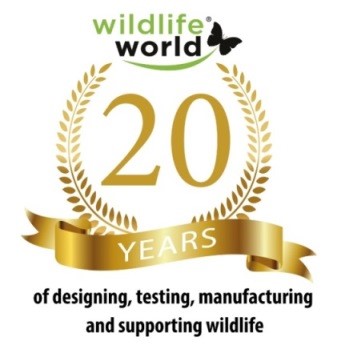 This year marks the 20th anniversary of Wildlife World. Founder and MD of Wildlife World, Norman Sellers has seen the company grow into one of Europe's leading designers and manufacturers of wildlife feeders, habitats and other educational products. Norman started making and selling simple wildlife products and gradually the love for wildlife transformed into a business. Norman and his wife Eve began by travelling around the country in their caravan with their two dogs and showcasing their products at garden and agricultural shows.
With a strong commitment to the conservation of species, Wildlife World now produces a huge range of innovative and valuable nesting habitats and feeders for birds, mammals, amphibians and insects for use in the UK, Europe and and The Americas. Its commitment to innovative product features has gained it an enviable reputation as leaders in the design and manufacture of products for wildlife. As part of its strong commitment to the environment, the company also uses many recycled materials in its products and in its packaging which is made from recycled cardboard.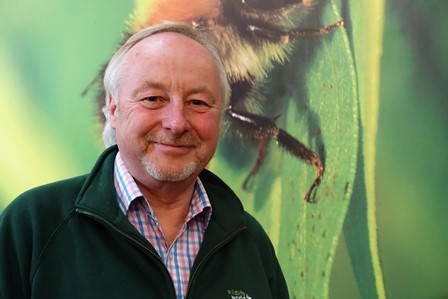 Commenting on the company's anniversary, Norman Sellers said, "I would like to express my thanks to our longstanding team and a community that's been supportive from the start. Wildlife World is extremely grateful to all its loyal customers and it will be exciting to be part of future development in wildlife products over the next 20 years."
The environmental impact of the business was always a major consideration for Norman, so all the company's products are extensively tested at its base in Chavenage, Gloucestershire, and also in wildlife woodlands on a farm in the heart of Devon. During this testing process prototype performance is monitored and fine-tuned to ensure that by the time the product finally goes on sale it is ideal for use by wildlife.
Wildlife World's environmental ethos extends further than its products as it works alongside wildlife charities to educate people on the importance of conservation and encourages them to get involved with their gardens. The woodland farm in Devon not only assesses the performance of prototypes but also plays host to multiple environmental groups and student visits that see botanical, entomological and bio-diversity studies carried out. Having been converted to organic status with the Soil Association, Wildlife World has worked alongside the charity, Moor Trees, to plant more than 4,000 native trees over 11 acres as part of the Dartmoor Native Broadleaved Woodland Regeneration. In doing so they have created a diverse eco-system that fully tests all aspects of the products.
Wildlife World has created such a reputation for its products that it is supplying habitats to some of the biggest conservation charities, including the National Trust, RSPB, NABU, LPO and Amnesty International. It is also supplying some of the biggest retailers and garden distributors in Europe and America.
Further information is available from Wildlife World on 01666 505333, by emailing info@wildlifeworld.co.uk or by visiting the company's website at www.wildlifeworld.co.uk
If you would like to find our more about The Giftware Association then click here or contact us on enquiries@ga-uk.org