 YKK & BTAA TO HOST SEMINAR IN SHOREDITCH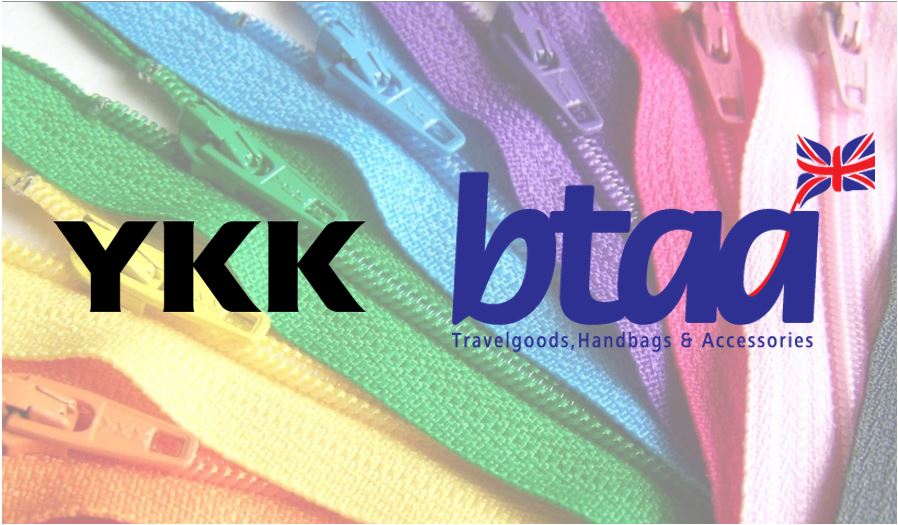 Global zip company YKK and The BTAA have collaborated to give you an exclusive  'Fastenings and Trim Seminar' on 20th February 2019, discussing everything about the humble zip from the different types available, it's history and how to spot counterfeits. The seminar will be held at the YKK London Showrooms in Shoreditch and will be free to attend for BTAA members.
YKK has been specialising in zips and fastening design since 1934, building up a global audience due to its quality products and design endurance. YKK now has 71 manufacturing plants across the globe and now manufacturers architectural and agriculture products as well as its fastenings and zips. This seminar will give you an insight into the YKK Story culminating in a Q&A session.
The Agenda for the day is as follows, starting from 10.30am and finishing at around 2pm:
- Registration
- YKK Overview
- What is a Zip / Type of Zips / Types of Sliders
- How to Choose a Zip
- Lunchbreak
- Quality Control / Counterfeits
- Plastic Parts ad Hook and Loop
- Snaps and Buttons / Snap Attachment Workshop
- Q&A Session
Book your place early to avoid disappointment. If you have any questions regarding transport or accommodation please get in touch with simone.rose@ga-uk.org or ring a member of the team on 0121 237 1105.