 CONGESTION, CAPACITY AND COST: HOW UK GIFTWARE ASSOCIATION MEMBERS CAN MEET THESE CHALLENGES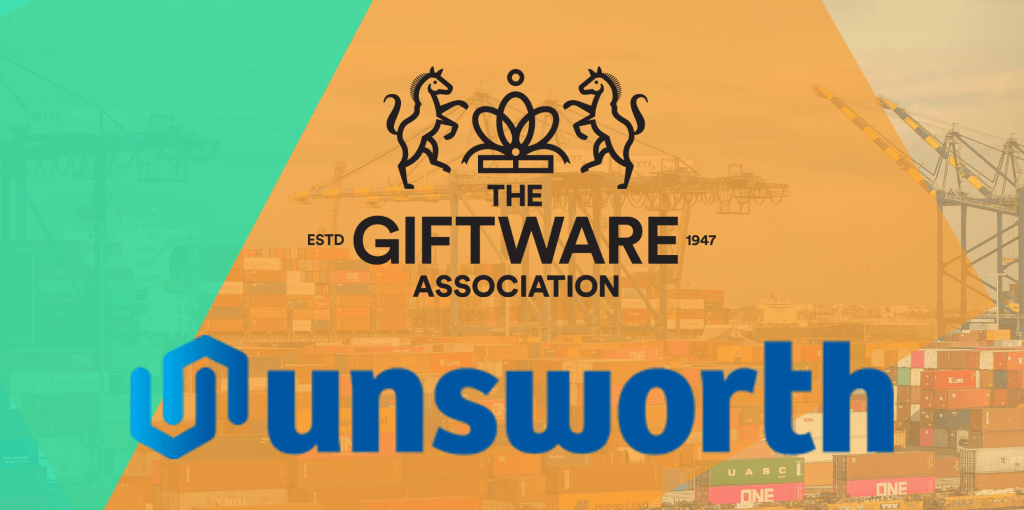 With all the uncertainty with Shipping and Logistics over the last few months, The GA has partnered with shipping company Unsworth to talk about the solutions they have seen their clients take and how you can also take advantage of these solutions.
Our Head of Operations and Director of Sales at Unsworth talk through the main stress points within the shipping industry currently. They will show you how to effectively manage the challenges of global trade in today's climate, through our Express LCL Services. How can this benefit you and your business? - Find out how to gain more availability on movements from China to UK means you can ship less, more often. - Guidance on better scheduling due to easier organisation of pick-up, transit, and delivery of freight. - Learn how to adjust to shifts in demand enabling your supply chain to be more optimised. - Discover how to keep your goods on the move ahead of the peak festive period.