 YOUR RECIPE FOR SUCCESS IN THE SOUTH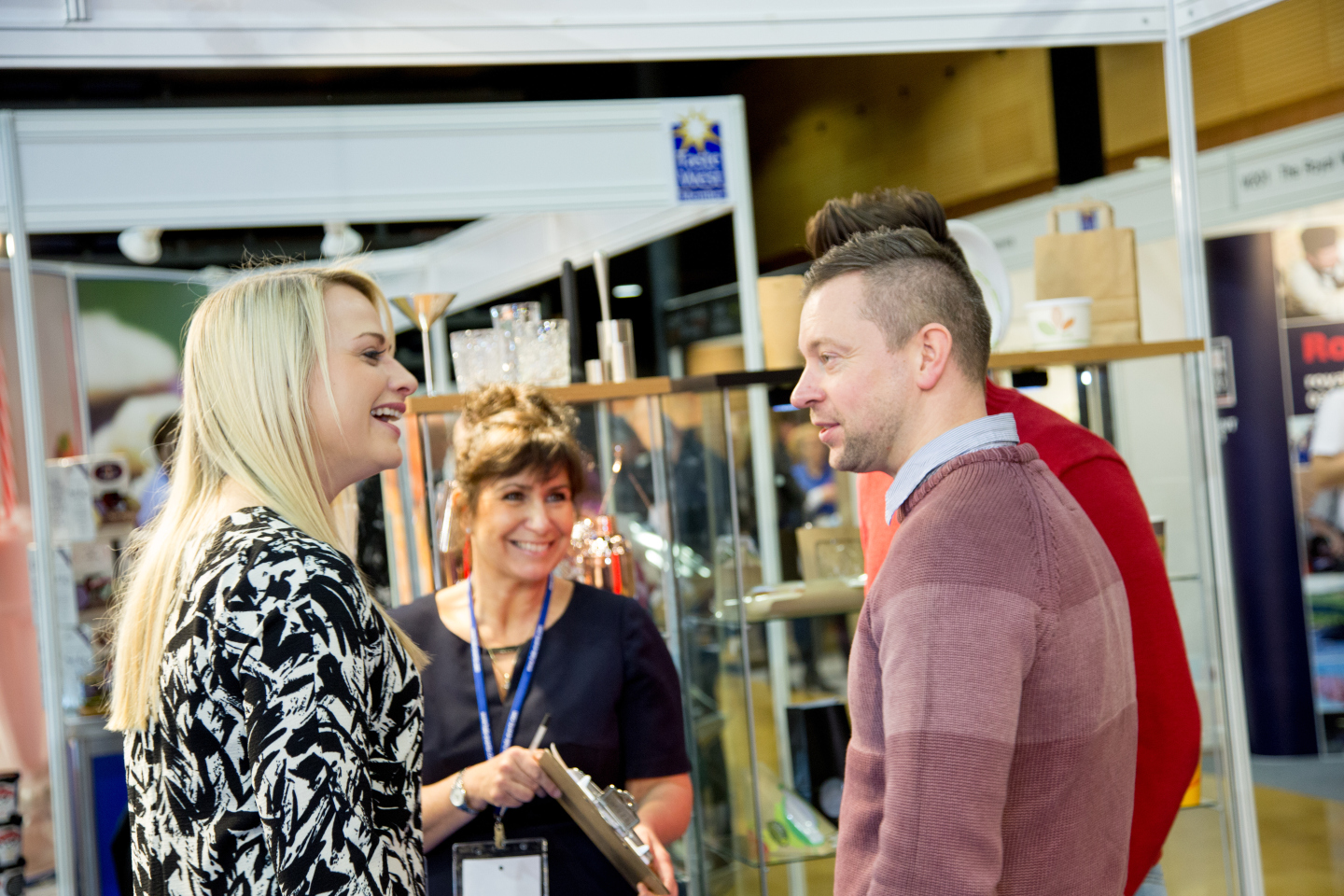 The Hotel, Catering & Retail Show takes place on Tuesday 14th & Wednesday 15th March, at the Bournemouth International Centre (BIC).
New to the Hotel, Catering & Retail Show this year is the "Retail" element.  The show now caters not only for the business needs of hospitality buyers, it will also welcome retail buyers, looking for speciality food and drink for their outlets.  There will be more food & drink on display than ever before, with producers from Taste of the West, Dorset Food & Drink, and Hampshire Fare, all bringing some of the best bites for buyers to try!
The Hotel, Catering & Retail Show is one of the UK's longest running hospitality and food service events, with over 60 years' history. It features new and innovative products & services and hundreds of delicious food and drink product tastings.  The show provides a unique opportunity to get hands-on and face to face – to see inspiring demonstrations, taste touch and smell different products, and make meaningful comparisons between competing offers.    Get invaluable insights into how the market is evolving, and make fresh contacts whilst mixing with your colleagues, suppliers and customers.
This well-established hospitality event attracts some of the best exhibitors, who market their products and services to the vibrant year-round hospitality and retail sector in Bournemouth, Dorset, Hampshire and surrounding areas.  The mix of retail & hospitality suppliers creates a vibrant and fertile trading environment.  Hoteliers, restauranteurs, chefs, catering professionals, deli & farm shop owners, and retail buyers large and small come here to discover what's on offer in terms of exciting local produce, innovative business services, quality catering equipment and fresh ideas across the drinks and speciality food sectors.
Show features include Liquid, which offers the on-trade and off-trade the opportunity to discover new and exciting products, techniques, services and trends, as well as the chance to network.  Located in Liquid is the Mixology Bar; the alcoholic and non-alcoholic drink zone organised in partnership with the UK Bartenders Guild in collaboration with Bottled Consulting Ltd.  This Zone has been a successful UKBTG feature for three years running now.  Each day at the show, from 11.00am to 5.00pm, a range of activities will be taking place at the large central oval bar here. You can watch the UKBG Market Challenge 2017 for Barman Apprentices and Bartending Legends, enjoy brand demonstrations & tastings, listen to talks from Bottled Consulting, and watch demonstrations by Brockenhurst & Bournemouth Hospitality College. Watch talented mixologists work their magic with local drinks and sample exciting new products whilst discovering fresh techniques, ideas and trends.
Love Food Roadshow are bringing one of their Cookery Demonstration Theatres to the show where you can get a close look at leading chefs.  Watch as they share their signature dishes, culinary skills and top tips – it's highly informative and inspirational.  Bournemouth & Poole College students will be supporting the chefs as well as conducting their own daily demonstrations; showcasing the talents of the next generation of leading chefs.  With both students and professionals displaying their talents in the kitchen, the show is a great way for new talent to learn from more established names and provides inspiration for everyone
Get the most out of your hospitality business by attending one of the Hospitality Talks, or one of the Masterclasses from our Knowledge Partner Bournemouth University. Caroline Benjamin from Food Allergy Aware and Executive Chef Dominic Teague from Indigo at One Aldwych will be sharing their Free From expertise, whilst speakers from Bournemouth University, led by Professor Dimitrios Buhalis, will be covering a range of subjects from digital marketing and managing allergens to Smart Hospitality.
Showcasing trends and exciting innovations from industry leaders, the Hotel, Catering & Retail Show offers the chance to network with current suppliers, peers and key industry players.  Whether you are looking to source new suppliers or are in search of the latest and most original products on the market, this is the leading hospitality and food service event for the South.
For more information about the show, to book a stand, or register to attend, please call 01934 733433, visit www.hotelcateringretailshow.co.uk or follow @hotelcatershow.