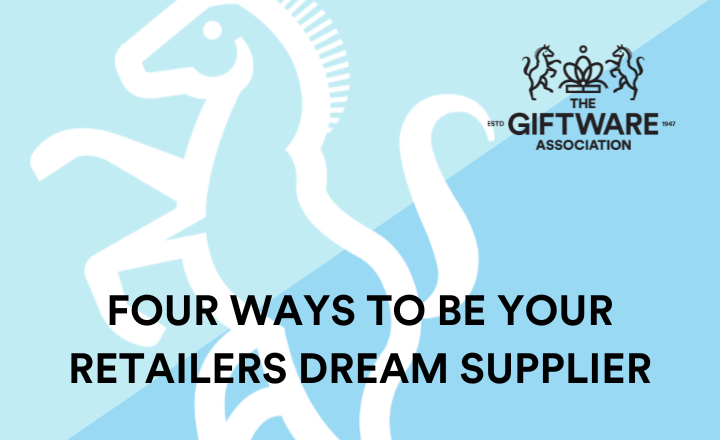 In this webinar, Aspin will examine how, as suppliers to the giftware sector, you can assist your customers to achieve greater success at merchandising and selling your products. We will offer practical advice on how you can truly "stand out from the pack". We believe this insight, based on 25 years of supporting multiple customers in the giftware space will help you become an easier company to do business with and guarantee success for all parties both this year and beyond.
Video
FOUR WAYS TO BE YOUR RETAILERS DREAM SUPPLIER
As we are all know 2023 is going to be a challenging year. Considering the commercial pressures that all sectors of the economy are experiencing there has never been a better time to pause for a moment and consider how brands and distributors can capitalise on their relationship with their retailers.
Price: Free