 A TALE OF TWO SHOWS
A TALE OF TWO SHOWS
[gallery ids="2285,1977" type="rectangular"]
With two of Autumns biggest trade shows for Home and Gift, Autumn Fair and Top Drawer Autumn taking weeks apart and in Birmingham and London respectively, the Giftware Association has had an enjoyable but busy task of visiting as many member and potential new members as possible as well as promoting the Gift of the Year awards across them both.
Autumn Fair opened on 3rd September at Birmingham's NEC, taking up four halls of the NEC and smaller than its Spring counterpart, but still manages to pack in as much design led and innovative products as possible. Over the next four days the Team at the Giftware Association has the task of meeting as many of its members and promoting The Gift of The year competition. Sarah Ward, CEO of The Giftware Association said of the show " Autumn Fair is a great show to catch up with our members to see how well the year has gone, as one of the final shows of the year this tends to be the last big show that some companies do, so from meeting them at earlier shows or recruiting new members at Spring Fair, it's an opportunity to catch up to see how the past months have gone and also to listen to the views of our already existing members" on the Gift of the year promotion she continues "It's always a fun time of the year after the  competition opens, as we are on the lookout for new  and innovative products , so it gives us a chance to really see what our members are offering and what is new for the year, I've already seen so many fantastic products that are all worthy winners already"
[gallery ids="2577,2540,2572,2574" type="rectangular"]
The GA instead of taking a stand this year, had a separate display area in Hall four to showcase the 'Gift of The Year' 2017 previous winners and highly commended, allowing visitors to get a real sense of the competition and the variety of products which enter, This allowed the Giftware Association Team and new partners, organisers of Autumn Fair, Ascential, to go out and spread the word about this year's competition and how it has evolved and is set to be the biggest competition yet.
[gallery ids="2561,2562,2570,2545" type="rectangular"]
The GA's Chairman Henri Davis was on hand to give an informative seminar on how independent retailers can make the most of being an independent,  and also taking advantage of being agile and lean citing examples such as independents can move quickly on trends and have smaller buying processes to allow new stock in their shops at a quicker rate as well as having a more personable relationship with customers to keep them coming back.
The mood at the show was buoyant with many exhibitors exclaiming that they were having great shows for the end of the year, and meeting new buyers  with a lot of excitement around 'Gift of the Year' with choosing which products to enter.
Top Drawer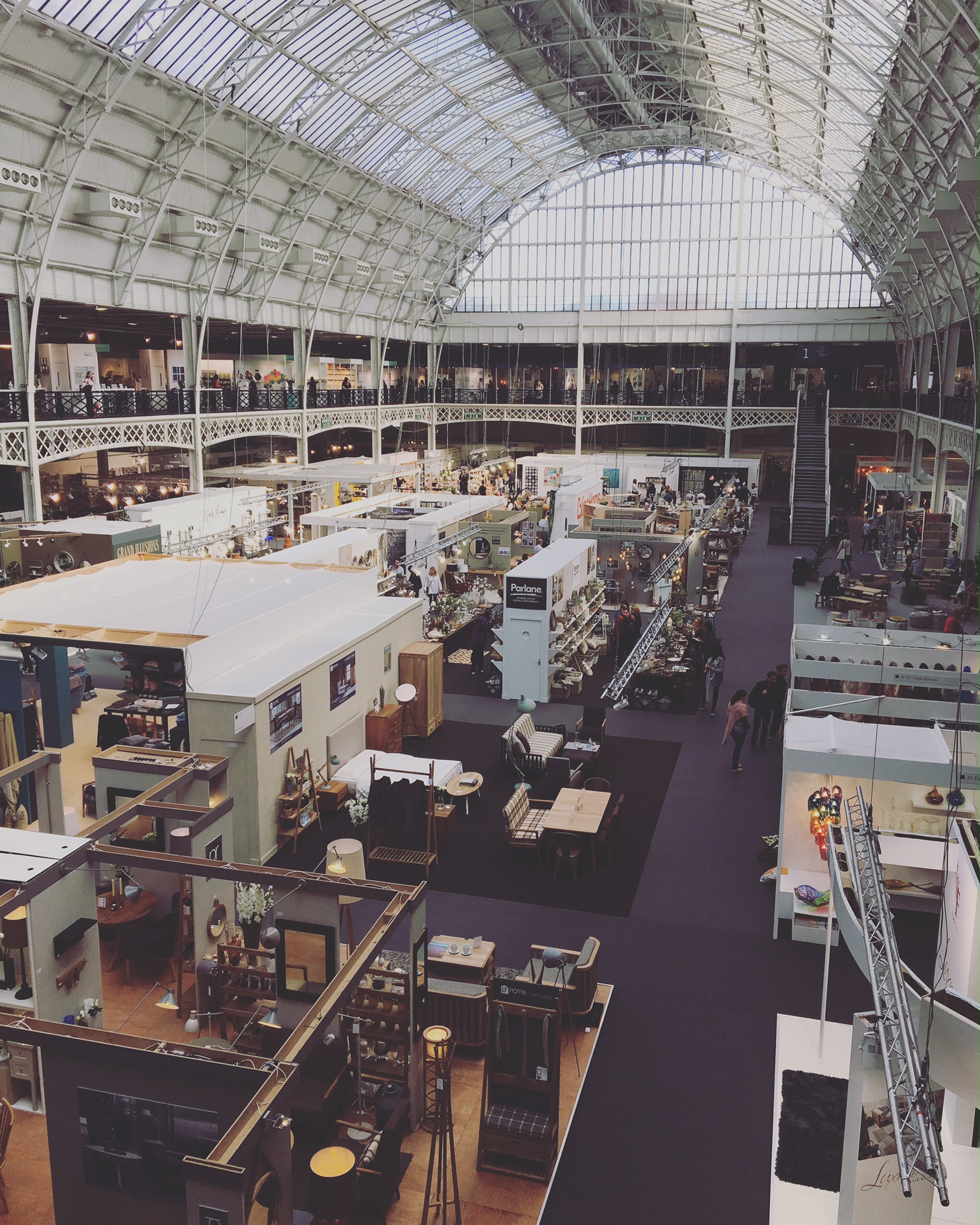 Top Drawer just down the road in London opened on Sunday 10th in the grand venue of Olympia. Celebrates everything about Home, Gift , Craft and Fashion with a very contemporary vibe showcasing all that is design led and innovative in the gift and home industry.
[gallery ids="2590,2589,2588,2587" type="rectangular"]
Since 1984, Top Drawer has been synonymous with top quality products and innovative design. Home  was introduced in 2012; Craft in 2014 and by expanding into fashion accessories and the greetings sector too, cemented the show's unique position as the UK's leading international design-led event for creative retailers and brands.
2016 saw the event's latest evolution, presenting four distinctive worlds – Home, Gift, Fashion and Craft – under one, united Top Drawer brand, creating one major destination for design-led products and buyers from all over the world.
[gallery ids="2586,2585,2584,2583" type="rectangular"]
Simone Rose, visited the show on opening day and spoke to a few of the exhibitors about Gift of The year. She said of the show " It's great to see all the new product so display, as I can see some of them entering our Gift of The Year competition. It's such a beautiful show with a really nice feeling to it, The food area is buzzing and can't wait to see what's on offer and what will be suitable for the competition" a lot of companies have already entered the competitor allowing themselves dome promotion with our nominated tent cards which is a talking point for visitors and buyers alike as an instantly recognisable badge of honour which has been built up through years of history from previous competitions. Please see below few of the products proudly displaying the nominated cards.
The show Itself was busy with a really upbeat mood with a  focus on design and innovation, with all the exhibitors displaying their products beautifully and showcasing them in the best light.