 ATTEND OUR AGM AND MEMBERS DAY - 20TH JUNE, BIRMINGHAM

The Giftware Association AGM and members day is just around the corner featuring a day of education, networking, and fun. The event will be held on the 20th June at the Mockingbird Cinema, in the heart of the creative quarter of Digbeth, Birmingham, a fitting area for our industry. Timings for the day will start from 10.30am and approx finish at 3.30pm
The theme surrounding this year's members' day will focus on preparing your business to be fit for the future, whether that means keeping up to date with the latest compliance and regulations or your journey to introducing your product range to market. We will have the experts, competition winners and member companies talking about their experiences in the home and giftware world. We will also be appointing our new Chairperson.
Breakfast and lunch will be provided, networking with your industry peers as well as a wealth of knowledge shared with you, and we are even offering you a treat and a chance to sit back and relax at the end of the day with a discounted screening of a new film,Studio 54: the Documentary. Please note this will be charged separately on the day, for only £3.
Tickets to the event will be £25 only for members and £50 for non-members.

HEADLINE SPEAKER - MICHAEL WEEDON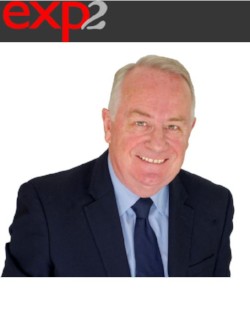 Michael Weedon established Exp2 to carry out research and transformation projects for businesses. His background encompasses journalism, publishing, data analysis, IT development, board-level trade association roles, media commentary and lobbying - also, helpfully, public speaking.
Born over the shop that his Dad ran, he has a lifelong fascination with retail, an industry central to commerce, the economy, communities across the country and society in general.
He says: "Retail is changing fast. It spans cash-in-a-till shops and artificial intelligence and robotics. Paradoxically, Britain leads the world in the adoption of ecommerce, yet retail lags all other industry sectors in the share of business it does online – so there is much more room left for change to happen."
The rest of the day will feature panels allowing you to ask experts and fellow members your questions on topics such as GDPR, Marketing and PR, entry to Amazon and the importance of entering industry awards. Make sure to book your place now.

For more information about the day simone.rose@ga-uk.org or chris.workman@ga-uk.org