 BAKEEZE - NEW MEMBER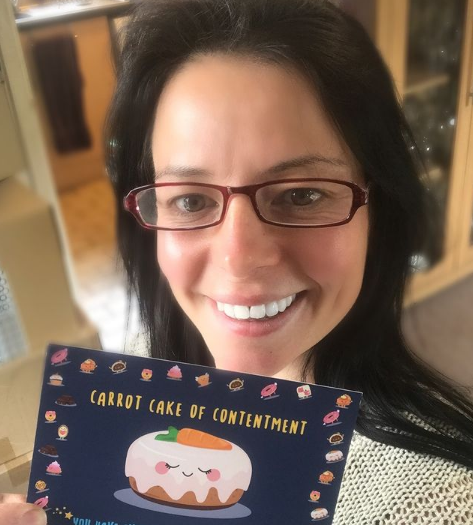 "Baking Saved Me" - Claims Leanne Butler Founder of Bakeeze Ltd
With the stresses of the modern world, the pandemic, juggling your work lifer and home life there are more people left feeling "Burnt Out" than there has ever been before. There has been more of an importance put into mental health and wellbeing products such which is thankfully here to stay and Bakeeze is one such product to help you your mental health journey and to find your calm.
Leanne Butler, founder of Bakeeze found herself under all these stresses and turned to baking to help find her calm, out of Leanne's recovery came Bakeeze mindful Baking cards which worked and now she wants to bring her mindful cards to a kitchen near you.
The Bakeeze Cards bring together 3 well known wellbeing increasing techniques, mindfulness, affirmations and journaling, these help you to de-stress and feel more calm.
Leanne says "Each recipe card has mindful purpose and an affirmation to match, so The Brownies of Bravery serve as a reminder of how brave and strong you can be. The aim of the cards is to bring mindful purpose to baking and also encourage people with anxiety, overwhelm or just brain fog to take time out and do something creative".
"You use them by looking at the deck of cards and choosing the recipe that resonates with you the most, then read the information, and recite the affirmations, there is also a journaling card to write any thoughts that come to mind."
Leanne's story is not dissimilar to many women, women who struggle to give themselves permission to stop and get off the hamster wheel, to put themselves first. A recent survey conducted by OnePoll on behalf of Garnier Fructis, showed as many as 55 percent of women feel they are currently too busy week after week.
There continues to be more and more research into the science behind baking as a therapy for anxiety and depression John Waite winner of Great British Bake off 2012 is quoted as saying "when I am in the kitchen, measuring the amount of flour, sugar and butter I need for a recipe, I am in control…That's really import as a key element to my condition is a feeling of no control" John was diagnosed with manic depression.
The process of baking can be rather meditative, it provides a simple focus to be in the moment without over thinking and the more time you spend in this state the clearer your head will be and the more positive you will feel.
Bakeeze Cards make a unique wellbeing gift that says "I care about you" each box contains 12 recipes, 12 affirmations and 12 journaling cards.
Contact Information
Leanne Butler
07581416783