 BCTF 2019 AWARD WINNERS REVEALED...

The winners of the BCTF Awards 2019 were revealed at a ceremony held on the afternoon of Monday April 8 at the Yorkshire Event Centre, Harrogate, where the very best designer-makers are presenting their latest collections to the trade.
The winners are as follows:
Winner: Helen Eastham Studio

Winner: Kevin Hutson

Winner: Sarah Saunders Ceramics

Winner: Rebecca Perry Ceramics

Winner: Cinda Clark Design
Form & FunctionAward sponsored by The Platform Gallery: Joint Winners – Ellen Monaghan,Helen Eastham Studio, Kevin Hutson, Sarah Saunders Ceramics, Rebecca PerryCeramics and Cinda Clark Design.
Winner: Melina Xenaki Ceramics

Highly Commended: Ugly Jewellery

Highly Commended: D W Glass
BCTF Award forExcellence sponsored by the Pyramid Gallery: Winner – Melina XenakiCeramics; Highly Commended – Ugly Jewellery and DW Glass
Winner: Faye Hall Design

Highly Commended: Betsy & Elys
Best Newcomer Awardsponsored by the Heart Gallery: Winner – Faye Hall Design; Highly Commended– Betsy & Els.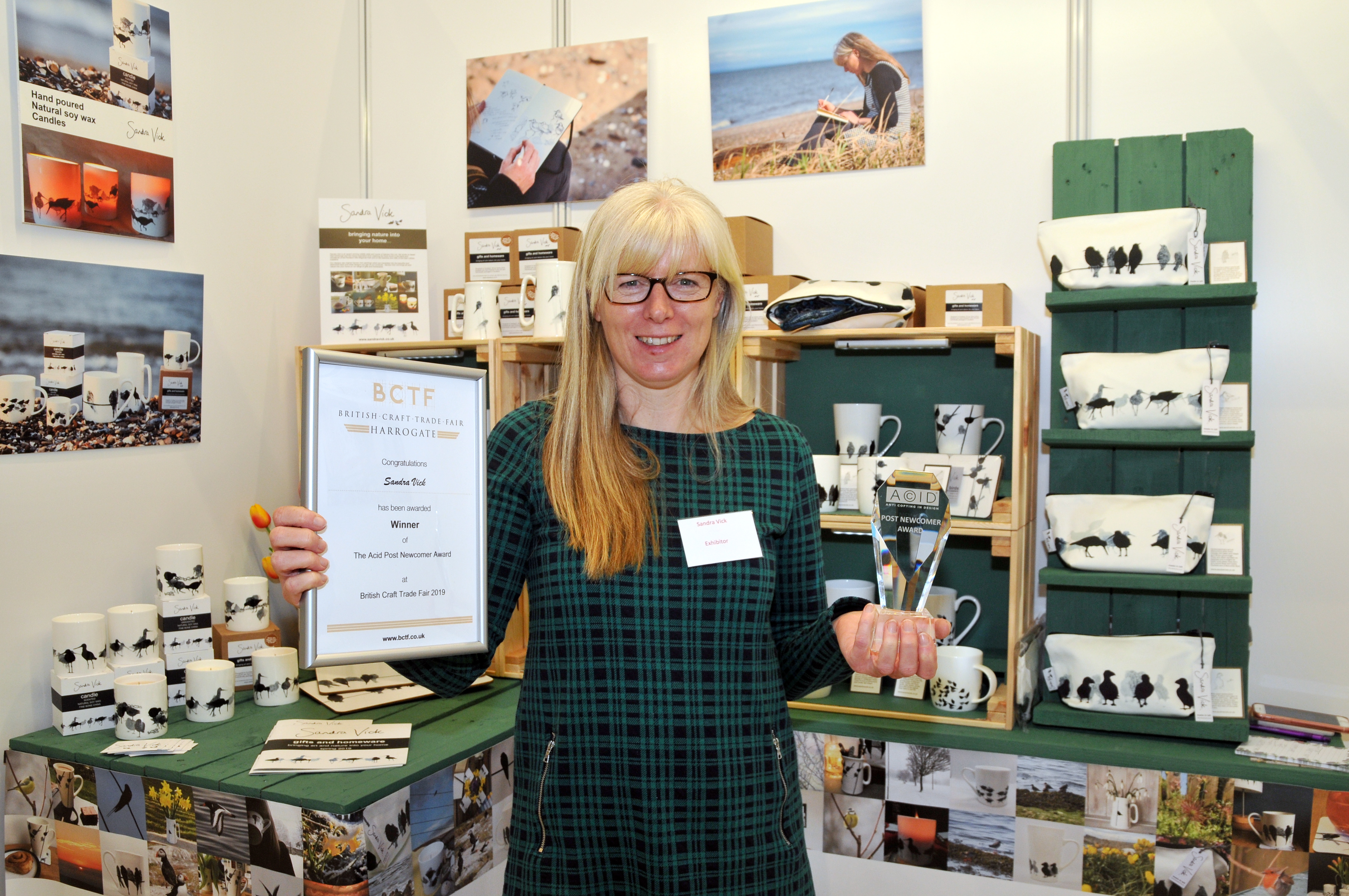 Winner Sandra Vick
Post Newcomer Awardsponsored by ACID: Winner – Sandra Vick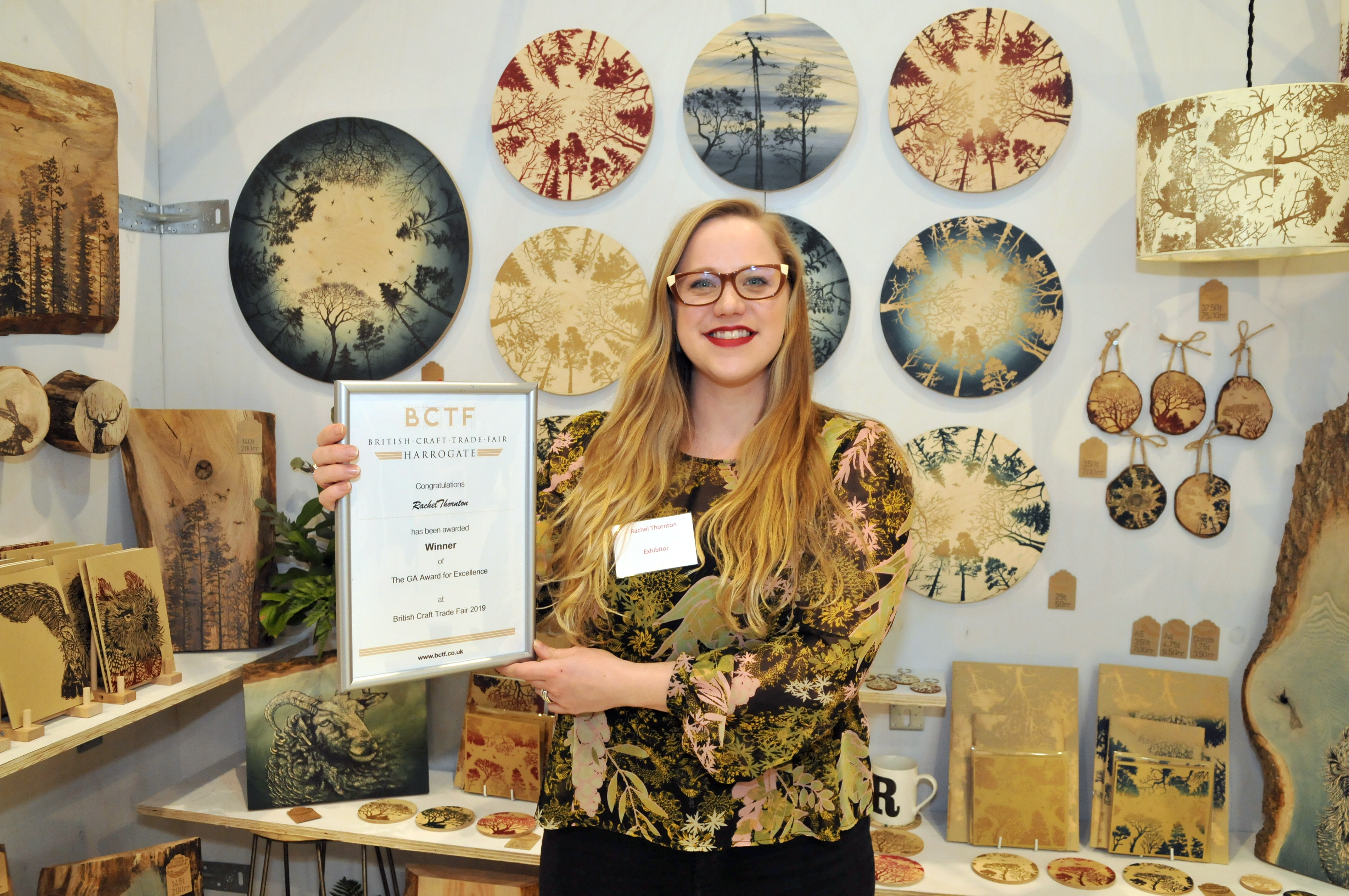 Winner Rachel Thornton
The GiftwareAssociation Award for Excellence: Winner – Rachel Thornton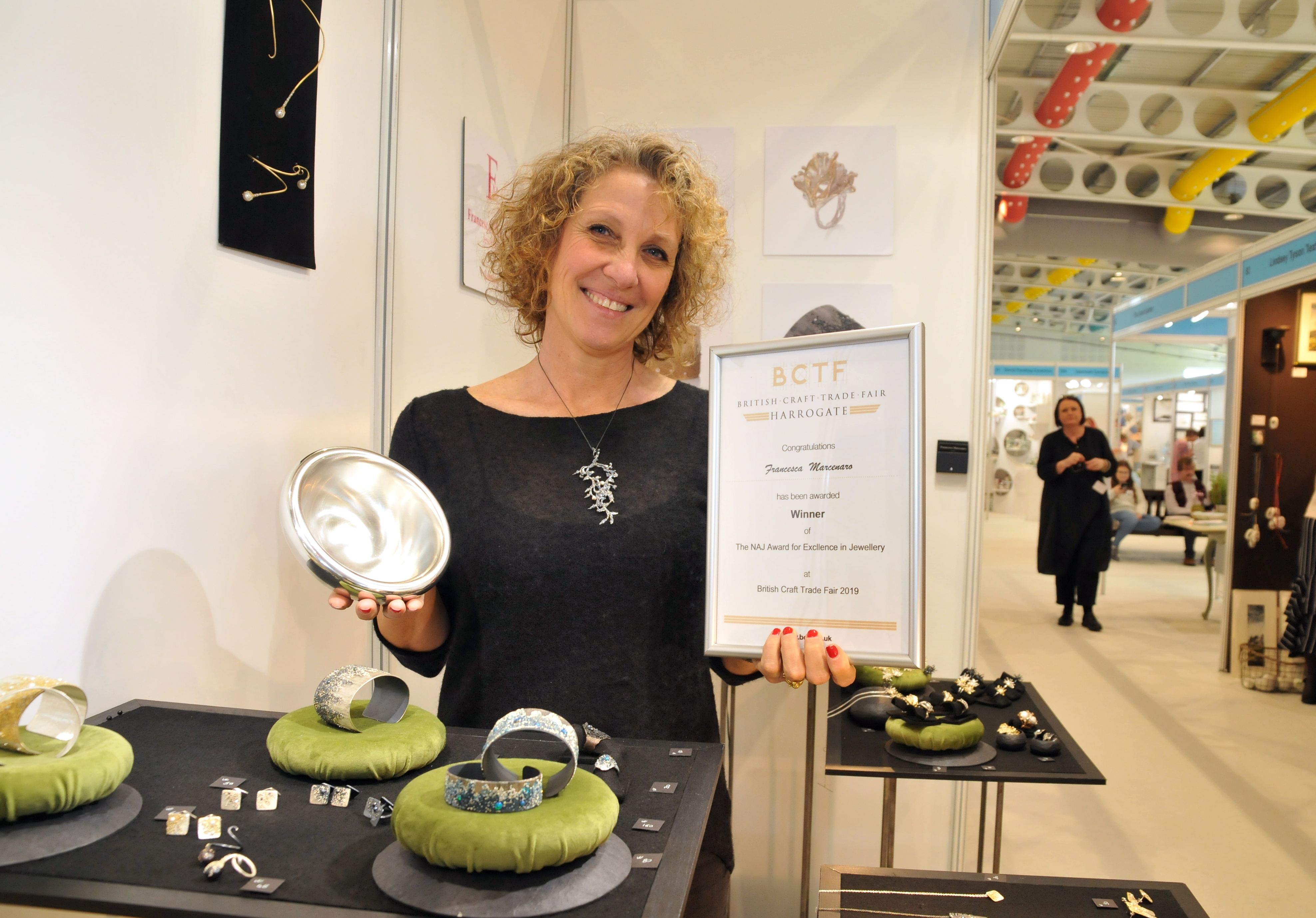 Winner Francesca Marcenaro
The NAJ Award forExcellence: Francesca Marcenaro
Winner: Citrus Bunn

Winner: Betsy & Els

Highly Commended: Claire Baxter Fine Art

Highly Commended: Jill Ray Landscapes

Highly Commended:The Three Foxes
Greeting Card Awardsponsored by Greetings Today magazine: Winner – Citrus Bunn; Just Because –Betsy & Els; Highly Commended – Claire Baxter Fine Art; Commended – TheThree Foxes and Jill Ray Landscapes
Winner: Kate Toms

Shorlist: Melina Xenaki

Shortlist: Jack McGonicle
Wow Factor Awardsponsored by DesignGap/ArtGap: exhibitors selected Kate Toms as the winnerfrom a short list of three, which also included Melina Xenaki Ceramics and JackMcGonicle Ceramics.
Show organiser, Margeret Bunn said: "BCTF is a realcelebration of all things British and handmade, and our award winners representthat brilliantly and I am delighted to congratulate them all for theirwell-deserved accolades. We are very fortunate that our awards are supported byimportant industry associations, prestigious galleries and trade press, so abig thank you to them all for getting behind the show and supporting the bestof British here today."
BCTF 2019 has proved to be a success, with visitor numbersup and many exhibitors reporting that trade has been exceptional as retailerslined up to place orders on their stands.
"It has shaped up to be a fabulous edition of BCTF,"Margeret confirmed. "Buyers are aware that demand for handmade British productshas increased over the years and they are keen to offer something new andunique to their customers. We have some incredibly talented designer-makersfrom all parts of the UK who are creating the most beautiful crafts, so it'swell worth the visit for gallery owners, gift shops, tourism destinations andother discerning retailers".
For more information visit www.bctf.co.uk
Press contact: Charlotte Cowell: 01442 863646 / 07725 181974/ charlotte@bctf.co.uk