 BCTF TO RUN SECOND ONLINE TRADE SHOW IN SEPTEMBER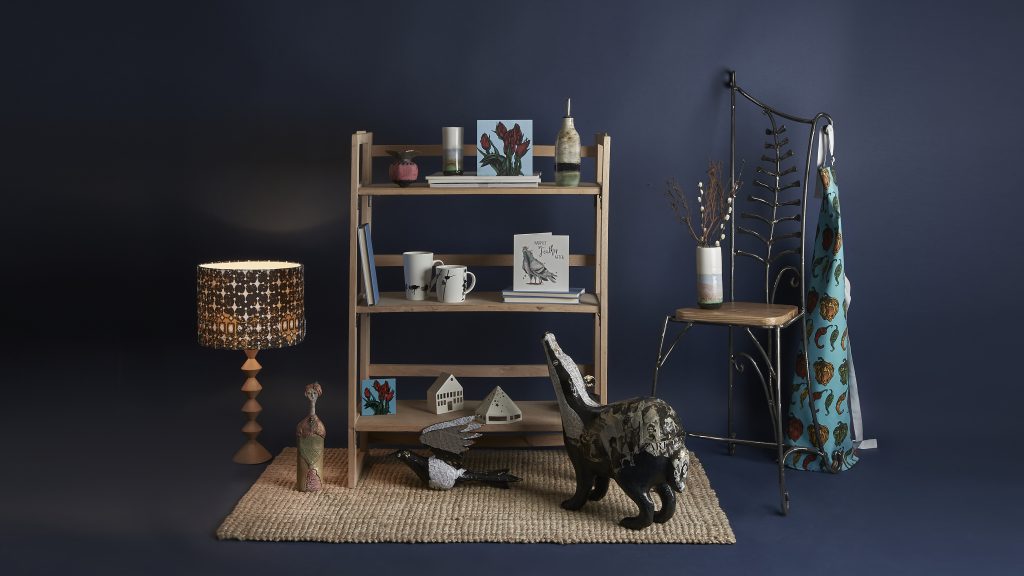 Interactive online exhibition will help designer-makers and buyers get ready for Christmas trading
August 13 2020……Following the great success of their first online trade show, held on June 14-15 2020, the organiser of the British Craft Trade Fair (BCTF) has announced there will be a second interactive online event on September 20-22.
More than 600 buyers logged onto the first online exhibition to support over 200 British designer-makers, most of whom had been due to exhibit at the Yorkshire Event Centre with BCTF before lockdown put a stop to all major events.
Organiser, Margeret Bunn says: "Covid19 has set new challenges for this growing industry but with some forward thinking and ingenuity we aim to keep supporting those that place their faith in us.
"Since lockdown began all 2020 exhibitions were either postponed or cancelled, including our own physical event, which would normally have taken place in April. We quickly made the decision to hold an online interactive exhibition, which took place on June 14th-15th to coincide with the beginning of the end of lockdown, as non-essential shops began to open again.
"I'm very happy to report that the first BCTF Online was a huge success. Good orders were secured by many participants and our popular 'Hangout', was a great place for designers and buyers alike to catch up and share their experiences.
"Because the first event went so well, we have decided to put on a second edition of BCTF Online in September, at a time we feel buyers will be more than ready to start stocking up for what is predicted to be a bumper Christmas trading period as families seek comfort after such a difficult – and for many people, traumatic – year".
Technical developer, Denre Bruins, worked around the clock to create a unique virtual show which recreated as far as possible the buzz and spontaneity of a physical trade exhibition. Since then, Denre has been working on a raft of new features that will help make the September edition even more special for exhibitors and buyers, with a focus on driving sales for makers.
Commenting on her experience of the first online trade show, Maxine Hunt of artisan blacksmith business, Big Black House Design Co. said: "I have to say doing this show was absolutely brilliant! I have been a bit in the doldrums with everything going on and participating in this event has done me the world of good. Everyone had their own page with photos, info, contact details, catalogue and video (if you did one). Registered buyers could view your info over the days and 'speak' with you via private chat room (a few tech issues but I did get it to work).
"There was also a hangout chat room for exhibitors/customers as well as an online seminar room. These were brilliant features and it was great to chat with other exhibitors. I've picked up a number of orders and enquiries from galleries, which is really heartening in the current climate. It has been a
great exercise and whilst I don't think it can ever replace the physical show, I think it can definitely enhance it. There are a few tweaks to sort out but I think this has been a massive success and a real positive at this time".
All designer-makers already signed up for the next physical edition of BCTF, which is due to take place from April 10-13 2021 show at the Yorkshire Event Centre, can automatically be included in the online event if they choose to participate.
Any other British makers who are keen to take advantage of this unique opportunity to reach a large trade audience ahead of Christmas can register their interest here. The cost of exhibiting online is £140 and profile pages will stay live until May 2021. This sum will be deducted from the cost of a physical stand for anyone who signs up to the online show and chooses at a later date to exhibit at the Event Centre as well. For more information and to sign up to the show visit: https://bctf.co.uk/
Press Contact Charlotte Cowell: charlotte@bctf.co.uk / 01442 863646