 BEEFAYRE - INSPIRED BY NATURE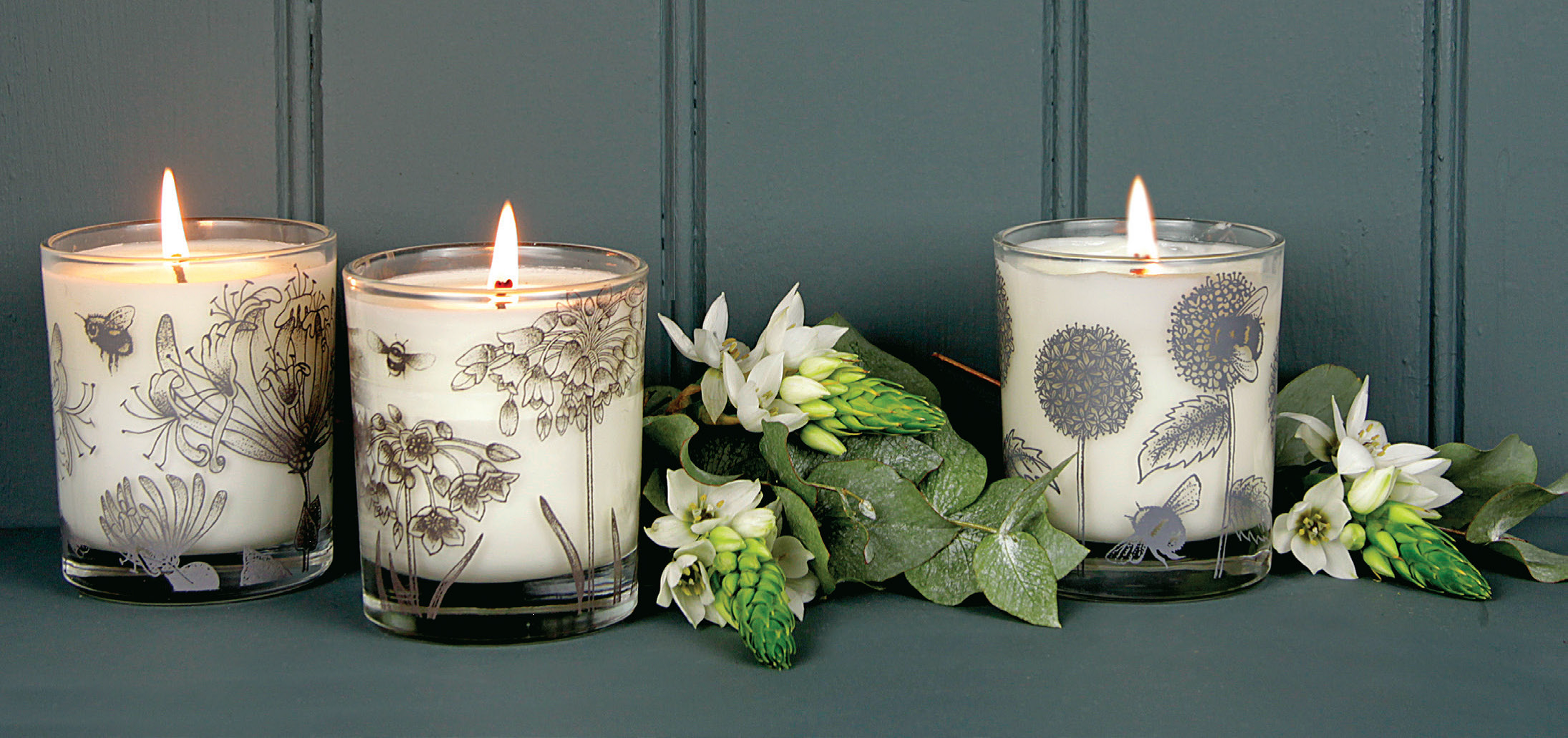 The products in the Bee Garden collection are beautifully presented in
colourful botanical prints designed to connect people with nature and the
British countryside. The collection is inspired by the traditional English
country garden and the plants that attract honeybees.
Six fragrances to choose from:
Bluebell and Wood Anemone | Honey Lily | Hyacinth,
Lime Blossom | Rhubarb and Raspberry | Watermint and Rosemary
All Beefayre candles are hand poured using 100% natural plant-based wax. These candles are registered on the PETA cruelty free product list and are suitable for vegans.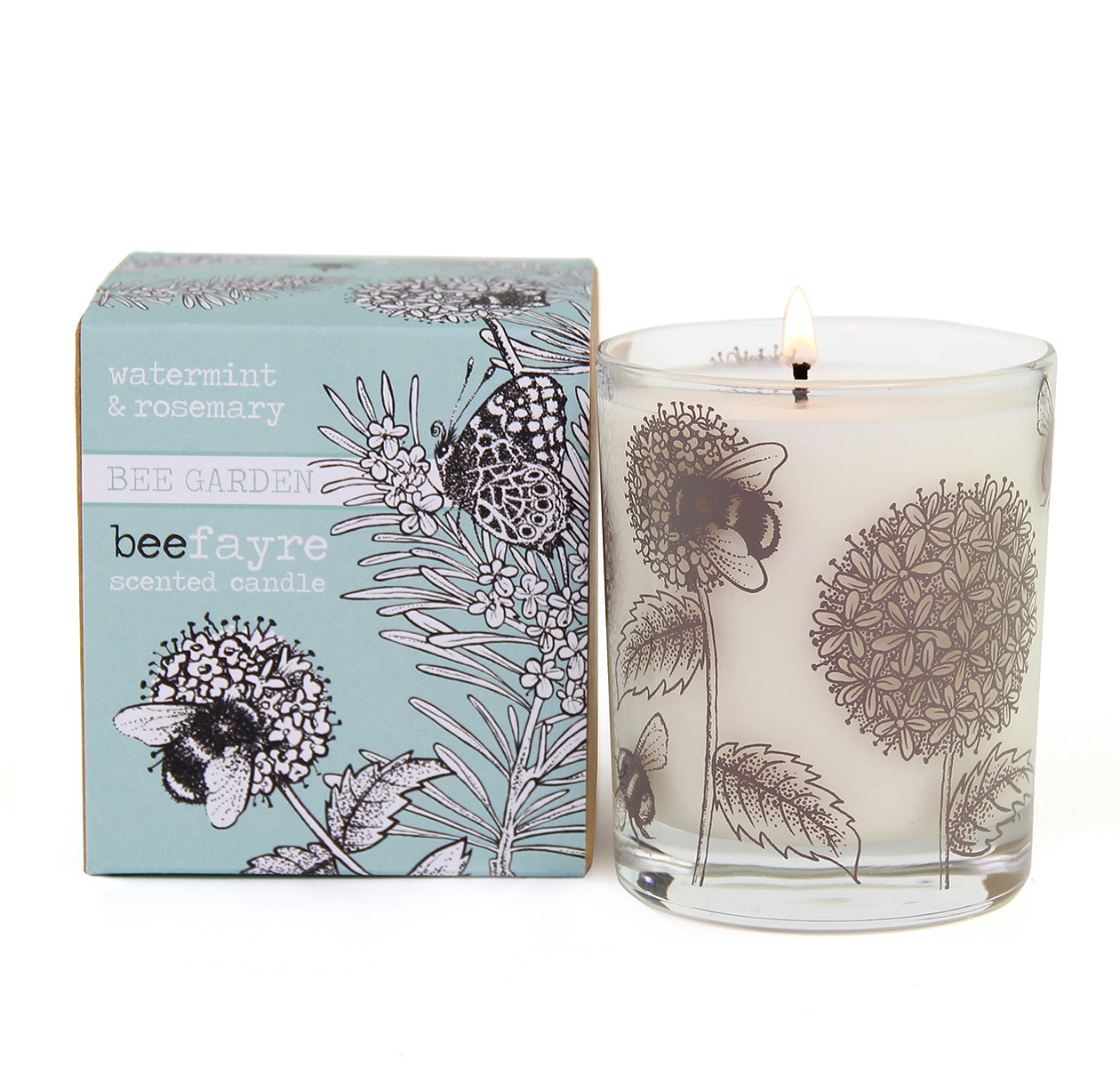 Large Scented Candle 200g - RRP £18.00 (above)
Burning time of approx. 50 hours.
These large candles are presented in recycled glass holders printed with a beautiful floral design incorporating honeybees – they can be washed and reused as decorative drinking glasses.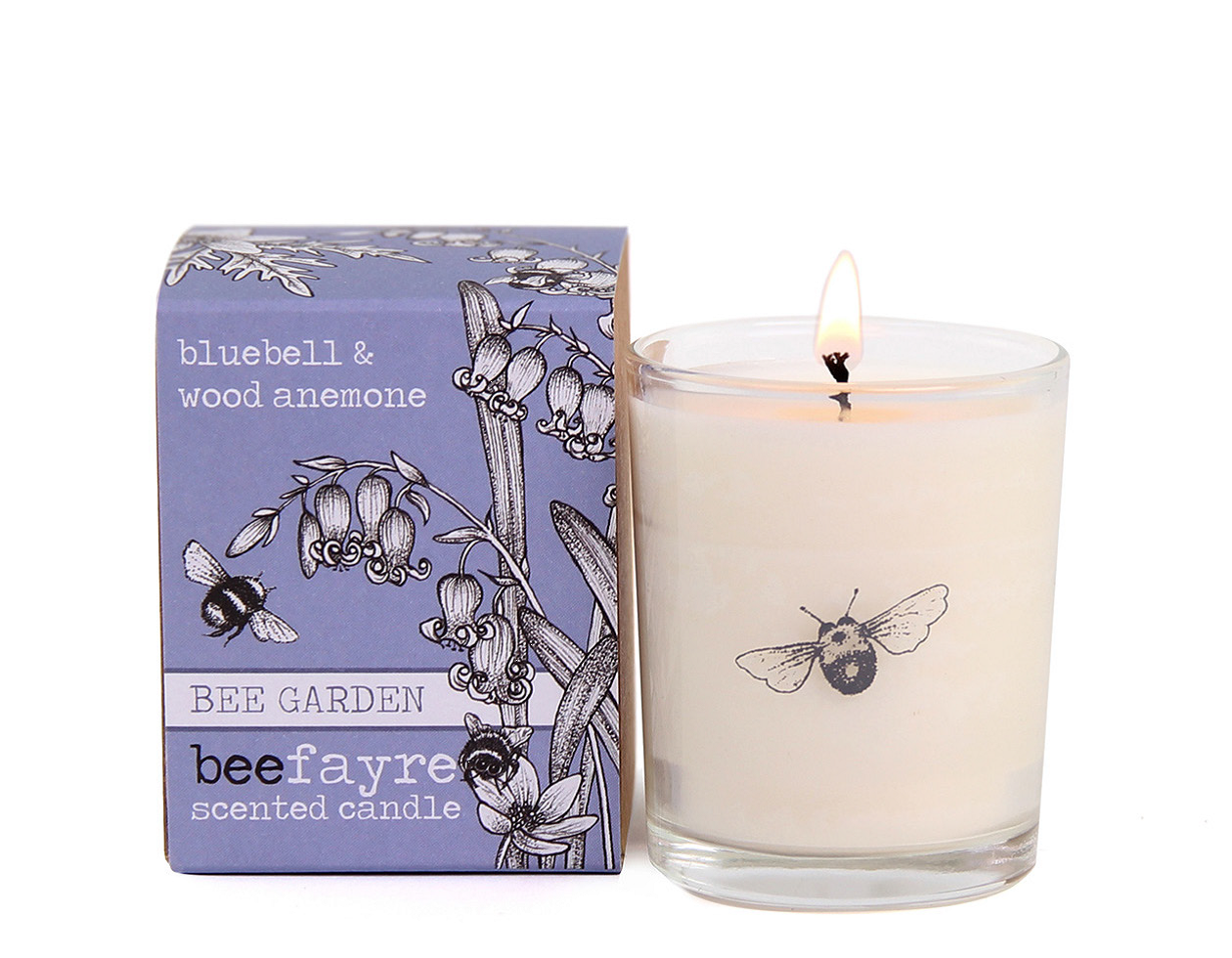 Single Votive Candle 90g - RRP £8.00 (above)
Burning time of approx. 25 hours. The glass holders can be washed and reused. Each glass holder features a dancing honeybee drawing. Votive candles are a great way to test a fragrance from the range.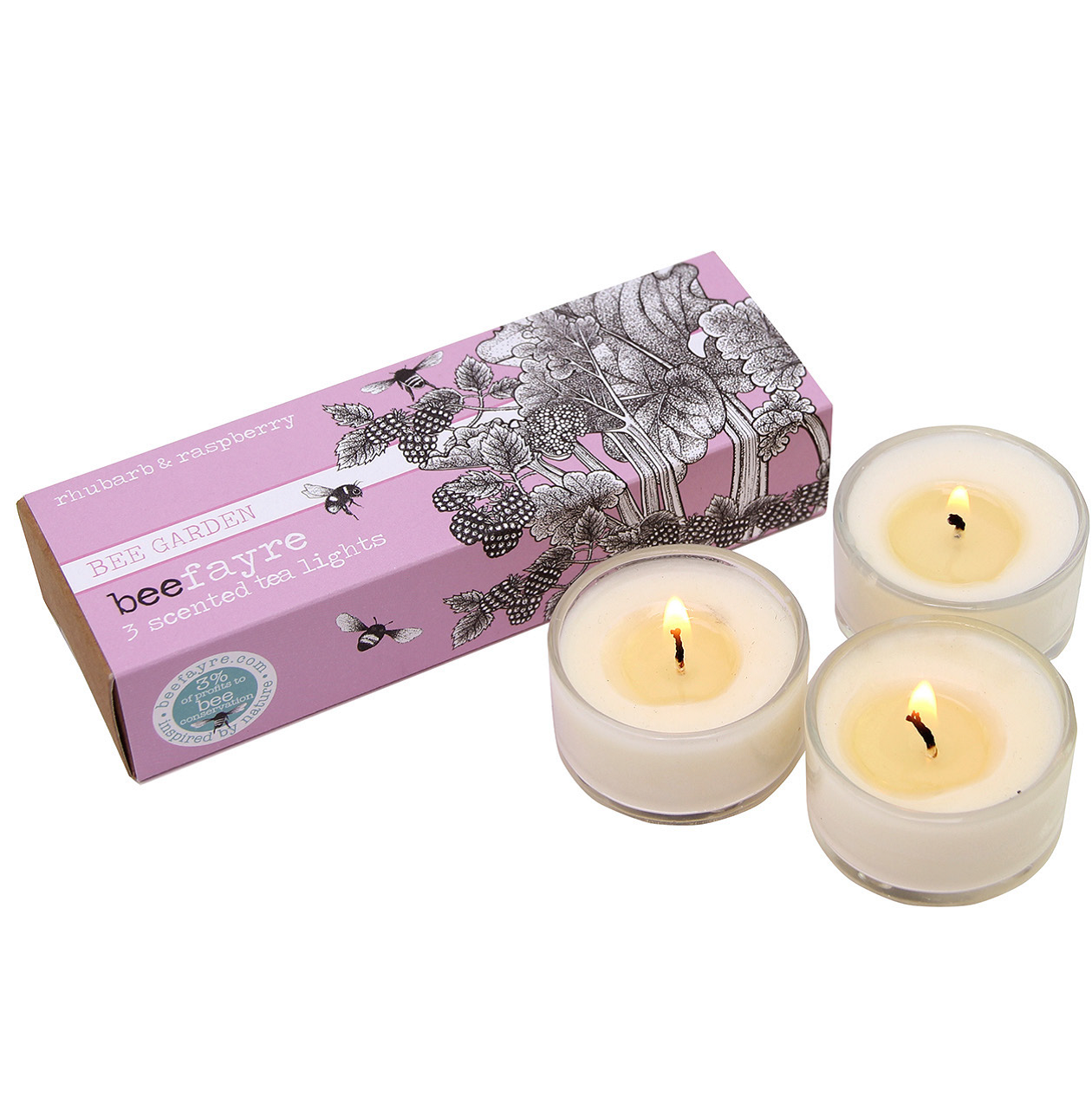 Tea Lights (set of three) - RRP £8.00 (above)
Burning time of approx. 8 hours per tea light – giving 24 hours when used singly. Each box contains three tea lights in recycled glass holders. Presented in a beautiful gift pack.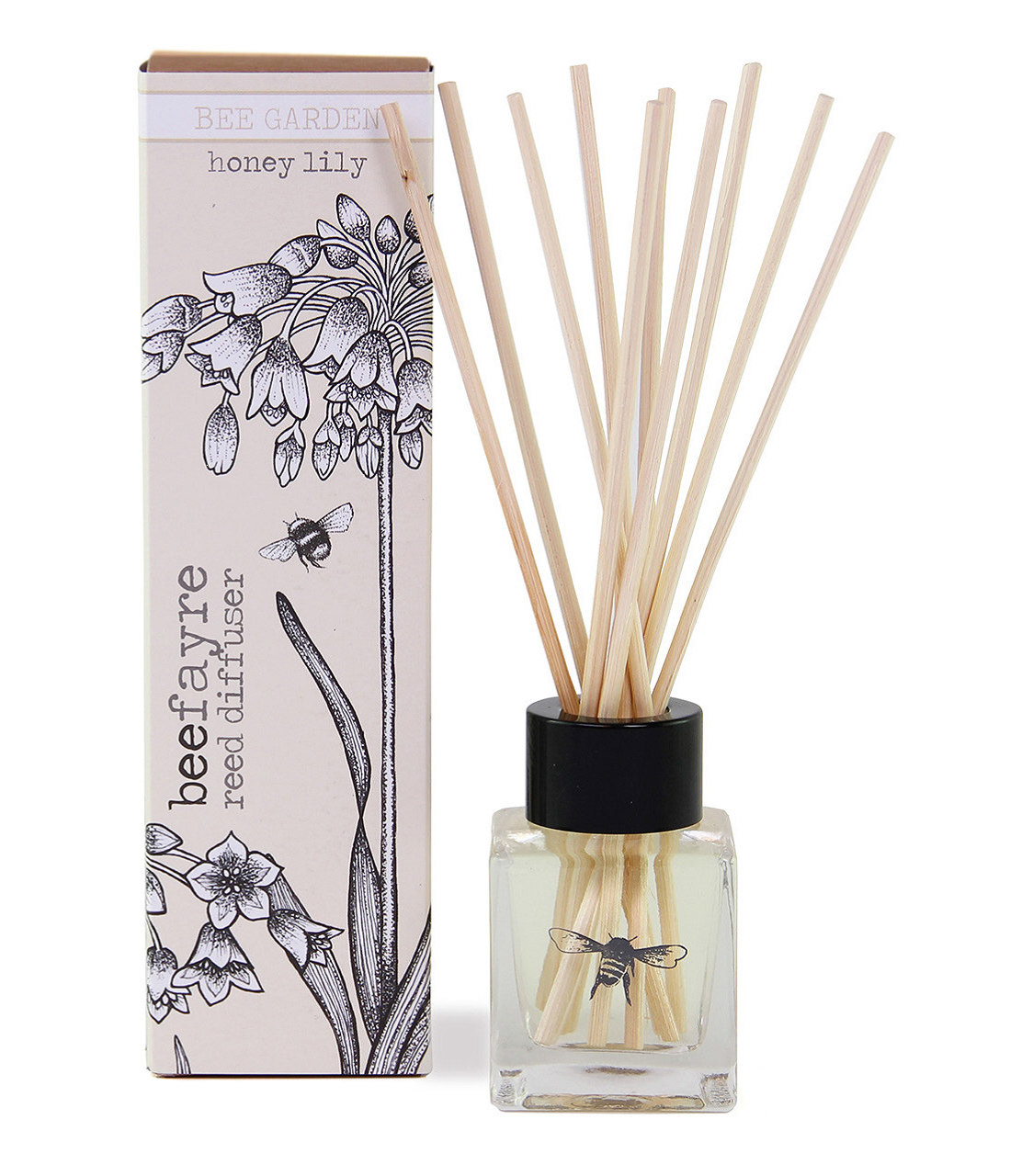 Room Diffuser 50ml - RRP £15 (above)
The high quality aromatic oils used in these natural room diffusers gently fragrance a room for up to to six weeks. Each square glass bottle comes with a beautiful bee print.
Room Diffuser Refills of 100ml are available
priced at £16.95.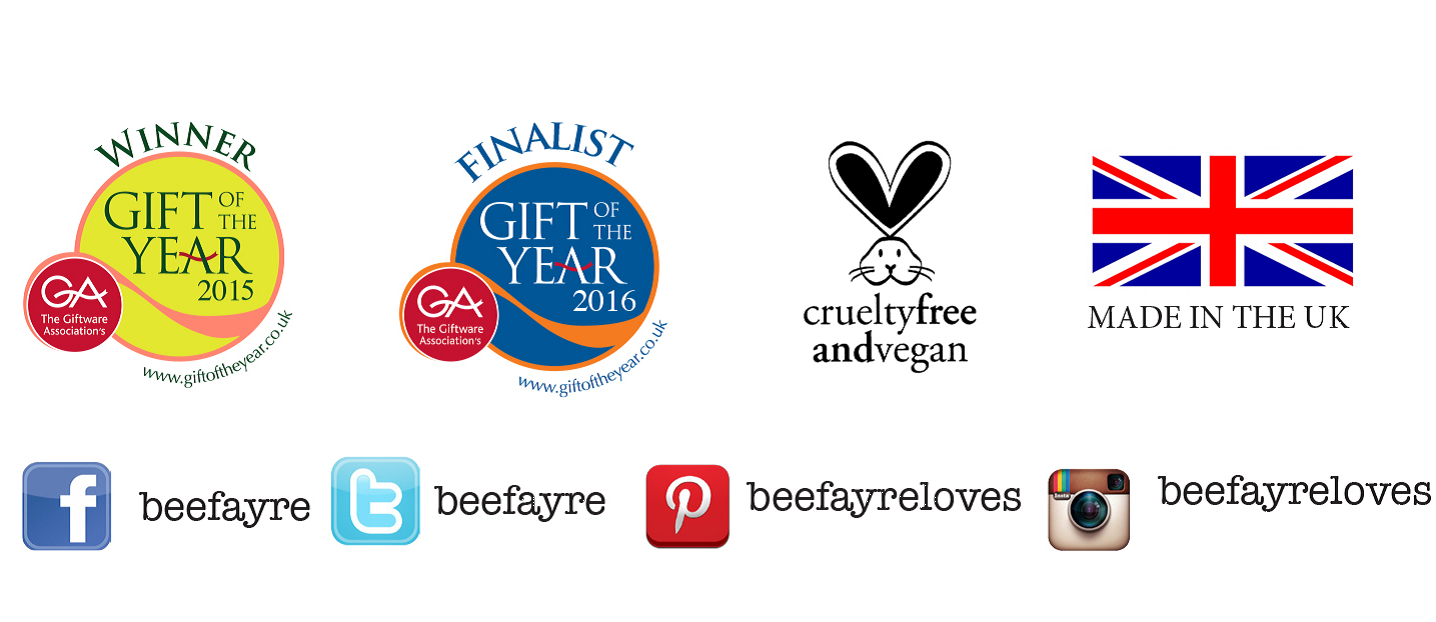 About Beefayre
Beefayre is passionate about British wildlife and conservation, with its products inspired by nature and the plight of the honeybee. The brand's mission is to create quality homewares, fragrance, beauty and gifting products, using the finest natural ingredients.
Beefayre puts 3% of the company's profits back into bee and bug conservation.