 BREAKING NEWS: THE PUPPET COMPANY - BLUE ANGEL CREDITED - SIGNS SOFT TOY CONTRACT WITH WWF-UK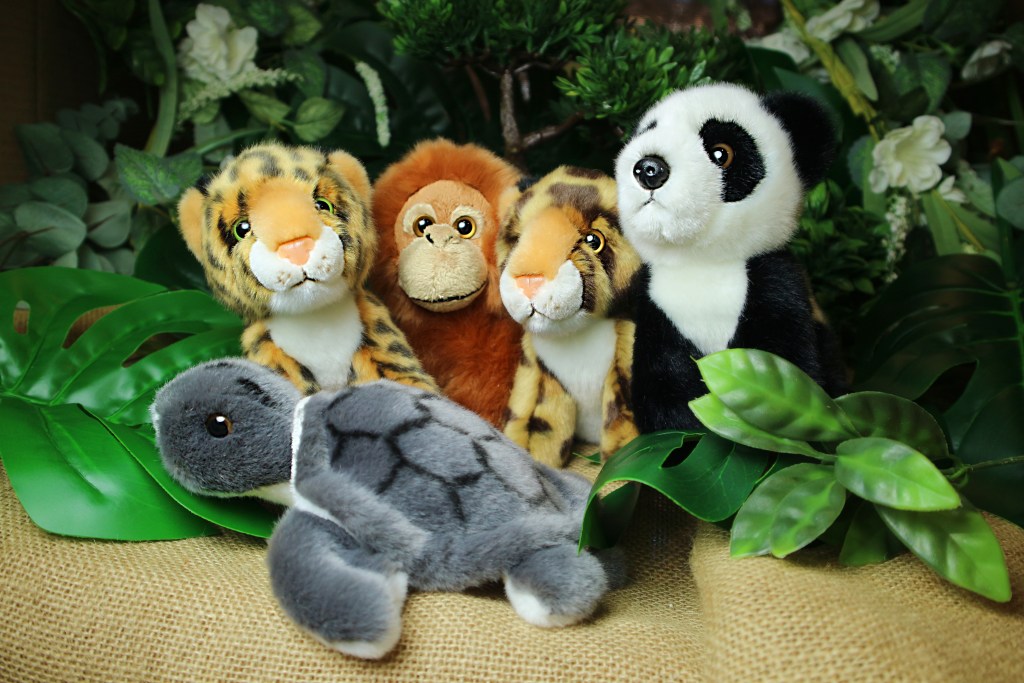 The Puppet Company Ltd., the largest wholesaler of puppets and soft toys in Europe, are proud to announce that they have signed a contract with WWF-UK, as the new supplier of the soft toys sent to supporters who take out a WWF-UK animal adoption. The Puppet Company are also pleased to announce their accreditation with the eco label Blue Angel. The Puppet Company are the only UK toy company accredited and one of only two toy companies in Europe to be awarded this certification for soft toys which reduces impacts on the environment.
Family business The Puppet Company produces a huge selection of puppets and soft toys played with around the world and is passionate about both our products and the environment. German eco label Blue Angel has been leading the way for environmentally friendly product design over the past 40 years, helping customers select environmentally friendly products by certifying that the environmental impacts usually associated with soft toy products have been minimised.
Owner and Co-Founder Sue Lockey says "we are delighted to be working with WWF-UK and are committed to supporting them as they continue their mission through the supply of our bespoke soft toys, used as optional extras in the animal adoption process to help raise vital funds to support WWF's work. As the only UK toy company with Blue Angel certification, we are continuing to develop sustainable products and are really excited to introduce new ranges of Eco puppets and soft toys made from recycled plastic over the coming months as we build on our commitment to supporting the environment."
WWF is the world's leading independent conservation organisation. Their mission is to create a world where people and wildlife can thrive together.
Lauren Wiseman, Environmental Manager for WWF (UK) commented: "WWF is committed to ensuring all aspects of our adoption packs, including our soft toys, are produced to the highest environmental standards. The Blue Angel certification assesses several aspects of toy production, from raw materials to labour conditions, to ensure that toys are produced with sustainability in mind. WWF-UK are grateful to The Puppet Company for collaborating with us to bring Blue Angel to the UK soft toy market and hope this will inspire others to follow suit".
Janine Braumann, Blue Angel, stated "We are very pleased that The Puppet Company has risen to the challenge and achieved the strict requirements of the Blue Angel, with more sustainable toys to follow. Consumers place high demands on toys and naturally want them to be free from hazardous substances. This is why the Blue Angel criteria places such a strong focus on the avoidance and minimisation of harmful substances, as well as on the verification of compliance through periodic tests."
WWF-UK: https://www.wwf.org.uk/
WWF-UK Adoption: https://support.wwf.org.uk/adopt-an-animal?utm_source=Google-Brand-Plus&utm_medium=PaidSearch-Brand&pc=AVB014002&gclsrc=aw.ds&ds_rl=1263317&gclid=EAIaIQobChMIrYWq3dnE9AIVSbDtCh3B2AfYEAAYASAAEgJswPD_BwE
The Puppet Company: www.thepuppetcompany.com
Blue Angel: The Puppet Company Ltd, Herfordshire | Company | Blue Angel (blauer-engel.de)