 Brexit Update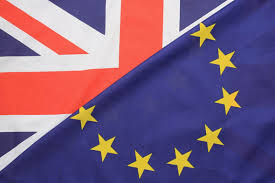 Once again the clarity around Brexit is clouded, after the recent Supreme Court ruling last week, dismissing the government's appeal against the landmark case back in November, meaning Parliament will be required to give its approval before official talks on leaving the EU can begin.
For Article 50, the initial document for the UK leaving the EU, both the House of Commons and House of Lords will have to vote in favour of the government's legislation, so what does this mean for our Giftware Association members, their businesses and the wider economy?
The pound fell initially after the vote, but this has happened after each minor turning point in the ever increasing Brexit timeline but has always flattened out when things have settled down. But even as this latest ruling can be seen as a small success it will be short lived, according to Geoffrey Yu, Head of Investment Office at UBS wealth management: "the latest decision represents a marginal delay at most, with the bulk of the market and British households resigned to leaving the EU, many businesses will be making their Brexit contingency plans regardless of the delay."
The general consensus is this delay is only going to prolong the process and action within companies need to be made, so what contingency plans can help you ease the pain of Brexit:
Ask for Advice
Accessing your company's overall health is the best place to start; uncover any potential risks that you may be unaware of. This could mean understanding the laws that affect us leaving the EU; initially, it will be business as usual. Most laws have been derived and altered slightly to comply with the EU, and over time this will generally remain the same, but the whole mammoth task of uncovering each of these is yet to be set out.
Evaluate Next Steps
Had you planned on investment? If so, is it a viable option? If not, was it an essential strategy and what alternatives are there? Know your options for what you plan to do next as the environment could quickly change.
Plan, Plan and Plan again.
Contingency planning will be vital to limit your exposure to fast-changing market conditions. Establish critical levels of support within the business i.e. at what point will action need to be taken?
Revisit your recruitment strategy
Is the level of expertise you were looking for still a viable investment? Do you have the foundations to expand your workforce or are there more suitable options that will lower your risk as a business?
Review your internal procedures
Are your finances up to date with the latest requirements from HMRC? Are you in a position to manage these in-house or would outsourcing provide more flexibility? Ensure you can react quickly or efficiently if new legislation and compliance were to be introduced.
We at The Giftware Association are here to help and to help you find out if you have all the information you need. We are here to help to your queries and will strive to find the answer regarding your concerns if we don't have to hand we will research it for you. We want to make sure that the voice of our members is heard and understood by those in positions of influence in the situations that develop. Watch this space for any more updates and developments when we have them that we think will affect If you.
If have any queries, please contact us on enquries@ga-uk.org.