 BUYERS AT THE BOND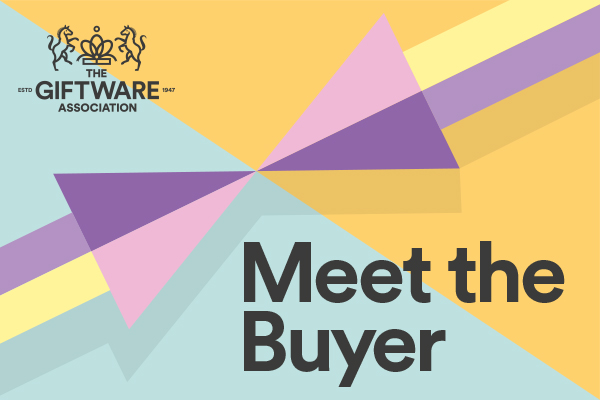 The Giftware Association is honing its skills at hosting Meet The Buyer events with their third event this year.  Held at 'The Bond' in Digbeth, the heart of Birmingham's creative quarter. The Bond itself stands impressive with its original Victorian features, nestled on the bank of The Grand Union Canal, once the home of manufacturing, now the dwelling of small businesses, weddings and great events such as the one held by The Giftware Association on Thursday 17th August.
[gallery ids="2660,2659,2657" type="rectangular"]
With such a beautiful venue, it was only right that we filled it with beautiful products from suppliers such as The Great British Exchange, Shrieking Violet, The Silver Studio and The Spice Kitchen plus many more, with the intention of putting them face to face with buyers from The National Trust, Stratford Garden Centre and Manton's Cards.
Simone Rose, Business Development Manager and organiser of the event said "We have worked hard on this event, listening to feedback from our previous events we have decided to scale it down and have a more intimate approach where proper conversations can be had, and the buyers can meet with the people behind the product" and on the venue Simone Continued " The venue is great and has allowed us to have ten suppliers in the morning with a smooth transition for lunch whilst the next ten suppliers set up for the afternoon, with an education seminar on digital marketing held at staggered intervals to ensure that everyone gets the most out of the day"
[gallery ids="2658,2649,2655" type="rectangular"]
Of the many products on display were cards, wrap and Stationery, architect designed chess boards and playing cards, educational children's books and original wooden board games to jewellery containing real flowers and beautiful fragrant cooking spices. Sarah Ward CEO of the Giftware Association said 'It great to see such a diverse selection of products available and diverse size of companies too. The buyers who attend trade shows sometimes see so many of the same things it's hard to make a decision, so having a display of nearly everything covering gift is good for them to be more selective and find out more from the manufacturers about each product." She continues " It's also great to see so many new faces, as it becoming clear that these types of events are becoming crucial to the industry as getting your company in front of the right buyer can be paramount to having a successful year"
[gallery ids="2632,2646,2636" type="rectangular"]
It's clear that this formula is working with feedback from Emma Lawrence Design saying "This was a fantastic opportunity to meet buyers with dedicated time allocated in order to show them your products without the distractions of a large trade show. This facilitated positive relationships which will hopefully lead to future orders. It is always helpful to meet other sellers too and learn from them. It was well organised and in a great venue which provided space but with a warm, friendly feel."
New members Splimple had to say "we recently joined the GA. This sort of event makes the GA stand apart and demonstrates they are working hard in their member's interests."
With Peter from Northmbrian Candleworks offering "The Giftware Association's Meet the Buyer event proved successful for us. We met a number of well matched, serious and interested buyers from organisations that were of interest to us, and who we might have had difficulty reaching out to otherwise. We also took an order on the day, which was an agreeable and immediate return on our investment in the event."
The GA is looking to host more of these events and work closely with both buyers and suppliers to make these events a success, by trialling different formats and venues The GA is learning each time about the elements to a successful affair with member's interest at heart, but also so they can achieve bigger and better results, with this in mind there are many more events and collaborations with other associations planed for the future, so watch this space. Alternatively if you are a big retailer looking for the next big thing in products then please contact us to arrange  'Meet The Buyer' day with you.
Thank you to our suppliers in attendance:
Allsorted,  Arora Design Ltd,  Artscape Publishing Ltd, Cardology, Cofi Coo, Devancer Ltd. Emma Lawrence Designs, Laura Darrington Design Ltd, Le Chateau Textiles, Northumbrian Candleworks, Peppermint Grove Austrlia, Perkins & Morley Ltd, Really Wild Cards, Shrieking Violet, Skyline Chess Ltd, Spice Kitchen, Splimple, Tactic Games, The Art File, The Great British Exchange Ltd, The Silver Studio