 CARROT & TOAST AND MY LITTLE OPERA WIN 2019 BLE LICENSE THIS! COMPETITION
CARROT AND TOAST WINNER DREW BRISCOE

CARROT AND TOAST

MY LITTLE OPERA

MY LITTLE OPERA WINNER ROSIE BROOKS
2019 competition sponsored by Wynne-Jones
BLE slated for 6-8 October 2020, ExCeL London
The winners of this year's License This! competition – Carrot & Toast and My Little Opera – were announced at Brand Licensing Europe this afternoon following an hour of pitching and presentations from seven finalists.
Thebrainchild of Drew Bristow who was also a License This! finalist in 2018, Carrot & Toast aretwo best friends: an odd combination who adhere to the chaos/order theory.Carrot is grounded and sensible. Toast is a little haphazard, clumsy and silly.They both feature in a series of mini comics aimed at younger readers and theirfirst adventure 'Carrot & Toast Are Coming Home' sees them get into troubleon holiday when Toast loses his passport.
LicenseThis! judge Will Stewart commented: "It really wasn't an easy decision thisyear, we had quite the battle choosing just two winners. My Little Opera isvisually very beautiful, but what I loved about Carrot & Toast is that Drewhad taken on board everything we said to him in last year's final and returnedwith characters who have a distinctive identity. I also loved that he sharedthe back story of how his two characters came about – few creatives will sharethat level of vulnerability but I think it's a a really important thing to do."
Chair Kelvyn Gardner added: "With over 50 entrants, it's an achievement in its own right just to make the final."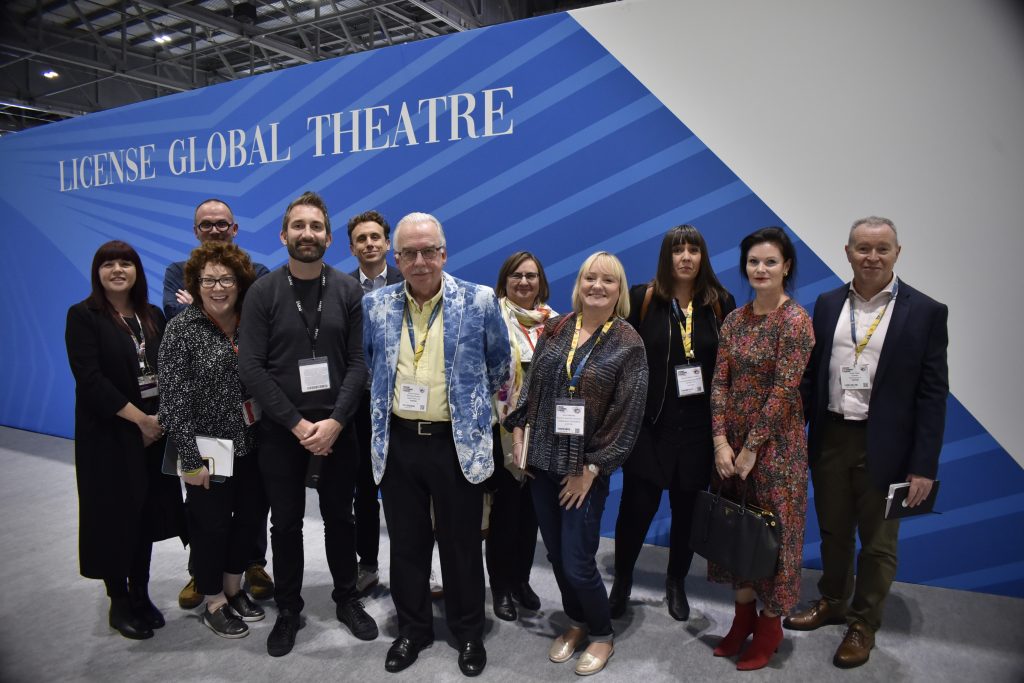 The Judges including the Giftware Associations Sarah Ward

My Little Opera isinspired by the world's greatest operas and ballets and has a fresh visualillustrated narrative.
"Wellknown characters that were part of the contemporary culture a century ago havenow been side-lined, unlike many from classic literature and myths," said itscreator Rosie Brooks. "I am bringing these characters to a modern audiencethrough this new fun and humorous illustrated brand. The target demographicextends way beyond the 'opera lovers': it is a springboard for the creation anew world of characters with limitless global possibilities."
Thisyear's License This! winners will receive a free exhibition stand at BLE 2020,one year's Licensing International membership and PR support. Finalists willalso receive legal consultation from competition sponsor Wynne-Jones. Previousentrants – both winners and finalists – have also signed lucrative agent andlicensing deals off the back of the competition. Last year's winners – ZaraPicken and Sara Burman Designs – both exhibited at BLE 2019 in the Art, Design& Image zone.
Thefinalists were:
Adorabubbles
Carrot & Toast
Slime Fury (Argentina)
MINU' Tiny Little Wonders (Italy)
My Little Opera
Noodoll
Owlasanas
Thisyear's judges are:
Kelvyn Gardner, managing director, Licensing International (chair)
Sarah Ward, CEO, Giftware Association
Victor Caddy, partner, Wynne-Jones
Character & Entertainment award
Dan Grant, director of licensing, Danilo Promotions
Nikki Samuels, licensing director, Sambro
Clare Piggott, director, Larkshead Media
Julia Redman, head of buying, M&Co
Brand & Design award
Stuart Cox, founder, I Like Birds
Vicki Thomas, owner, Vicki Thomas Associates
Sarah Lawrence, owner, This is Iris
Jehane Boden Spiers, founder, Jehane
Will Stewart, managing director, The Point 1888
BLE2019 takes place at ExCeL London from 1-3 October 2019. Register for free at www.brandlicensing.eu/register-now