 CE MARK AND BREXIT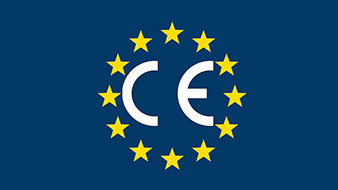 The Giftware Association has joined forces with other business and manufacturer groups in calling for the UK Government to commit to keeping the CE mark as it prepares to leave the EU.
CE marking, or the Declaration of Conformity, has played a key role in ensuring goods flow freely across Europe and that products are better and safer for consumers. The CE mark shows visibly that products meet safety, quality and environmental laws and is known and trusted by brands, consumers, retailers and the authorities.
The call has been set out in a paper published CE marking: Good for Business and Consumers, where The GA has joined with 15 other trade associations covering a wide variety of manufacturers of tech products, toys, homeware and industrial machines to outline the enabling and positive role CE marking has played in the economy and society in Europe and beyond.
CE marking is required for a large range of products and removes barriers from them being sold across Europe (and wider) without needing to be adapted or inspected at the border. It has kept the cost of goods down and is trusted by businesses, manufacturers, the authorities and consumers.
The paper further warns that a worst case scenario would see a UK-only marking scheme or kite mark introduced. Businesses fear that this will stymie exports by introducing unnecessary additional costs and delay time to market.
Sarah Ward CEO of the Giftware Association said " We are always looking out for our members needs and during the Brexit talks this is a subject that many of our members will be affected by., those of our members who produce anything need to know that the removal of the CE mark could affect heir products"
Organisations signing the paper:
Association of British Healthcare Industries (ABHI)

British Compressed Air Society (BCAS)

British Educational Suppliers Association (BESA)

British Industrial Truck Association (BITA)

British Plastics Federation (BPF)

British Toy & Hobby Association (BTHA)

Building Services Research and Information Association (BSRIA)

Equitoy

Tech UK

Heating and Hotwater Industry Council (HHIC)

Hot Water Association (HWA)

Independent British Vape Trade Association (IBVTA)

Mineral Products Association (MPA)

National Federation of Roofing Contractors (NFRC)

Ornamental Aquatic Trade Association (OATA)

techUK