 JOE DAVIES IMPLEMENT RETAILER SUPPORT FOR A RETURN TO TRADE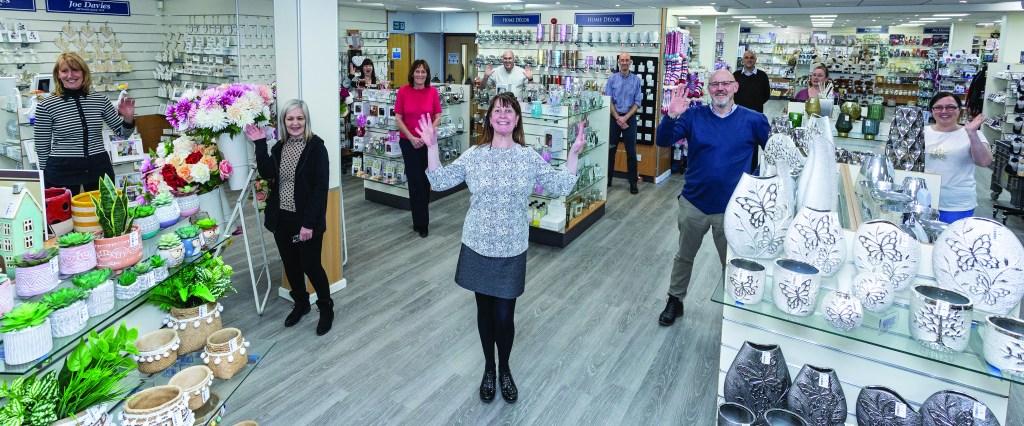 Joe Davies have announced some extra help for Independent retailers in preparation for a return to more normal trade. In addition to their upcoming 'At Home' Spring Fair the Company is giving an extra 30 days credit on all deliveries to Independent Retailers throughout March. The Company's standard terms are end of month following month of delivery and the extra help means that customers will have up to 90 days to pay.
Paul Hooker, Commercial Director commented "We are delighted that a return to normal trade is in sight for April.  The aim of the offer is to allow our customers the chance to order up with confidence, take delivery of their stock, and be ready to trade the moment the doors open.  At the end of previous lockdowns we have been very busy, the last thing we want is for our customers to be waiting for deliveries after they have opened."
Paul explained "Everyone could do with a little extra help at the moment and the fairest way was to extend terms for everyone and the offer falls perfectly for our 'At Home' event. We've refurbished the showrooms and have all the safeguards in place you would expect.  There are already lots of bookings for next week and everyone here is really looking forward to seeing our customers again."
The Company have already launched over 1700 brand new lines for 2021 and everything will be available to see and order at the show.
Joe Davies can be contacted on 0161 975 6300 where their award winning and friendly staff will be happy to help with any enquiry.