 CREATE A UK SOVEREIGN WEALTH FUND TO BACK SMALL BUSINESS RECOVERY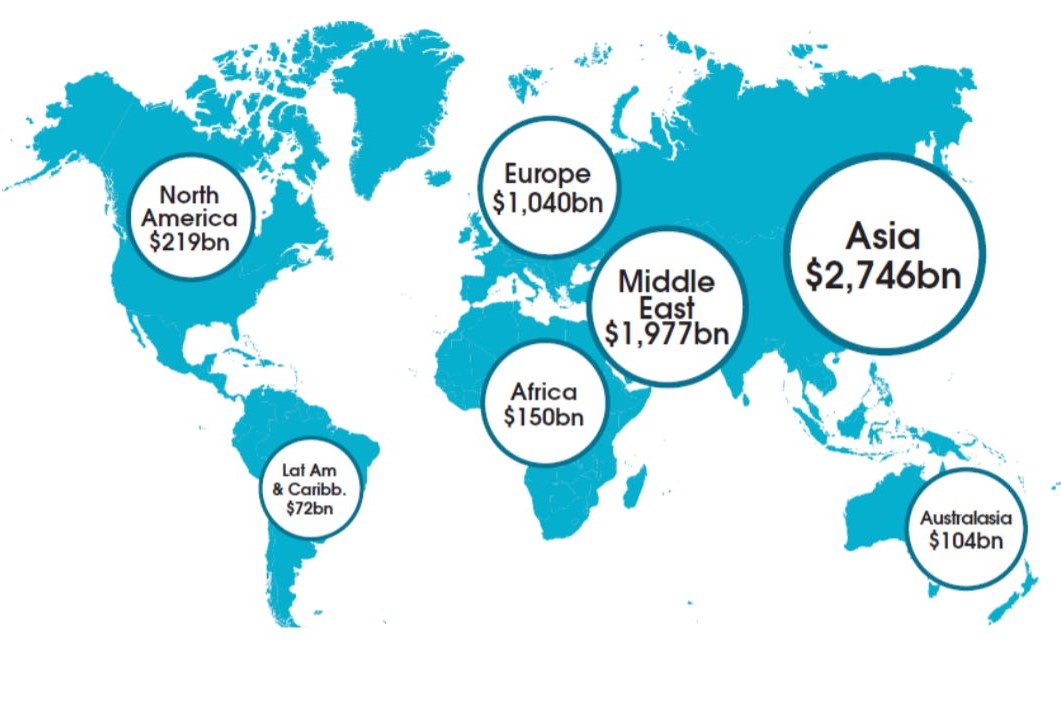 The Genesis Initiative has called for the UK government to turn its future investments and loans to small businesses into a UK Sovereign Wealth Fund. "The Fund would turn new debt in UK small businesses into long-term loans or investments to back those businesses for the long term, thus ensuring their survival, turnaround and prosperity", said Genesis chairman John May.

The Genesis Initiative is a non-partisan alliance involving 115 primarily small business trade associations with over a million small companies and self-employed members, plus academics, politicians, advisers and commentators committed to the growth of the UK SME economy.

A Sovereign Wealth Fund would "support SMEs, the bedrock of UK commercial life, to bring that sector back from despair and drive it towards hope and prosperity", said Chris Parr, who chairs the Genesis Initiative Covid – 19 Working Party.
The SME sector represents 97% of UK businesses.
The survival of a significant proportion of UK business, especially SMEs, will depend on funding generated and underwritten by taxpayers.
That funding should build a UK Sovereign Wealth Fund, providing returns to the whole nation through equity or loan investment in UK SMEs.
Genesis knows that we are looking at a devastated social, economic and commercial landscape.  In rebuilding, the business community should look for structures that reflect what the crisis has taught us – that we're all in this together.

Small and medium sized enterprises (SMEs) have always been the bedrock of the UK's commercial life.  They can be seen as a natural resource in the way that coal, oil and gas have been in the past. Almost all new net job creation comes from the SME sector.

We want to build on that idea; build on that bedrock.

The future of the SME sector, and so the economy, will depend on funding generated and underpinned by tax-payers.   A Sovereign Wealth Fund (SWF) is a prime example of 21st Century, social-capitalism at its best. Examples can be found globally, from Norway, to Singapore to many US states and far beyond.

The SWF will manage the flow of national funds into SMEs in return for equity-ownership, or loan based interest payments, or both. In this way, the SWF will secure its investments and create the opportunity for increasing future wealth, giving the nation a return on investment.

Like the US Small Business Administration, regional hubs can be established to ensure local focus on local issues.  Banks and other institutions, including pension funds and insurance companies, who want to participate in this enterprise will be welcomed. These institutions are not able to behave like a SWF – the risk profile is too difficult for them – but they should not be precluded from supporting it.  They can lend to the SWF and thus ensure they remain within their industry regulatory framework, thus minimising future risk.

The Sovereign Wealth Fund can rely on the law of large numbers and advance on the assumption that the typical SME performance will be positive.  The SWF values national wellbeing as an asset of the enterprise. Thus, it is an enterprise with "wellness" as its prime motivational force. It combines social well-being with commerciality so as to deliver more than just hard currency, financial returns.

If the greatest socio-economic question of our time is: how do we, as a nation recover from C-19? Then if the answer is not: create a Sovereign Wealth Fund, what is?

For more information contact:

Genesis Initiative Chairman John May 07860 715075
Genesis Initiative Consultant Chief Executive David Harvey 07501 207557
Genesis Initiative Covid – 19 Working Party Chair Chris Parr 0778 651603