 DEBENHAMS POSTS RECORD LOSSES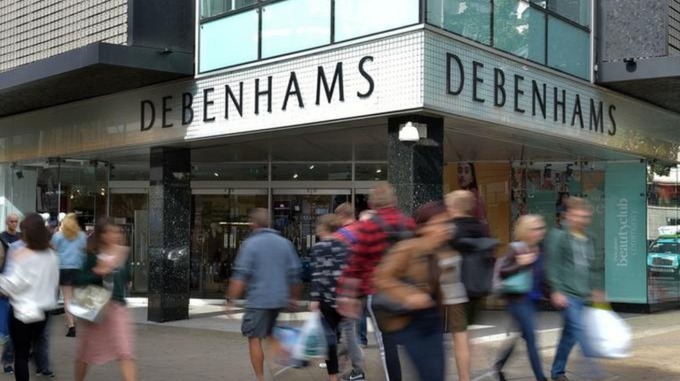 Debenhams has posted record annual losses and said it will close up to 50 stores, putting 4,000 jobs at risk.
Debenhams has posted a loss of £491.5 million against a profit of £59m last year, prompting it to close up to 50 stores.
Boss Sergio Bucher said the company was "taking tough decisions" on stores where financial performance was likely to deteriorate over time. Mr Bucher said the additional 40 stores earmarked for closure, previously 10, were "currently contributing positively" to the business, but added: "However, rolling forward current trends, we do not believe they will remain profitable in future years and therefore we intend to exit these stores over the next 3-5 years."
Debenhams has been trying to improve the retail experience by revamping stores and aiming to revive its profits with redesigning stores, prosecco bars and more focus on health and beauty treatments in store.
As we all know the high street is facing increasing pressures to perform, with UK store sales for Debenhams falling 6.3% over the year, However, its online business has grown by 10% according to sources at Debenhams.
This follows news of rival department store chain House of Fraser being bought out of administration by Mike Ashley's Sports Direct earlier this month. And Marks and Spencer and Mothercare have both announced branch closures.
The retailer is not releasing a list of the stores at risk of closure.