 EMILY - KRISTE WILCOX

Emily-Kriste Wilcox is a specialist in handbuilding and has been a professional ceramicist for almost 14 years.  Her strong ability to convey a sense of place through her use of clay is effective through a painterly expression that has become her signature style.  She has developed her ceramic practice through an exploration and level of refinement in order to create pieces that are suitable for interior decor, with an emphasis on bringing elements of the outside world into the home.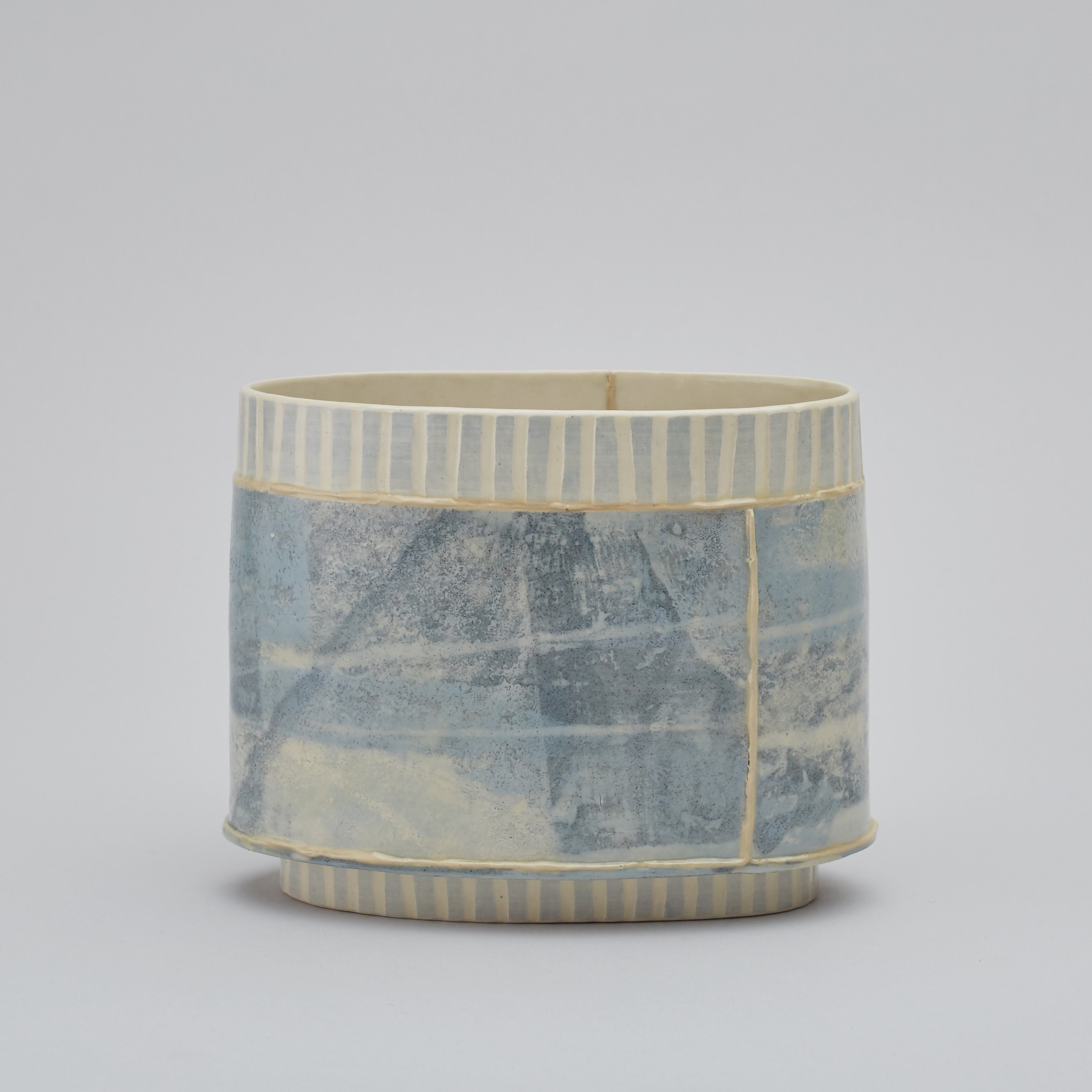 Coastal colours feature regularly in the collections created by Emily - often they are calm, muted tonal combinations similar to the one pictured here with soft blues reminiscent of the sea; others are slightly bolder or with accents of stronger colour that may be more representative of those you would find across the hills or amongst the garden.
It is here she is making significant strides in the new collection for 2019, some of which will be available at the upcoming Made by Hand exhibition to be held at Cheltenham Town Hall in March.  She endeavours to encompass her love of walking, gardening and the outside world with a painterly interpretation, where the colours and textures encountered from the surroundings inform the gestural, expressive markmaking to form the layers of surface decoration of her ceramic vessels.  The flashes and dabs of spring green, sun yellow or warm orange in the newer pieces may easily be seen as indicative of flowerheads, long grasses or dappled sunshine; but equally read as abstract painterly marks capturing the movement and fluidity of the gestural or directional brushstrokes themselves.  The reaction and evaluation of the surface informing the next marks much like a painter would develop a canvas.  This is a body of work which will continue to evolve, where new shapes emerge through the essence of the process, and so there are many more variations to come!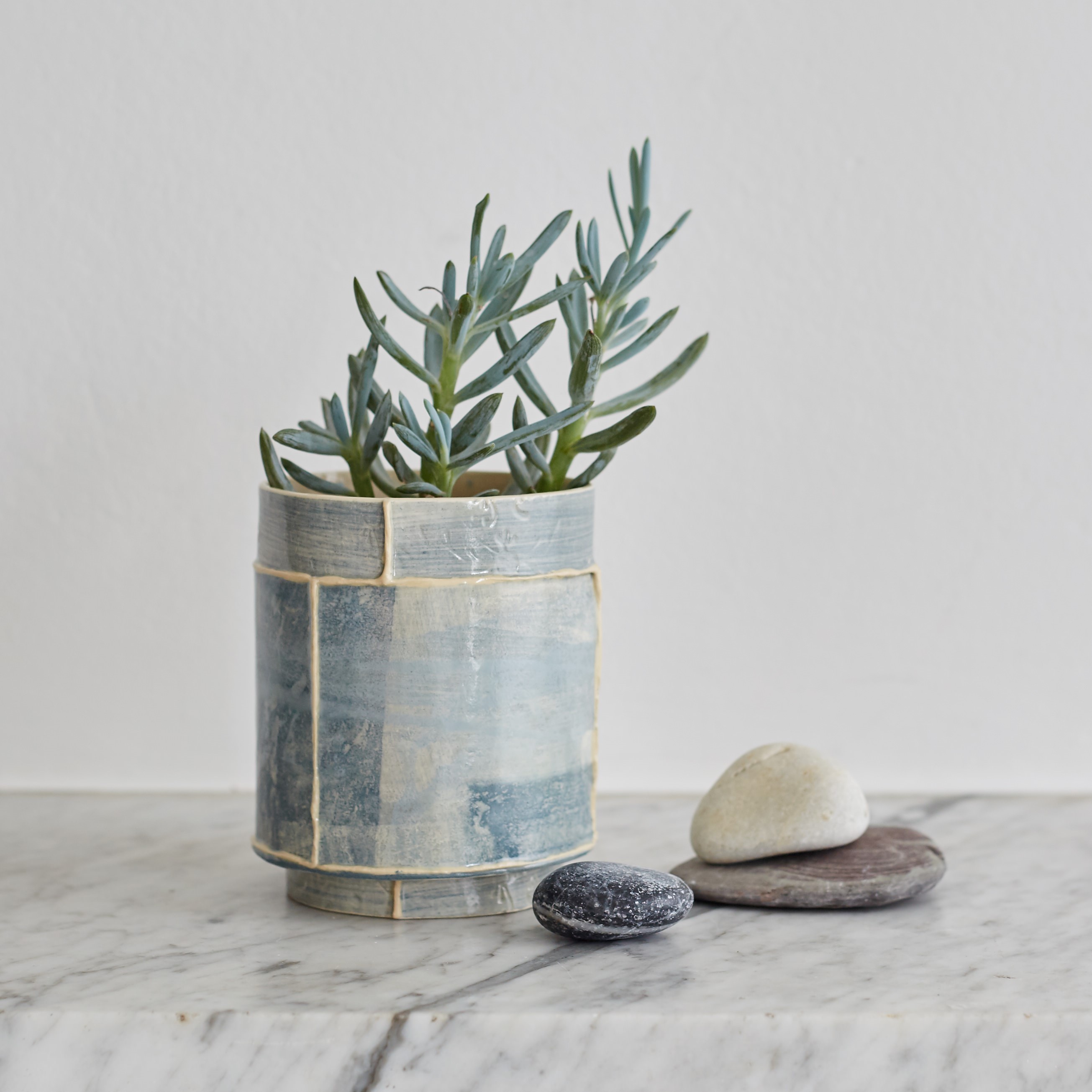 See the latest pieces from this collection at STAND 54.  Made by Hand, 8th - 10th March 2019 at Cheltenham Town Hall, Imperial Square, Cheltenham, Glos GL50 1QA
Emily-Kriste Wilcox will be one of 100 designer-makers exhibiting here where you will have the opportunity to meet, chat, and buy directly.  An event organised in association with The Contemporary Craft Festival,  Made by Hand Cheltenham is now in it's second year and set in the beautiful elegant surroundings of Cheltenham Town Hall.
Opening times: Fri & Sat 10am -5pm, Sun 10am - 4pm
Tickets are available in advance and can be purchased here: https://www.ticketsource.co.uk/made-by
Further information about the show and it's exhibitors can be found here: www.madebyhandengland.org.uk
Made by Hand opens 8th - 10th March 2019 at Cheltenham Town Hall, Imperial Square, Cheltenham, Glos GL50 1QA
Full details of opening times and directions can be found at www.madebyhandengland.org.uk