 FESTIVAL OF LICENSING ANNOUNCES HASBRO HAPPY HOURS PROGRAMME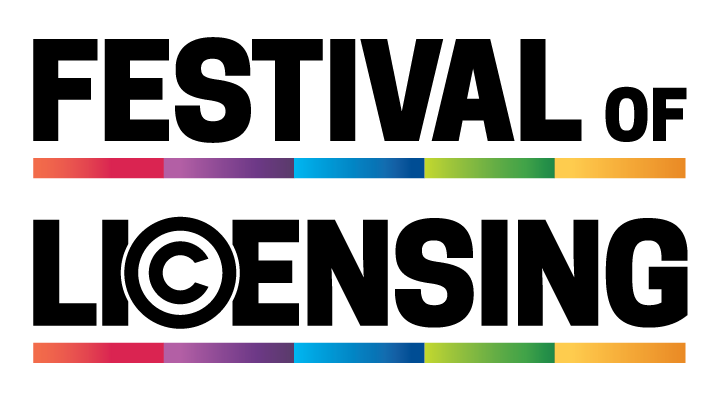 • Festival of Licensing (6-29 October) • Visit www.festivaloflicensing.com to register and book meetings
22 September 2020 – Festival of Licensing today announces its Hasbro Happy Hours programme of 'after-show' evening entertainment to bring the licensing industry together once the day's meetings have dialled down and the fun can begin.
"At Hasbro, we are committed to creating the world's best play and entertainment experiences for all, so working with Festival of Licensing to bring some fun and relaxing activities to our global licensing industry colleagues next month made perfect sense," said Casey Collins, General Manager and Senior Vice President, Hasbro Consumer Products. "We are running a series of fantastic evening events in Europe, Asia and the Americas based around our iconic Trivial Pursuit brand to connect and entertain everyone attending the Festival."
Festival of Licensing Hasbro Happy Hours programme:
· Tunes & Trivial Pursuit
Hosted by Hasbro team members in each region, Tunes & Trivial Pursuit will feature a very special guest musical performance and a chance to test your trivia knowledge and competitive spirit.
· Kahoot & Cocktails hosted by Licensing International
Test your licensing IQ in this group quiz challenge, aided by your drink of choice, of course.
· Licensing Mask-arade Party hosted by Licensing International
"If we've learned anything in 2020, it's that masks aren't just for Halloween," said Maura Regan, President, Licensing International. "So, don your favorite mask – Halloween-themed or not, the choice is entirely yours – and share a drink with us. There are extra points for anyone who shows up in full costume!"
Hasbro Happy Hours agenda:
· Tuesday 6th October (Europe) – 6pm, BST: Tunes & Trivial Pursuit
· Wednesday 7th October (Europe) – 6pm BST: Kahoot & Cocktails hosted by Licensing International
· Wednesday 14th October (Asia) – 6pm, CST (China Standard Time): Tunes & Trivial Pursuit
· Tuesday 20th October (Americas) – 6pm, PST: Tunes & Trivial Pursuit
· Wednesday 21st October (Americas) – 4pm PST / 7pm EST: Licensing Mask-arade Party
"We said from day one that we wanted Festival of Licensing to be a celebration of the global licensing industry, so once business is done for the day, we're delighted that Hasbro and Licensing International are hosting events that will encourage us all to let our hair down and have some fun together," said Anna Knight, Vice President, Licensing, Informa Markets.
About Global Licensing Group
The Global Licensing Group at Informa Markets is the licensing industry's leading tradeshow organiser and media partner. Its mission is to provide licensing opportunities around the world by bringing brands and products together. The following events and information products are produced for the licensing industry by the Global Licensing Group at Informa Markets: Licensing Expo, Brand Licensing Europe, Licensing Expo Japan, Licensing Expo Shanghai, The Licensing Leadership Summit, License Global magazine, License Global Daily E-News and Brand XT. Global Licensing Group events are sponsored by Licensing International.
About Licensing International Licensing International is the leading trade organization for the global brand licensing industry. Licensing International's mission is to foster the growth and expansion of licensing around the world, raise the level of professionalism for licensing practitioners, and create greater awareness of the benefits of licensing to the business community at large. Founded in 1985, Licensing International members in over 40 countries enjoy access to an array of benefits. Visit LicensingInternational.org for more information.
About Hasbro
Hasbro (NASDAQ: HAS) is a global play and entertainment company committed to Creating the World's Best Play and Entertainment Experiences. From toys, games and consumer products to television, movies, digital gaming, live action, music, and virtual reality experiences, Hasbro connects to global audiences by bringing to life great innovations, stories and brands across established and inventive platforms. Hasbro's iconic brands include NERF, MAGIC: THE GATHERING, MY LITTLE PONY, TRANSFORMERS, PLAY-DOH, MONOPOLY, BABY ALIVE, POWER RANGERS, PEPPA PIG and PJ MASKS, as well as premier partner brands. Through its global entertainment studio, eOne, Hasbro is building its brands globally through great storytelling and content on all screens. Hasbro is committed to making the world a better place for all children and all families through corporate social responsibility and philanthropy. Hasbro ranked among the 2020 100 Best Corporate Citizens by 3BL Media and has been named one of the World's Most Ethical Companies® by Ethisphere Institute for the past nine years. We routinely share important business and brand updates on our Investor Relations website, Newsroom and social channels (@Hasbro on Twitter and Instagram).