 FETCH THIS FOR LEATHER GUILD
It's full on at Leather Guild since being awarded Gift of the Year 2019 for our "Fetch This" canine collection for dapper dogs.
After seeing the success we enjoyed with our unique designs of wool tweed, it was Mark Birkbeck, founder and Chairman of House of Bruar who first suggested collars and leads for dogs.  As this requires the skills of a saddler we developed the collars and leads in conjunction with our jeans belt range and in turn added saddlery to the Guild of crafts and skills that make up Leather Guild.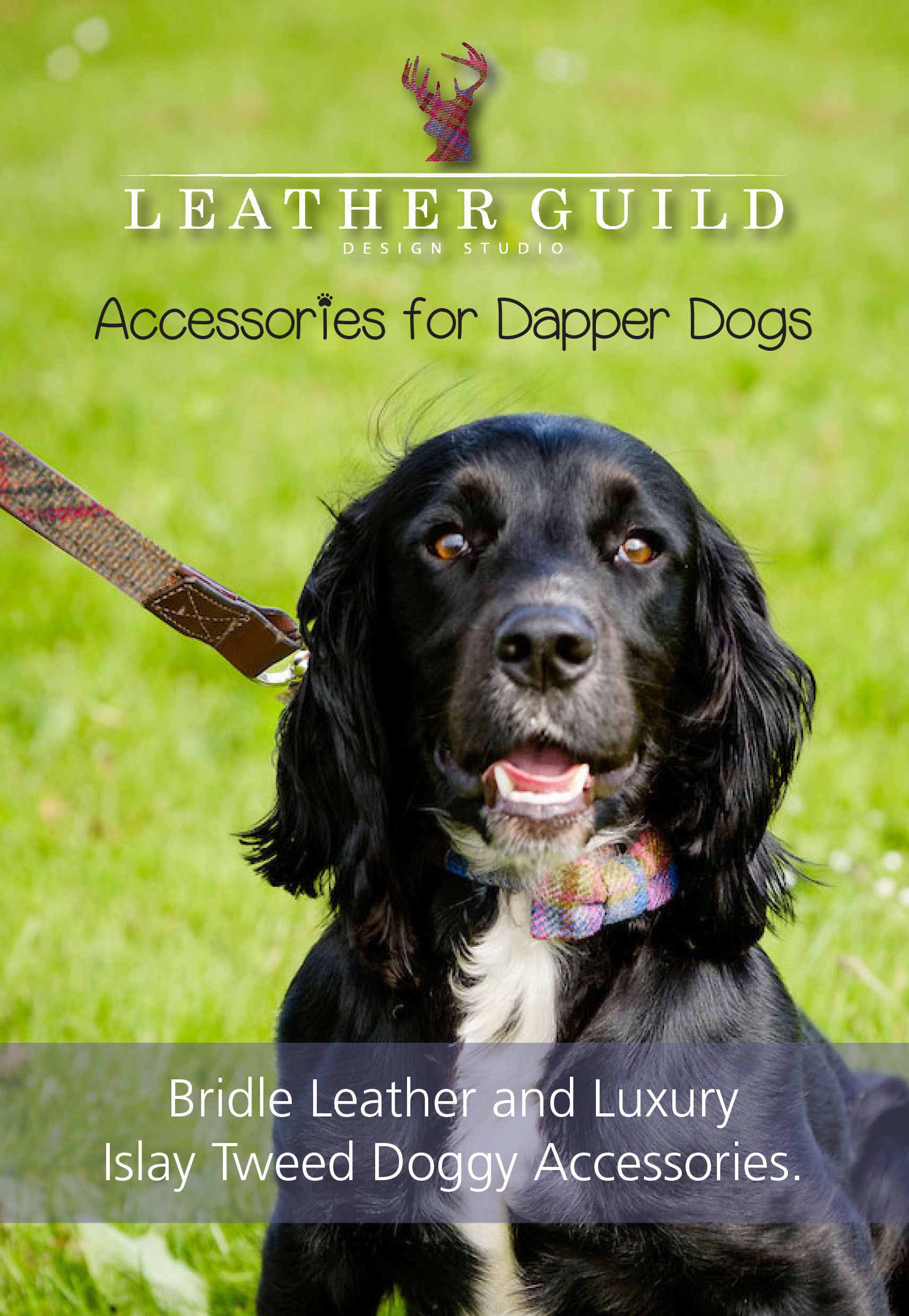 The tweeds used in our products are our unique designs so only Leather Guild products will feature these tweeds.  They are woven in the Islay Woollen Mill where they have been weaving wool since the early 1800s.  Their looms produce a very tight weave which is both tough and durable.  At the finishing stage we apply DuPont Teflon coating for improved stain and moisture resistance.  Practical and more importantly - beautiful - to use and own.
Our ranges include bags, purses, wallets, belts, collars, leads andgloves in both leather and leather/ tweed combos. Our unique tweed is also made into ties andbow ties for both four legged and two legged creatures.
Look out for our "walk the dog" bags and the new backpacks on their website here