 FINALISTS REVEALED FOR FIRST RETAILER STATIONERY AWARDS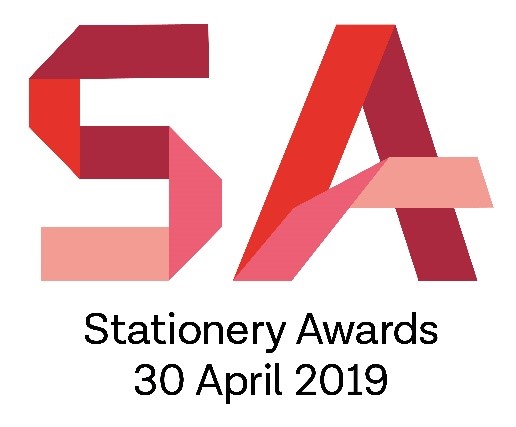 N
The Stationery Awards aim to recognise and benchmark good practice and innovation in the retail stationery sector. Each year Stationery Show London plays host to the prestigious Awards and this year, for the first time, the Stationery Awards have expanded to include five NEW Retailer Stationery Awards. 
Starting with just five key categories for stationery retailers toenter, the panel of seven judges each read and viewed all their material onlineand allocated their scores.
The first ever Retailer Stationery Award judges panel consistedof: Jane Reucroft, founder and Chloe Bayles, head of wholesale from A Gift FromThe Gods, Rebecca Saunders, independent retail & ecommerce consultant ofSaunders Retail (and ex Not On the High Street/JLP Buyer), Kerri Middleton, managingdirector of Busy B, Michael Owen co-founder of Lime Stationery & Art, GeorgeWilkinson, managing director of Nuco International and Gemma Bassett, ThirtyUnder 30 Star Choice and marketing manager of Sinclairs.
"We'd like to thank our judges for taking the time to review allthe entries to our five new retailer categories," said event manager, HazelFieldwick. "It's been fantastic toinvolve so many stationery experts in our Awards judging this year."
"Our congratulations go to all the finalists on being picked out,and we send our thanks to all the other companies and nominees who took thetime to complete the entry forms – we appreciate your support!"
All the finalists are listed below. The winners will be revealed at theStationery Awards evening on Tuesday 30 April, to which all the finalists will,of course, be invited!
BestCustomer Initiative (Instore or Online):
| | |
| --- | --- |
| Company: | Campaign: |
| Got2Jot | The corporate pop up experience - Bringing Fashion stationery direct to the workplace |
| Martha Brook | Stationery Social 2018 |
| Postmark | 'Post it from the start of time' - Inhouse franking service, Postmark (Greenwich) |
| ScrawlrBox | The Scrawlr Challenge |
BestPOS/Merchandised Stationery Display:
| | | |
| --- | --- | --- |
| Company | Campaign | Nominated by: |
| Papersmiths | Universe | |
| Postscript | Autumn/Winter 18/19 | Nominated by BusyB |
| Scriptum Fine Stationery | Vincero | |
| Stationery Supplies | 'Find Zen in your Zebra Pen' | |
New Storeof the Year:
Company
Comme Glom - Online
Papersmiths Brighton and Papersmiths Chelsea
BestNon-Specialist Stationery Retailer:
| | |
| --- | --- |
| Company | Nominated by: |
| B&M RETAIL | Sinclairs |
| Little Paperie | |
| Paperchase | Spectrum Noir/Crafter's Companion |
| Papersmiths | |
| The Alphabet Gift Shop Ltd | |
BestSpecialist Stationery Retailer:
Company
Cult Pens
Martha Brook Ltd
Notable-Notebooks.com (Notable Collections S.L.U)
Penfax
Stationery Supplies
The Green Stationery Company
Ends
For further information please contact:
Vanessa Fortnam, vanessa.fortnam@stationeryshow.co.uk – 01666824624.