 FIXITS

Name: Forrest Radford
Title: Co-Founder and COO
Name of company: FixIts
Can you tell us a bit more about your company?
FixIts is an eco-friendly, hand-mouldable plastic stick that softens in 60C (140F) water and can be used to solve an infinite number of challenges around the home or in creative projects. Fully re-usable, FixIts empowers consumers to do DIY on their own terms instead of overspending on single-use or niche equipment, making it the new kitchen drawer essential. FixIts were designed and are manufactured in the UK
Who is your audience?
Our audience is anyone who has something that they need to Fix, adapt or make. Our goal is to extend the life of our products and possessions instead of simply throwing them away. We want to empower people to extend the life of their product and prevent them from ending up in the bin.
How long have you been trading and what is the history of the company?
FixIts launched on Kickstarter on June 26th 2018 with the goal to raise £5,000 over a 30 day campaign. FixIts finished its campaign having raised almost £37k from 2941 backers.

FixIts™ was created by Chris Lefteri, the author of nine books on materials and eponymous design studio, who is well known for bringing design innovation to global consumer brands through CMF and materials. Chris first discovered the FixIts™ material while researching his first book on plastics in 2000. It wasn't until Co-founder Forrest joined the project that FixIts truly began to take shape as a consumer product.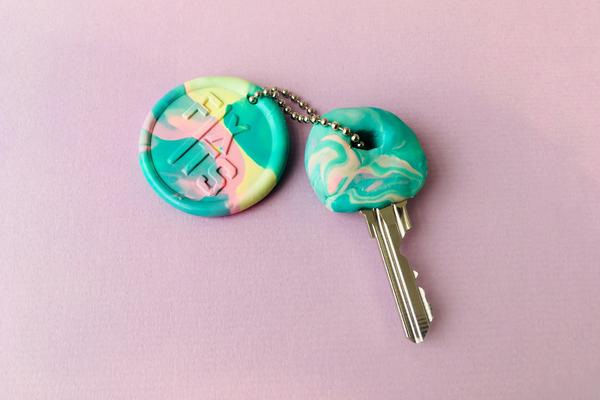 What three words best describe your business and its products?
Eco, Empowering, Reusable 
Where do you find your inspiration?
FixIts stems from Chris Lefteri Design's studio which specialises in materials and their application within design. The studio works with a variety of suppliers and corporations to help combine new materials with innovative design.
Do you use social media to promote your business? How has this landscape changed over the years within the home and gift industry?
We do use social media to help promote our business, but we are still trying to navigate this space as we are introducing a totally new product to the world. We have put our social media presence on the backburner for the time being as we try to strategize how best to approach our photography. We have to communicate lifestyle, fixes and how to use the product in ways that capture attention. With a small team this is not always easy to pull off on a regular basis.
We haven't had enough experience with the industry to notice the landscape change yet.
Do you do any advertising/PR?
We have done adverts through Instagram and Facebook in the past to varying success. Our biggest push was at the beginning of our Kickstarter campiagn when we sent our our PR release to many design publications.
What do you wish you'd known at the very beginning of starting your business that you know now?
We wish we'd known more about retail, distribution, barcoding. We were not prepared for such a large amount of orders from our Kickstarter launch. We are now trying to transition into the retail space and learning how to price our product, pack it, display it, meet buyers, etc.
Do you feel the economic climate is improving or is it getting tougher to trade?
Because everything FixIts manufactures is in the UK we have not been effected by currency fluctuation which has been really helpful. We also haven't been trading long enough to see negative or positive effects on our trading. Our lack of experience and connections are probably playing a larger role in our business than the current market.
What do you see as being the biggest problem for giftware suppliers in the gift industry?
As a company brand new to this space our biggest issue is how to find the gift buyers. As our product is also a brand new kind of product it's not something that is immediately understandable without context. This is the first barrier that we have to get over.
If we could help you with one aspect of your business, what would that be?
Getting connections to the people who are going to help us drive sales. We've proven our product can sell via Kickstarter. Now need to get our product into retail stores so that we can generate some consistent revenue.
What news do you have to share with us so we can celebrate your achievements in 2019?
We attended our first trade show this year - Top Drawer September 2019! This show was a great first experience for us as we received a lot of positive feedback about our product and a few good sales leads.
What are you looking to achieve in 2019?
We're hoping to secure a couple of retail buyers so that we can start creating consistent sales. We don't have much left of 2019 so we'll be happy carrying this ambition into 2020. 
TO FIND OUT MORE ABOUT FIXITS THEN PLEASE VISIT THEIR SITE HERE