 THE GIFTWARE ASSOCIATION AT AUTUMN FAIR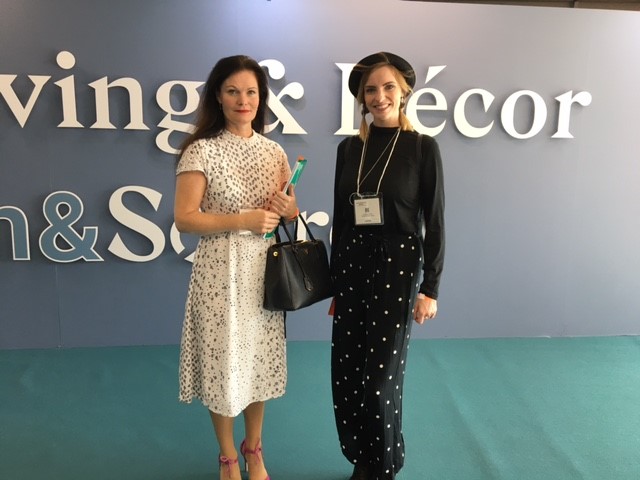 The Giftware Association had a great time at Autumn Fair and it was good to be back at a trade show in Birmingham again. The show was full of meeting members old and new, promoting Gift of the Year, Live podcasts and some fantastic meetings which pave the way for future exciting projects for our industry.
Autumn Fair took place at The NEC from 5-8th September and as an event to refuel retail it certainly did just that with comments from our members being a very positive show and great to reconnect with buyers who were out in force. Sarah Ward said " It is so good to be back, especially seeing a large percentage of our members exhibiting and taking part in this event. Meeting face to face is so important right now after months of digital meetings and the building up of the confidence within our industry is much needed and this show has proved that although we are not fully over the pandemic things are looking really positive for our industry with confidence returning and businesses buying"
CEO Sarah Ward, new Head of Membership Victoria Louise and PR and Marketing Manager were at the show for the duration and met many of our members over the course of the show, which was no easy task due to a lot of the stands being very busy which was a delight to see after a long hard 18 months. We have seen many businesses adapt and diversify with new exciting ranges and lines. We also meet some of our new members who signed up during the pandemic and welcome them face to face and to educate them about our important and long lasting relationship with show organisers Hyve and the industry on the whole.
The team took part in a live podcast with Alex Ryan from Marketing 101 and Suzanne Ellingham from Hyve to give a review of the first day and any trends and top tips for the show, you can listen to that here. Sarah Ward was also on the inspiring retail stage before Theo Paphitis talking to Portfolio Director Julie Driscoll about the history of The Giftware Association and its strong relationship with the show.
We finally got to meet up with previous Gift of the Year winners Go La La and Squelch Wellies who both had free stands at the show from being Judges choice winners and both had fantastic shows meeting buyers, we also caught up with other winners throughout the years that were celebrating their success.
Autumn Fair did a fantastic job of curating a great show and refueling retail, as buyers and retailers were out in force and buying and we look forward to more successful shows for the rest of the year. To find our more about The Giftwre Association and our journey at Autumn Fair please get in touch with us chris.workman@ga-uk.org or check out our social pages @The_Ga_UK