 Fizz partners with Magic Light to bring baby gifting from the Gruffalo to Primark
Fizz partners with Magic Light to bring baby gifting from the Gruffalo to Primark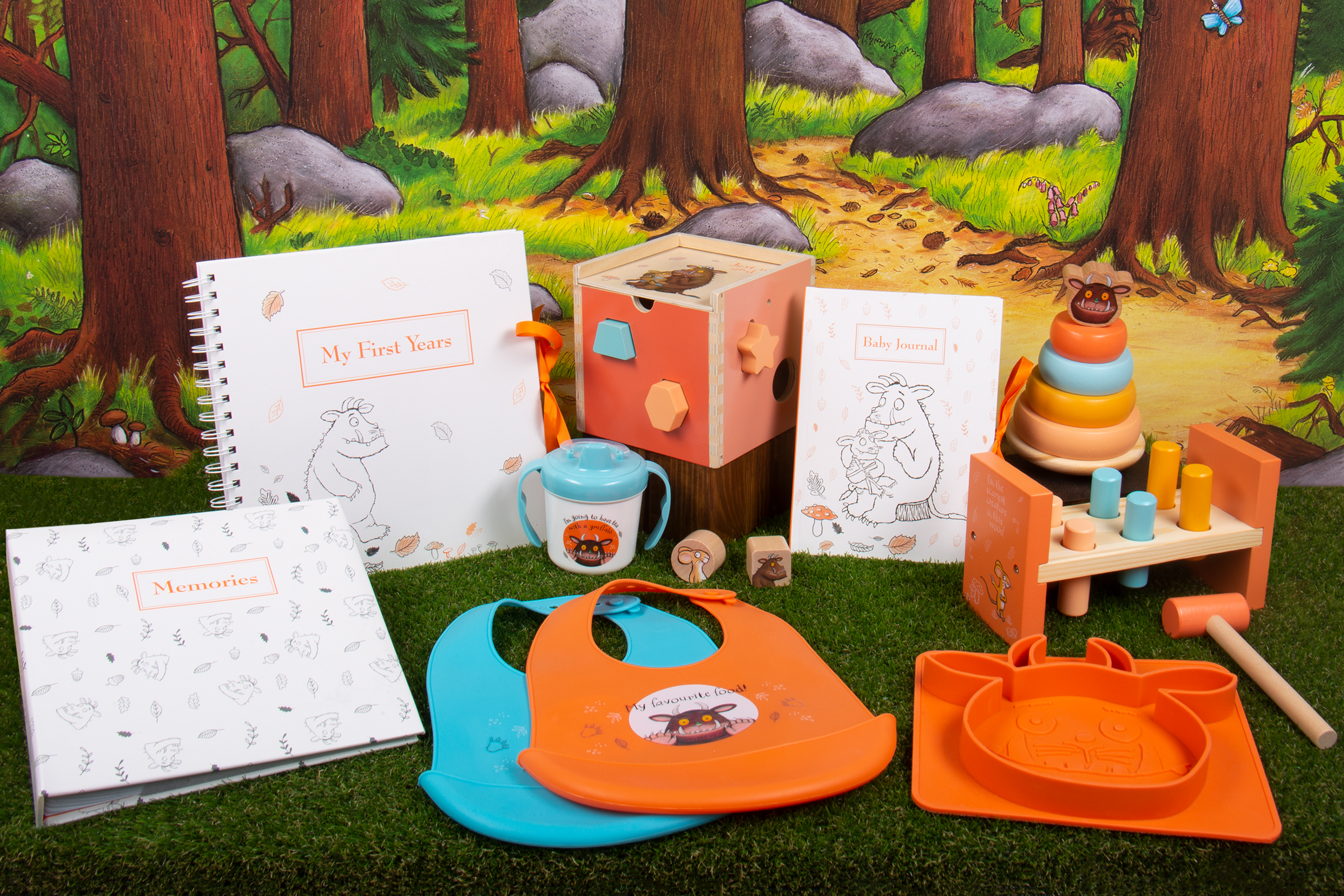 Brighton-based, Fizz Creations, has partnered with licensor Magic Light Pictures to bring the classic character The Gruffalo to life with an exclusive baby range for select Primark stores.
Based on the book by creators Julia Donaldson and Axel Scheffler, the collection showcases the scope of expertise that can be delivered by Fizz Creations and features wooden toys, keepsake stationery, and feeding items.
Last year, Fizz Creations established a partnership with Magic Light to deliver Primark baby collection and will be extending their product line up to including lighting, games, and activities across wider distribution channels.
Alex Sanson, Senior Brand Manager at Magic Light, shared: "Fizz has worked across multiple categories to bring an extensive collection of Gruffalo lines to market and I'm excited to see them on the shelf later this month in Primark."

Scott Bundy-Higgs, Fizz Creations' Senior National Account Manager, said: "It has been a fantastic opportunity to work alongside both Magic Light and Primark to launch a baby gifting line. The Gruffalo is such a strong brand and the vibrant colours really make the collection stand out."
Fizz Creations have really penetrated the licensing market over the past year, receiving multiple awards for their innovation and ability to embrace the nostalgia of iconic brands and deliver a mass appeal product line. The Gruffalo marks a different approach, focusing on a much younger audience with child and pre-school product collections.

  
Established in 2010, Fizz Creations is a leading supplier of gifting lines throughout the world, supplying licensed products, good-to-go gifting ranges or more bespoke custom developed lines. Fizz manages everything from new product development and design through to the manufacture, quality control and worldwide distribution. 
About Magic Light:
Magic Light Pictures is an award-winning brand-building company with a strong background in production, creating rich and imaginative experiences for families worldwide.
The company, founded in 2003, directly manages film production, licensing, global distribution and marketing. The company balances its brand-building work with film making of the highest quality.
Magic Light's key brand is The Gruffalo, based on the best-selling picture books by author Julia Donaldson and illustrator Axel Scheffler. Magic Light produced the Oscar and BAFTA-nominated half-hour animated films, The Gruffalo and The Gruffalo's Child, and has sold them to over 180 broadcasters worldwide. Magic Light also runs a cross-category international merchandising programme for The Gruffalo brand, with over 80 licensees and hundreds of products that capture the charm of the original books. Magic Light also produced Room on the Broom, Stick Man, The Highway Rat, Zog, The Snail and the Whale, Zog and the Flying Doctors and Superworm films – which have proved to be award winning half-hour classics that are as loved as The Gruffalo.
In 2016 Magic Light produced two half-hours based on Roald Dahl's Revolting Rhymes. They were watched by 9.3million viewers and have won numerous awards including a BAFTA for Best Animation.
In 2021 Magic Light released its first children's series based on the collection of books by Axel Scheffler, Pip and Posy. The show premiered on Milkshake and is also available on Sky Kids.