 Bee Garden Party Fundraiser
Bee Garden Party Fundraiser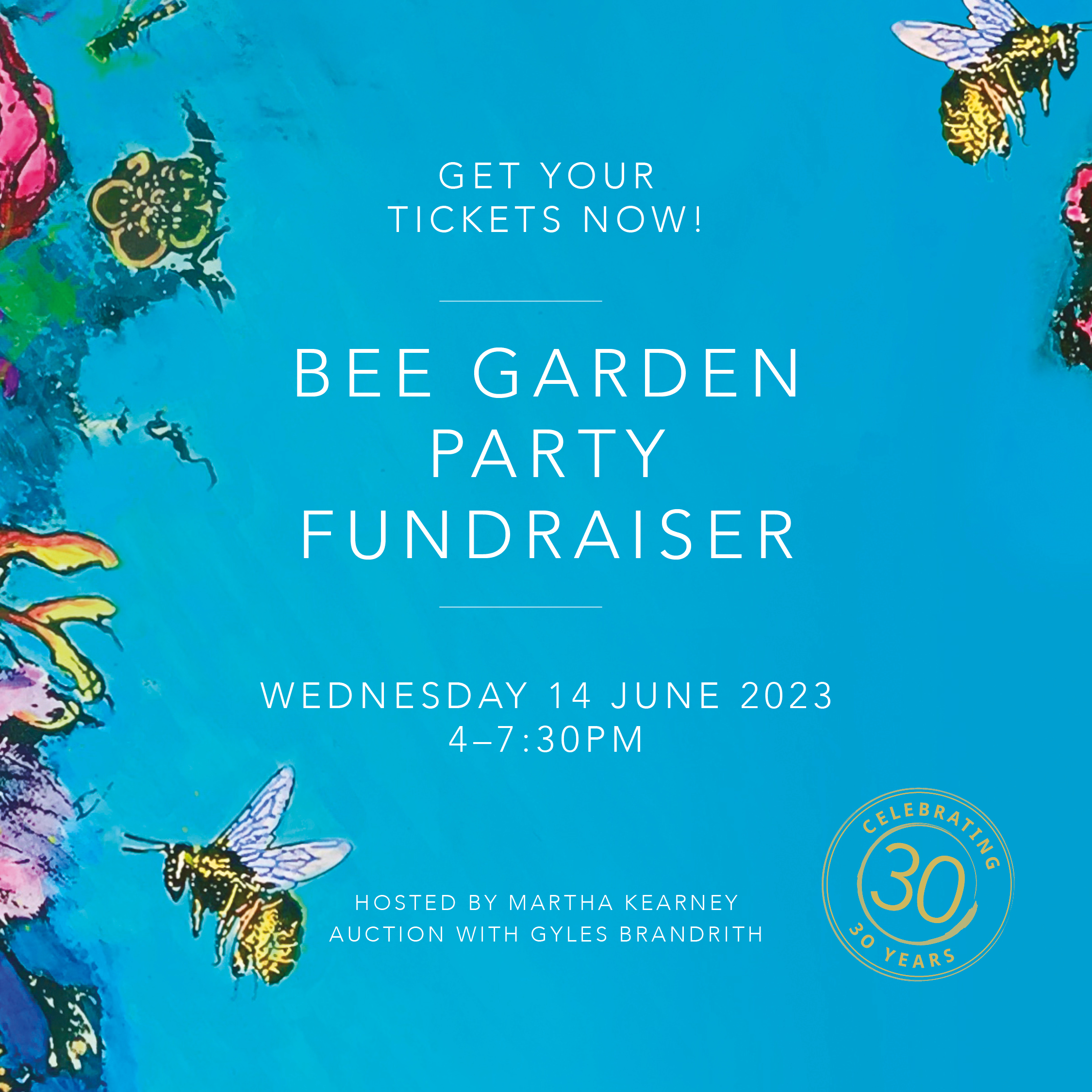 Wednesday 14 June, 4.00 – 7.30pm
Royal gardens of Marlborough House in central London, with kind permission of His Majesty The King
A unique summer celebration of bees, hosted by BBC radio presenter Martha Kearney, with Gyles Brandreth and Charlie Ross.
Join us to celebrate 30 years of Bees for Development - a charity working to transform people's lives through beekeeping. The Bee Garden Party Fundraiser, now in its fifth year, attracts an eclectic mix of celebrities, politicians and environmentalists and joined by a VIP Beekeeper. Hosted by BBC Radio 4's Martha Kearney, the party will run from 4-7.30pm, with a splendid live auction presented by Gyles Brandreth and Charlie Ross. The silent auction features hundreds of bee art postcards from artists and, celebrities. Champagne, mead and cocktails will flow alongside afternoon tea, all with a background of fabulous music, entertainment, displays and demonstrations. By celebrating all things bee, the event underscores the critical role that bees play in maintaining the environment.
Bee Garden Party Fundraiser host and BBC Radio 4 Today presenter Martha Kearney says:
"I've always been crazy about bees, from the moment my husband and I were given a hive on our wedding day. All the funds raised from the auction and garden party will help to alleviate poverty for people living in the poorest countries around the world. And the added bonus is we will be boosting the local biodiversity".
Dr Nicola Bradbear, founder of Bees for Development says:
"The Bee Garden Party Fundraiser attracts an amazing crowd of bee-lovers from UK and beyond – a fun way to spend a summer evening in London, while supporting our work with bees and people in the poorest nations. "
MORE ABOUT BEES FOR DEVELOPMENT
WHO WE ARE – Bees for Development is the dynamic charity that promotes sustainable beekeeping to combat poverty and benefit biodiversity. Bees for Development shares beekeeping skills with people in the poorest communities, giving a reliable, sustainable income for life. For 30 years we have helped many thousands of people to keep bees sustainably and profitably, by providing free information and support to beekeepers in more than 130 countries. We work directly with communities in Ethiopia, Ghana, Uganda and Zambia. Funds raised by the Bee Garden Party will be used to help the poorest people to begin beekeeping and protect biodiversity.
Buy tickets now from www.bees.org