 FROM YOU TO ME WIN BEST SMALL PUBLISHER FOR THE SOUTH WEST IN THE BRITISH BOOK AWARDS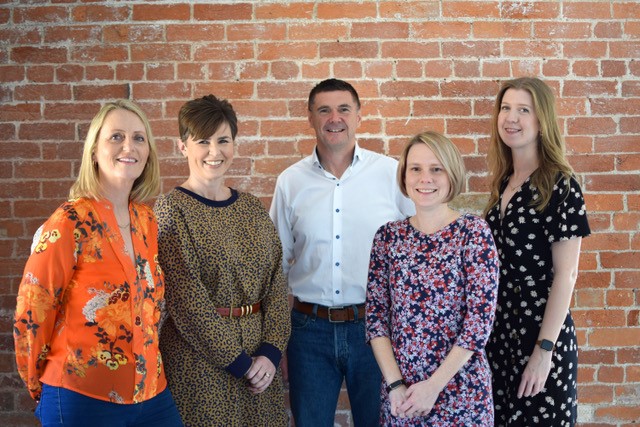 The 'From You To Me' team (from left to right): Helen Stephens, Susie Bell, Neil Coxon, Kelly Lewis, Jess Henshall
FROM YOU TO ME create beautiful, high quality and emotive gifts designed to help people reflect and feel closer to those who matter to them. These are gifts that feel good to give and even better to receive.

In this hectic world, their products make it easy for families and friends to capture and share precious stories and memories, as well as create special moments together, not leaving things unsaid or letting them go undiscovered.

The team, who have recently moved to a new studio at the Leather Factory near Bradford on Avon, are super excited to have been recognised as the South-West's Small Press of the Year in the British Book Awards against such diverse and strong competition. Neil Coxon, the Managing Director was upbeat, "These industry accolades are superb. The recognition for our strategy, our team and our ways of working is fabulous, and, in addition, they give us great exposure, helping to give all our customers confidence in us and our products. Our gift books and journals are all about emotive stories and we are proud to be part of this great story. Let's hope we can now win the national
award!"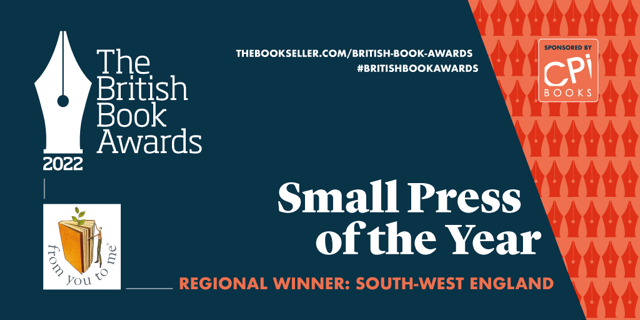 The team is set to build on this success as they are finalists in the UK's Gift of the Year Awards being announced soon.

"It's already an exciting year," said Neil. "We have new people joining us and are busy automating many aspects of our business with a new warehouse and printers as well as launching lots of new gift books and journals around the world."

Helen Stephens, Creative Director was also pleased about the recognition. "We did not have a background in publishing when we started 15 years ago, and consequently have done things differently. We span the book and gift trade markets as well as online, distributing our own products and many can be personalised to create something unique and individual. This model has worked well since we started and really came to its own during the pandemic.

To be recognised for this success helps us feel proud that we are doing things right and for the future."

For more information about FROM YOU TO ME including imprints JOURNALS OF A LIFETIME and FORGET ME NOT BOOKS please visit www.FromYouToMe.com