 FUNDING FOR GIFTWARE ASSOCIATION MEMBERS - CAPITAL ON TAP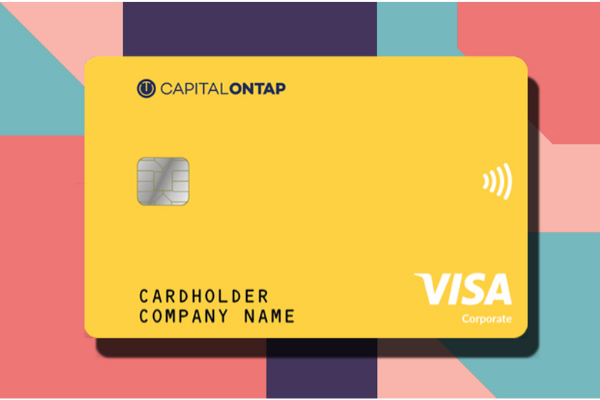 Maximise your cashflow and make your business payments simpler, more controlled, and secure.
TheGiftware Association is a member of The Genesis Initiative, which exists to offer support to UK MSMEs by lobbying for changes and improvements to their operating environment, and it has arranged for Capital on Tap to offer members access to a Visa Business Credit Card.
Spend using your card - with a Capital on Tap credit card you have flexibility based on your business needs. With Capital on Tap's free Business Credit Card account, you will earn uncapped 1% cashback and have up to 56 days interest-free on card purchases when you repay in full. You also have the ability to pay a minimum amount or a fixed amount of your choosing. Applying will not impact your credit score and you can also access free supplementary cards for your team which can be managed and controlled in real-time from an online portal.
You will receive a £20 credit when you use your Capital on Tap card within 30 days of making a successful application. Capital on Tap cards are accepted everywhere that takes Visa and you can pay using your card or, contactless through your smartphone using Apple Pay or Google Pay or online. When you pay with Visa you can pay with confidence and the peace of mind that your payment is secure and you're protected if something goes wrong. Capital on Tap also has a 24/7 customer service team on hand to help with any queries and a 4.8/5 star rating on Trustpilot from over 9000 reviews.
Capital on Tap cards makes balancing the books easier by enabling you to connect with accounting providers such as Quickbooks, Sage, and Xero. You can enjoy spending abroad without any foreign exchange fees, and won't be charged any UK ATM fees by Capital on Tap either. Your online portal will allow you to check your spending activity, make repayments and if you opt for the Business Rewards Credit Card (£99 annual fee) you'll have the option to redeem your points to Avios as well as cashback.
Apply for the Capital on Tap Business Credit Card
To apply, click here and include the promo code 'GA' to receive a £20 credit when you use your Capital on Tap credit card within 30 days of making a successful application, This offer will run to the end of the year.