 GET SENTIMENTAL WITH STORYTELLER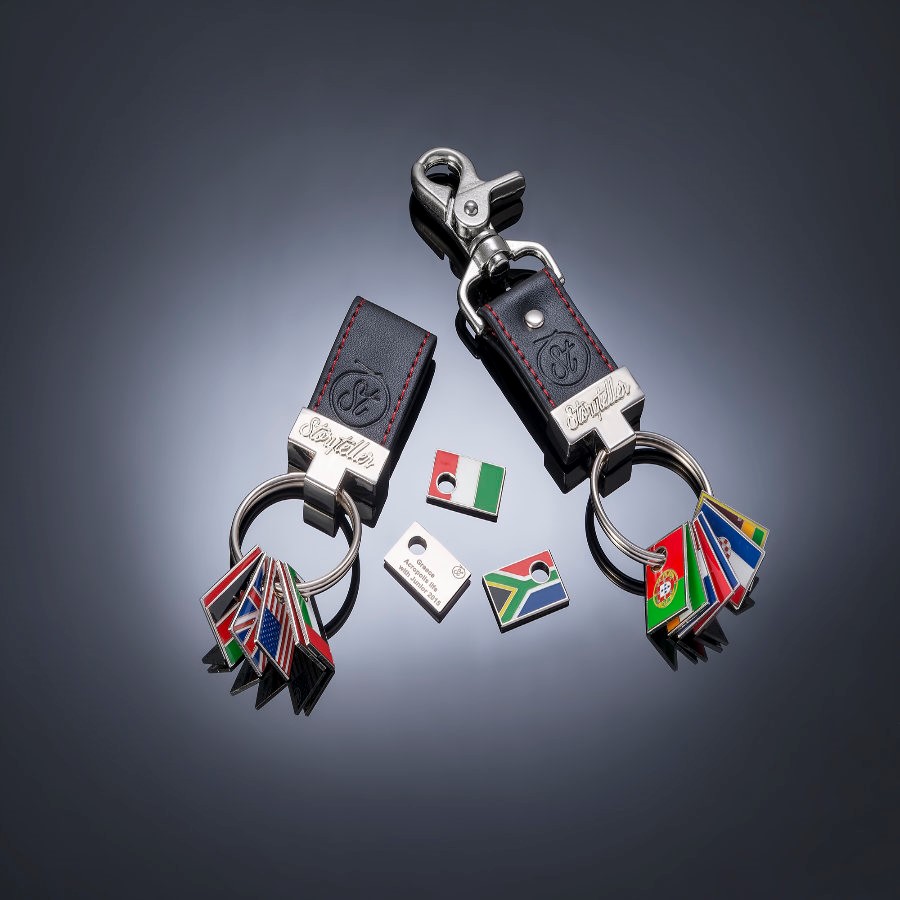 Storyteller has created the gift that keeps on giving in the form of its customisable FlagMate collection. Better still, 10% of every sale goes directly to supporting educational programmes run by charities around the world.
 Combining the simplicity of a souvenir and longevity of a travel journal, FlagMate is the perfect gift for your favourite globetrotter. Whether it's a memento of a friend's gap year or a souvenir of a special holiday you shared with your significant other, the collection is the perfect travel companion, helping to celebrate your memories whilst making a global impact.
[gallery ids="5292,5293" type="rectangular"]
The bespoke products from Storyteller allow modern explorers to create and remember their most treasured travel memories by adding hand painted flags to the ethically sourced faux-leather keyring from just £9.99. Each flag is hand-painted and customisable, so you can engrave the back of each flag with special memories, ensuring this incredible visual storytelling tool is completely unique to the holder.
A key aspect of Storyteller's mission is the determination to give back. 10% of each sale is directly donated back to support educational programmes and workshops for those less fortunate, both here in the UK and around the world.  Storyteller has already worked with the likes of UNICEF NextGen (UK), Room to read and the Barefoot College, and since launching, has donated over £3,000 to worthwhile causes worldwide.
[gallery ids="5295,5294" type="rectangular"]
Speaking about why FlagMate should be at the top of your Gift list, Founder of Storyteller, Bhav Patel, said:
"FlagMate is truly the gift that will keep on giving, and it's genuinely heart-warming to buy your loved one a gift knowing that your purchase will also be making an impact to other people's lives. To us, it's a win-win! I am a strong believer that travelling is one of the best things you can experience in your lifetime and given how fast-paced our lives are, it's easy to forget some of the special moments we've made, FlagMate is there to help keep those memories alive forever."
Storyteller have some great packages, starting from just £9.99, including a limited edition red FlagMate!
To find out more about Storyteller and to get your hands on your first FlagMate, head to: https://storytellertravel.co.uk and follow the team on Facebook, Instagram and Twitter @storytellerteam.
ENDS.
For all media enquiries please contact Storyteller on 07595458150, or email:
Bhavesh Patel, CEO Storyteller | hello@storytellertravel.co.uk