 GIFT OF THE YEAR - OUR MOST RECENT JUDGES CHOICE WINNERS - GO LA LA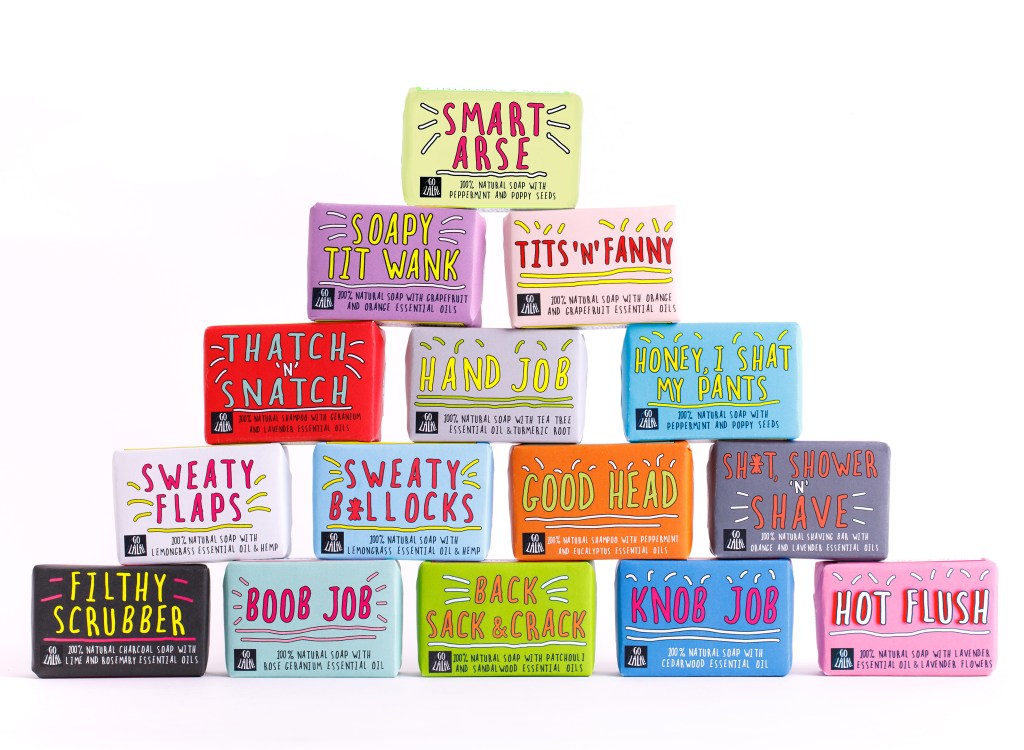 Go La La is the most recent winner of the Judges' Choice at Gift of the Year as well as winner of the Novelty Category.
We entered on a whim; we'd only just launched our "Filthy Gorgeous" soap in June 2020, when soap became a thing with the "wash your hands" mantra during the Pandemic.

Returning from a supermarket trip at the start of the first lockdown and washing our hands, Laura said "someone should launch a soap bar called Hand Job". We laughed, then thought…hang on a minute…we could do that, and the idea was born.
A few weeks later we had the concept nailed and a "dirty dozen" soaps ready to be unleashed on the general public (well there were only 11 but who's counting?).
We wanted a novelty soap but with great eco-credentials, so our soaps contain no nasties like SLS, parabens or palm oil, and although the wrappers are funny and rude, the product is a delight to use, and we've had such brilliant feedback. The ingredients are responsibly sourced, and good for the environment as well as good for your skin; and they smell divine too as we use essential oils rather than artificial fragrances.

Within hours of promoting them to the public on social media, we had our first shop enquiry…we hadn't even though of selling them wholesale to trade…but when we had a few more enquiries before the week was out, we knew we had to.
Encouraged by the overwhelming response to these products, we decided to enter them in Gift of the Year 2021. This seemed like the best way to get the range in front of numerous industry buyers and professionals and also to 'own' the concept.

Looking at the quality of this year's entrants, we thought that there was no way we would win the overall prize but hoped there might be a chance with the Novelty category. We also took a punt with Bath and Beauty.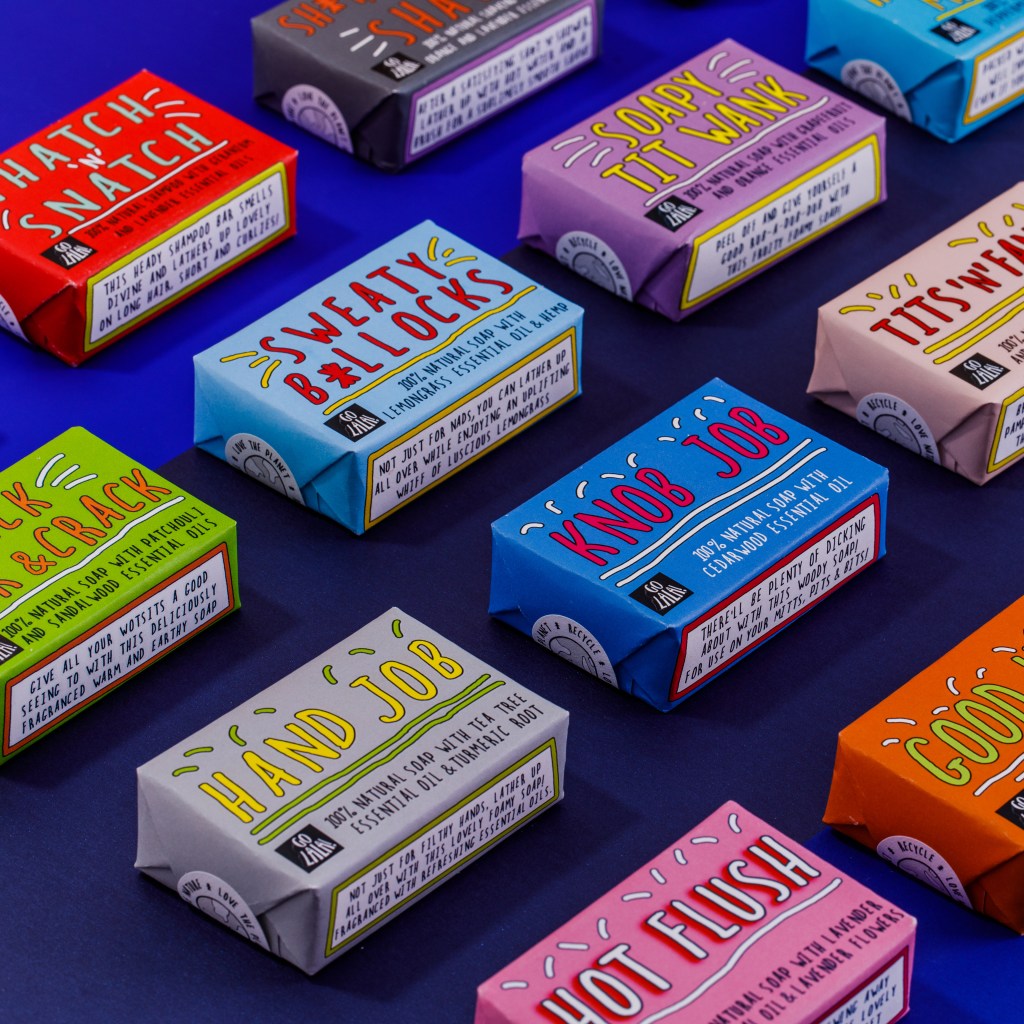 It was late afternoon on the 22nd December when the shortlist was announced and we'd made it in both our chosen categories.
We were exhausted; the run up to Christmas with sales had been off the scale and we had been packing and dispatching for twelve hours a day, seven days a week, for six weeks and were feeling pretty highly strung.
The 22nd was also the anniversary of Laura's Dad's death the year before so it was an extra-emotional day so when the news landed about the shortlisting, it was incredible. We felt like we had achieved something really significant and it was such a great morale boost.
A couple of weeks later we found out we'd made the Finalists for the Novelty category.
The nail-biting virtual awards ceremony was held on the 15th of January and gave us a chance to don some glad rags and meet our fellow finalists. We'd scrutinised the competition and were hopeful, but certainly not confident that we'd take the prize. It was a genuine shock when we were announced as winners. The feeling was immense!
We didn't even dare consider that we'd take any more accolades. We'd rallied friends and customers for the People's Choice vote and felt that was our only other chance. But we were up against huge competition from across all the categories.
Then the email arrived about winning the Judges Vote. When I delivered the news to Laura, she cried. We were astounded and after the imposter syndrome wore off, ecstatic.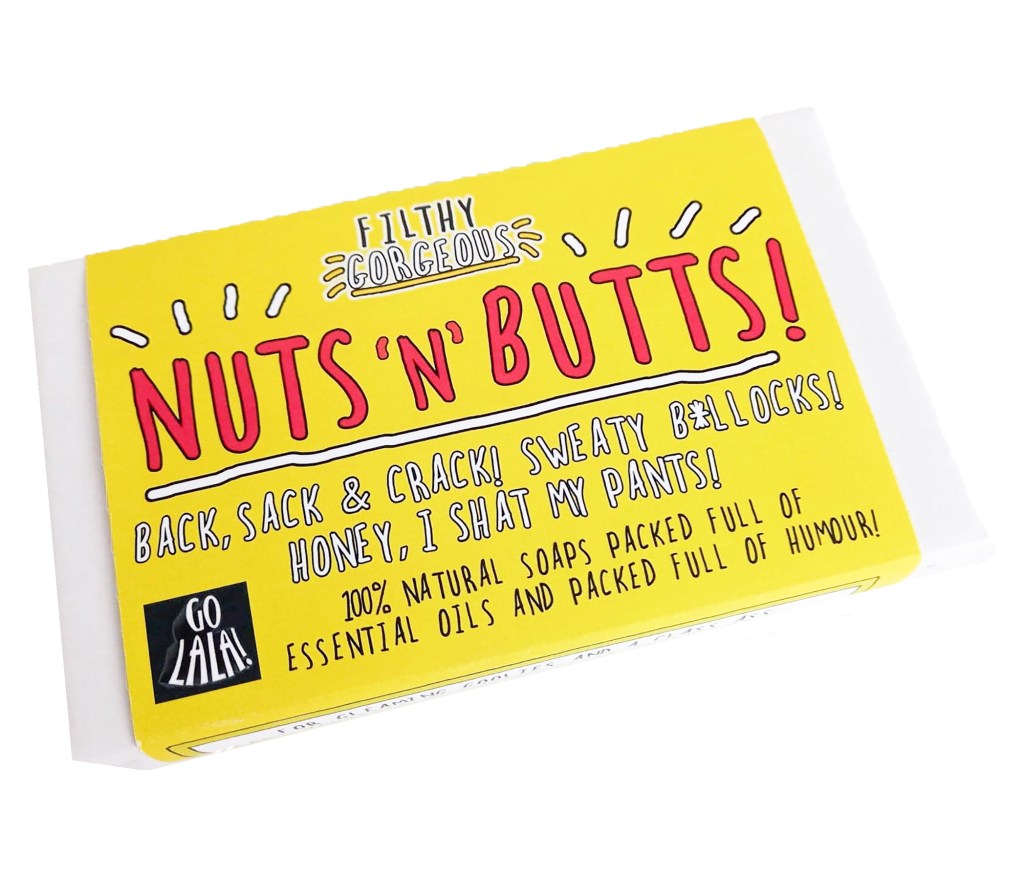 It felt like complete validation of our work; after such a hard year of fighting to keep our business afloat during the pandemic, having to deal with endless curve balls, keeping one step ahead of everything while the world was changing every day, we had come through it successfully. Not only with success, but with two major industry awards!
The online awards ceremony was screened on the 9th February at the Spring Fair at Home event. It also would have been Laura's Dad's Birthday!
We were announced as Judges' Choice winner with a lovely introduction from Sarah Ward. The judges had so clearly recognised what the product stands for and had cast their votes. We are so grateful.

From then onwards our brand has gone from strength to strength, with our soap now being stocked in numerous independents across the UK, as well as a small chain, with several more exciting opportunities in the pipeline. We've increased our offering to include shampoo bars, shave bars, soap gift sets and our new Smelly Balls bath bombs.

We'd recommend entering the competition to any small company, for the exposure it can bring even if you don't win
Who knew soap could be so filthy?