 GIFT OF THE YEAR SUCCESS STORIES - A CLOCKWORK SOLDIER
We caught up with previous Gift of the Year winners Clockwork Soldier and what they have seen from the success of the awards.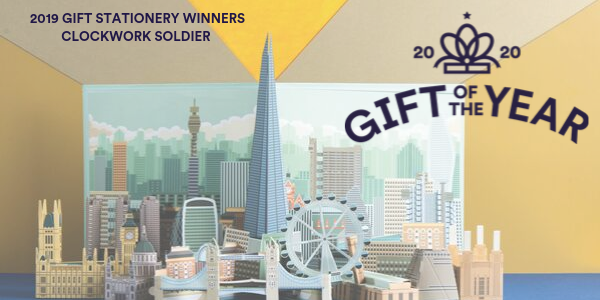 Company Name:  Clockwork Soldier
Product: City Game London / Build your own RNLI lifeboat
Howhas winning the awards affected sales of the product and your business?
The sales of all of the products in thefinal this year have seen positive results, but the major difference can beseen across the business as a whole. I think the huge
Change for a business of our size is that theawards have helped to validate us and add a level of credibility to a widerbase of buyers. It has opened doors for us
With brands and distribution markets that wewere previously struggling to break into. We have seen significant growth inall levels of our wholesale business
Including major brands, garden centre chains,museums, independents, international distributers, and online sellers
Haveyou got any success stories from when the awards were announce at Spring Fairuntil now?
Apart from the previously mentionedgrowth. This years Spring Fair was the best one for Clockwork Soldier since westarted nearly ten years ago. New accounts are still being opened from thisshow
Given the current trading climate and thatSpring fair is usually our slowest show of the year. We see this as avery positive effect of the award
Whathave you learnt from entering the competition?
In the past we have spent a reasonable amountof budget on advertising with mixed results. It can be difficult to gage theeffectiveness of advertising, but the prestige and
Coverage that comes with winning gift of the yearthe results and effect is clear to see which make the entry fee well worth it.
Willyou be entering the awards again?
Yes we aim to enter the new children's awards later this year and the 2020 gift of the year awards.
Find out more about Gift of the Year here and there is still time to take advantage of our 20% earlybird discount, which has been extended to Friday 5th October. Enter here