 GIFT OF THE YEAR SUCCESS STORIES - APPLES TO PEARS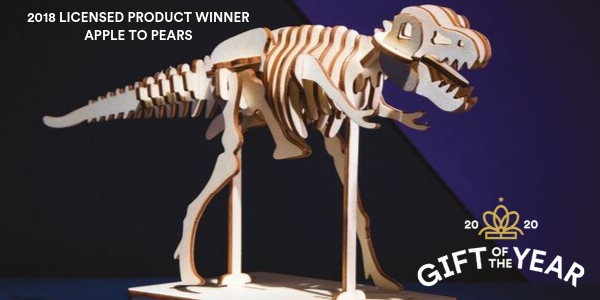 APPLES TO PEARS
Company Name:
Apples to Pears Ltd
Product:
Make Your Own Insect House and Train Set in a Tin
How has winning the awardsaffected sales of the product and your business?
We have had many wins for the unique products in our Gift in a Tinrange, dating all the way back to 2011: Make Your Own Insect House and 2012:Train Set in a Tin. Since then these lines have regularly been on our bestsellers lists and remain key lines for our customers, being put on almost everyorder.
There's no doubt that the enviable Gift of the Year award will havehelped these lines popularity and being able to state that our 'Gift in a Tin'range is multi award-winning is a great asset when communicating with newbuyers.
Will you be entering the awardsagain?
Yes definitely, we enter almost every year. We work very hard on our new products & feel they all deserve to win Gift of the Year!
ENTER YOUR PRODUCTS NOW TO SEE IF THEY HAVE WHAT IT TAKES. WITH 20% EARLY BIRD OFFER UNTIL THE END OF SEPTEMBER.