 GIFT OF THE YEAR SUCCESS STORIES - THE HANDCRAFTED CARD CO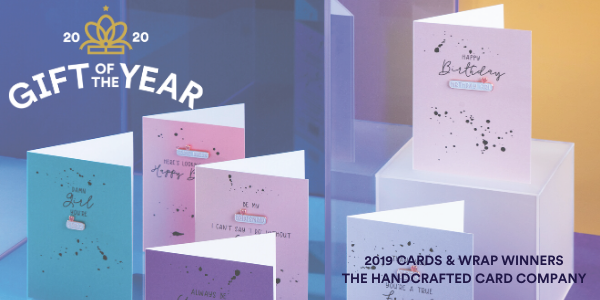 Company Name: The Handcrafted Card Company
Product: Pin & Ink
How has winning the awards affectedsales of the product and your business?
We've definitely seen an increase in sales across the board but particularly the range that won since the Spring Fair. We've had new enquiries from companies we haven't supplied before since.
Have you got any success stories fromwhen the awards were announce at Spring Fair until now?
We secured new distributor orders since the Spring Fair and the winning range is now selling in multiple European countries!
What have you learnt from entering thecompetition?
Publicity from having won
Increased credibility in the industry, Recognition, Enhanced status
Raising profile with retailers
Increases Morale
Exposure to new international partners and potential customers
Will you be entering the awards again?
We'll get our thinking caps on and try something for this year!
YOU CAN STILL ENTER YOUR AMAZING PRODUCTS INTO OUR COMPETITION UP TO 29TH NOVEMBER