 GIFTS OF HOPE INTERVIEW - ROCK THAT BISCUIT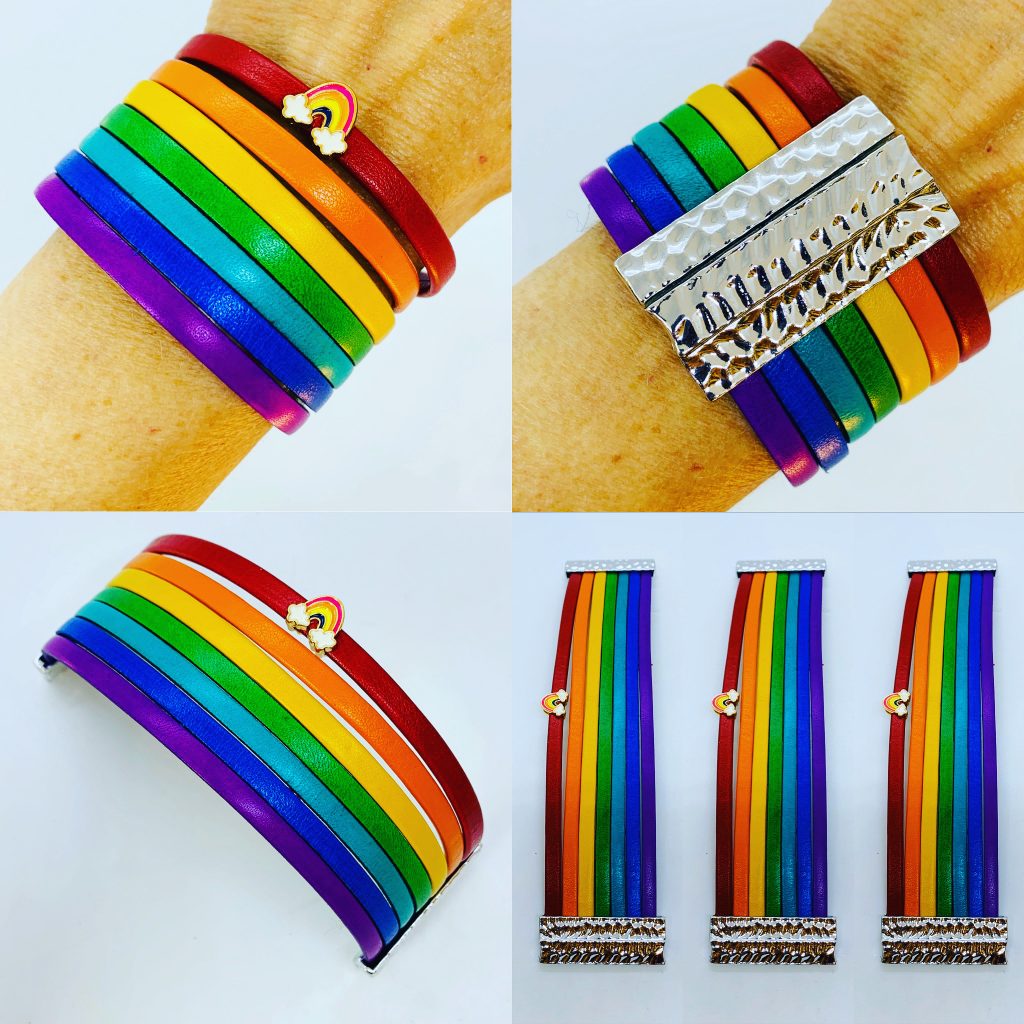 The Giftware Association caught up with Georgie from Rock That Biscuit to discuss her entry into our GIFTS OF HOPE AWARDS and her business.
Tell us about your business….
I handcraft beautiful jewellery and I absolutely love what I do!
I adore colour, laid-back style and lots of sparkle and work hard to produce unique, affordable and fun jewellery without compromising on quality.
Everything I sell is designed and made by me in my cheerful little studio in Bristol.
How has your business been affected by Covid-19?
Like many other small businesses, at the start of the pandemic, I was very concerned about continuing to market and sell my products.
I had a bit of a wobble at the start, lost my "making mojo" a bit, and was worried that, with everything else going on in the world, the last thing people would want to see is endless pictures of new designs etc!
I was, however, proved wrong! My lovely customers continued to buy from me and I decided that as long as Royal Mail were still up and running then I could continue to design and create.
I continue to watch with apprehension, and although it's challenging home-schooling my three young children whilst simultaneously running a house and a small business, by continuing to design and make I keep myself going – and hopefully put a smile on someone's face.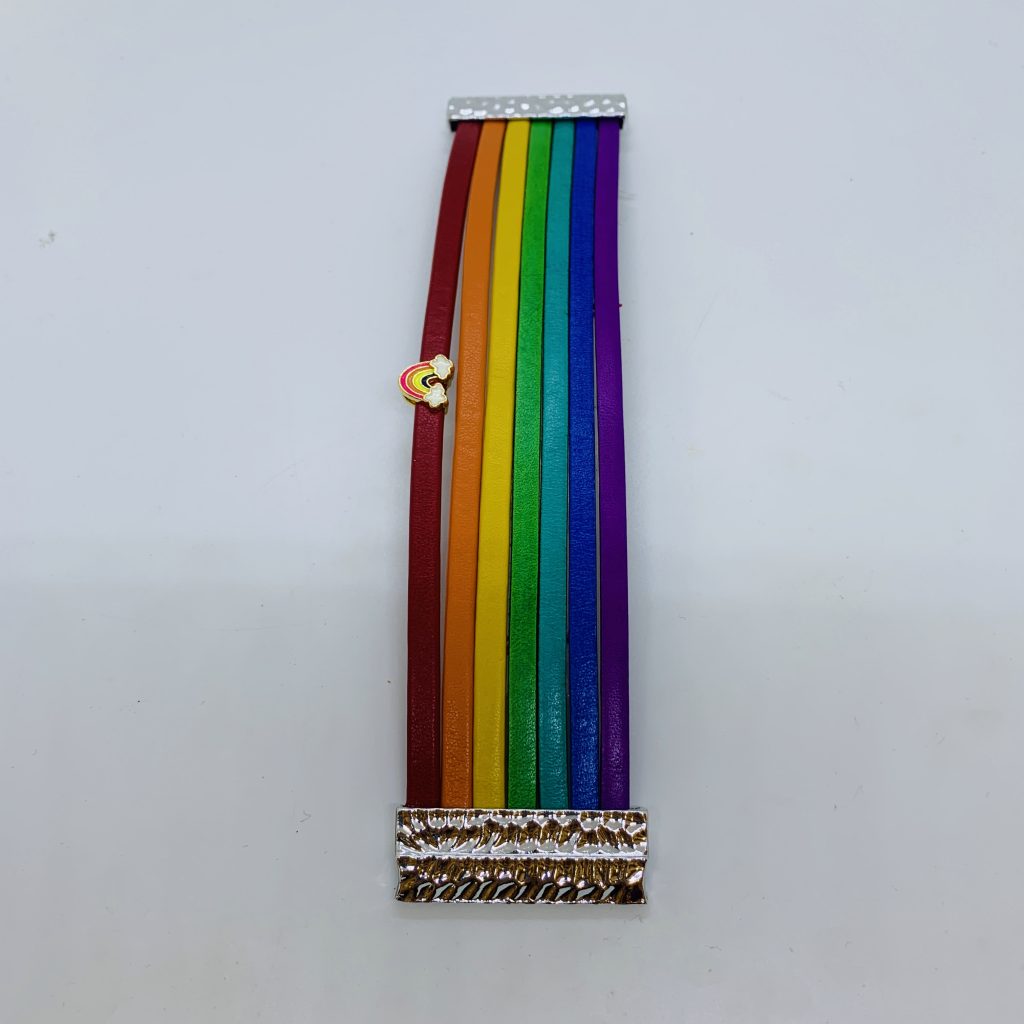 What prompted you to create a new product during this time?
I have been blown away by our NHS during this time, and I wanted desperately to give something back – however small.
I decided to make some blue and white leather cuffs (with a star) so that people could show their appreciation for the NHS and, of course, buy as a gift for a nurse/doctor/keyworker to let them know how valued they are.
I have given 20% of all sales of my "NHS Cuffs" direct to the NHS and it has felt amazing each time I donate!
What can you tell us about your Gift of Hope?
I ran out of my blue and white leather for my original NHS cuffs fairly early on, and as much of my leather comes from Europe importing further supplies was difficult.
So… I had a rummage around my studio and decided that I had enough leather to make up a good number of rainbow cuffs!
As the rainbow has always been a symbol for optimism, its emergence as a symbol of hope throughout this pandemic inspired me to get busy making as many bright and cheerful cuffs as I can!
I have thoroughly enjoyed making these cuffs, (20% of all sales to NHS) and contributing to our country's sense of solidarity at a time when we are physically unable to be together.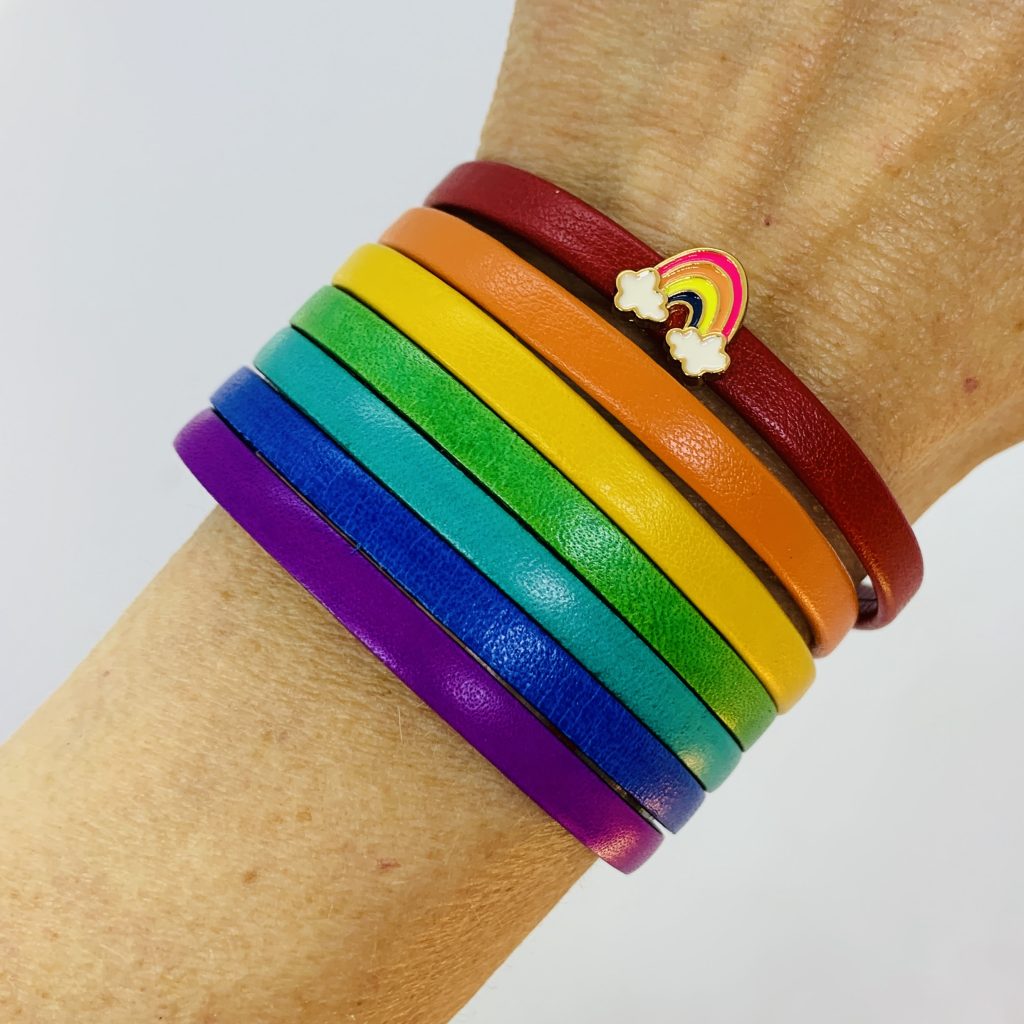 Which charity does your Gift of Hope raise money and awareness for and why have you chosen them?
British Heart Foundation. I was four years old when my little sister died from a heart attack aged just 11 months and I would like to help fund vital research.
I have taken great pleasure from giving something back during this pandemic and going forward would like to continue to produce a piece of jewellery where a percentage of sales will be given to my chosen charity.
Where can your product be purchased? Please share your web links so we can direct people to you:
Instagram.com/rockthatbiscuit (DM me!)
Facebook.com/rockthatbiscuit (Messenger)