 GIFTS OF HOPE - LIFE CHARMS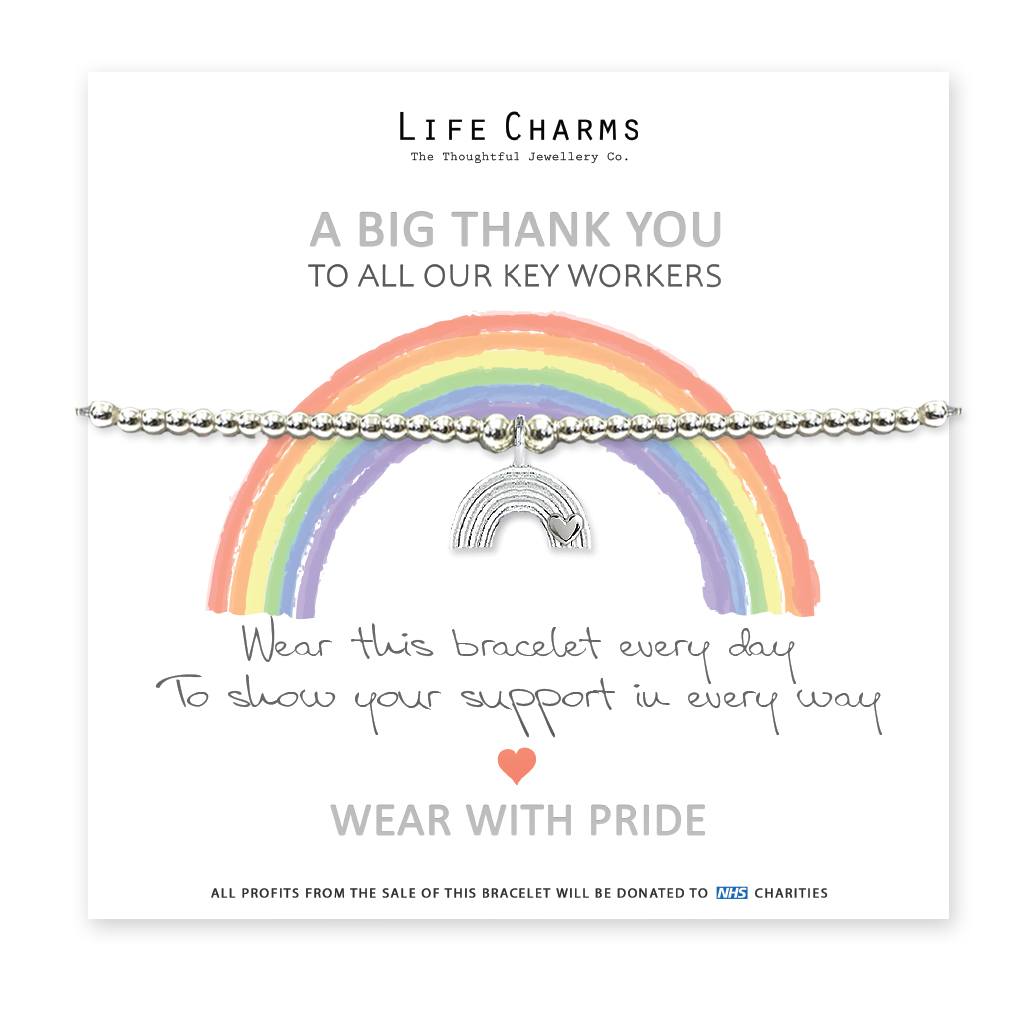 Find out more about Gifts of Hope entrants Life Charms. There is still time to enter into the competition here
Tell us about your business….
Life Charms is a company celebrating its 5th year anniversary specialising in gifting jewellery. We design and create a wide range of beautiful jewellery specifically for special occasions or special people.
How has your business been affected by Covid-19?
All but two staff have been on furlough through to now but our online stockists have performed really well through this lock down period.
What prompted you to create a new product during this time?
The idea of a charity item has come about because we thought ultimately women love to wear our bracelets and this is an opportunity to buy one of our bracelets and support a worthy cause at the same time. Our stockists have been excellent in helping us sell them.
What can you tell us about your Gift of Hope?
Our charity bracelet features a cute silver rainbow on an adjustable bracelet that will fit everyone. This sits on a beautiful designed gift card and presented in a Life Charms gift box.
Which charity does your Gift of Hope raise money and awareness for and why have you chosen them?
When we finish selling the bracelet through we will ask our stockists for suggestions and will chose at this time – but it will be a charity related to NHS/Keyworkers.
Where can your product be purchased? Please share your web links so we can direct people to you