SUE URE COLOUR LINE EDITION
Sue Ure Maison is delighted to announce the arrival of the new Colour-line edition of the Ambit collection of mugs and beakers.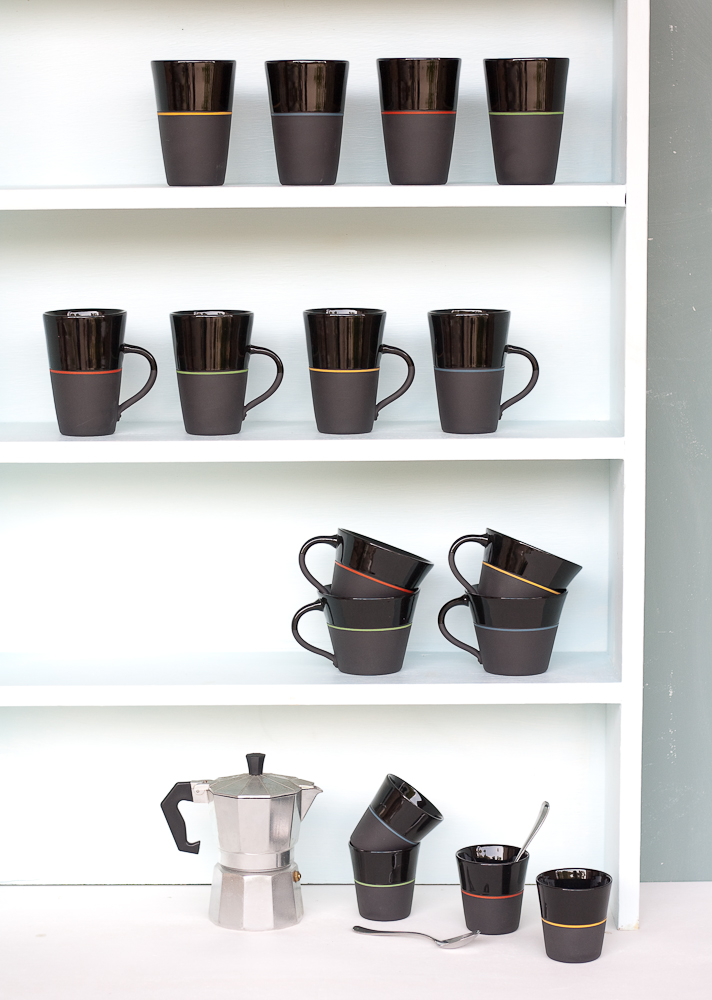 A supremely chic collection in black and white porcelain is now available with a fine colour line in four new colour ways. Already selected as a finalist in the the Gift of the Year awards in the original monochrome edit, the new Colour-line collection is getting a lot of interest, the black pieces drawing particular attention. The collection is going from strength to strength with jugs and a bowl in the pipeline for next year….
Contact Sue at info@sueureceramics.com for more information or to ask for a trade catalogue