 GIFTS OF HOPE - ZOE OLIVIA ART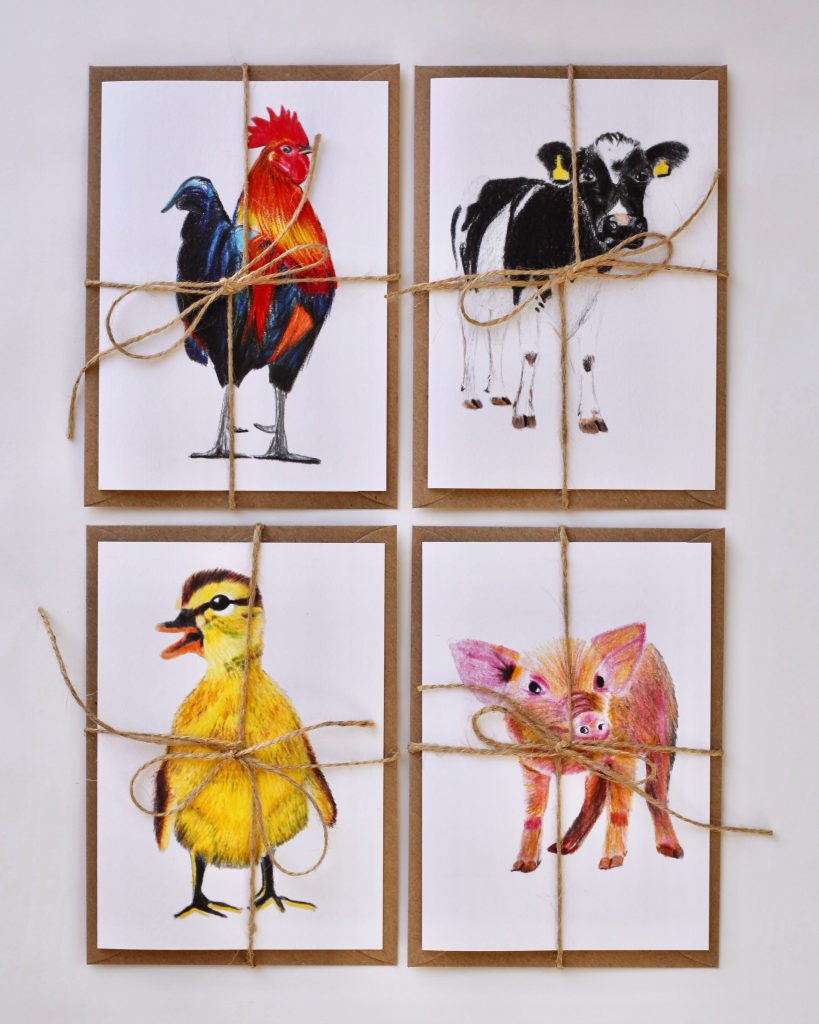 The GA caught up with Zoe Olivia Art who have entered into the Gifts of Hope competition.
Tell us about your business….
We are a tiny little business that launched during lockdown, built on the aim of raising money for charity while providing beautiful hand-drawn greeting cards which I hope will put a smile on the recipient's face.
How has your business been affected by Covid-19?
We would love to attend trade shows and craft fairs which unfortunately aren't happening currently, but fingers crossed for the not too distant future!
What prompted you to create a new product during this time?
With the London Marathon being postponed, I went off to the drawing board for some new fundraising ideas. This ended up being quite literally, drawing animals and getting them printed as greeting cards in the hope of reaching my fundraising target.
What can you tell us about your Gift of Hope?
I have hand drawn 4 farmyard friends, including a cockerel, a duckling, a cow and a pig and got them printed as blank greeting cards. I designed them hoping to spread a little joy to peoples' lives in this very strange time. The idea of them being sent between friends fills me with excitement, and who doesn't love receiving a hand written card in the post?
Which charity does your Gift of Hope raise money and awareness for and why have you chosen them?
St John Ambulance, I have chosen them as I had a charity place in the London marathon in aid of St John Ambulance. The marathon being postponed has meant lots of charities missed out on so much fundraising but I still wanted to reach my fundraising target. They are a charity right at the heart of this current pandemic, but a charity we also rely on in throughout our lives at sporting events and providing first aid training.
Where can your product be purchased? Please share your web links so we can direct people to you: